Police called to stormy protest at Labour Affairs Bureau
Police called to stormy protest at Labour Affairs Bureau

Link copied
Tempers flare during talks on possible wrongful contract terminations and assistance for unemployed.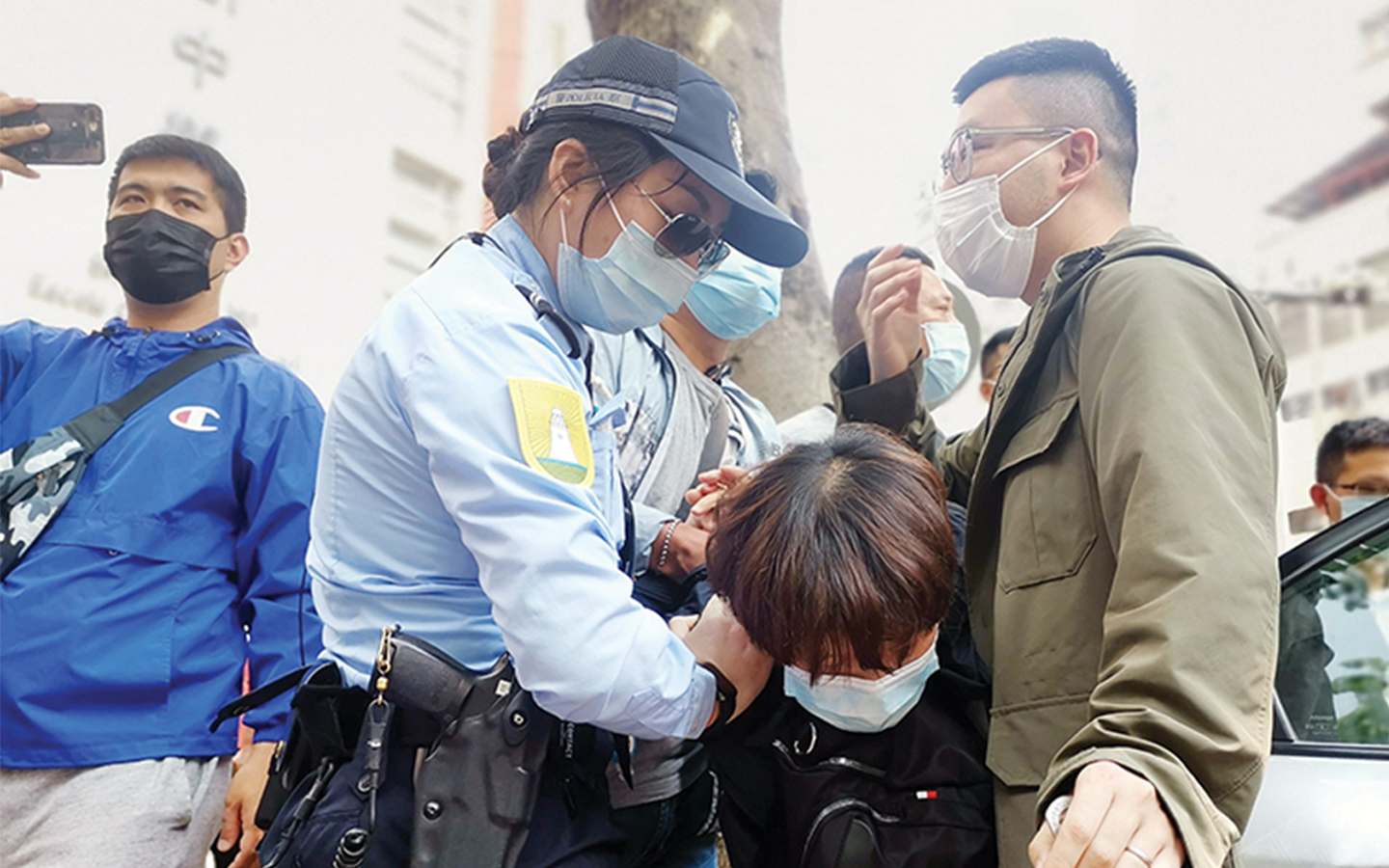 A meeting at the Labour Affairs Bureau last Friday descended into chaos as the protest spilled out onto Avenida do Dr. Francisco Vieira Machado in Areia Preta.
Furious protesters stormed the meeting which was attended by legislator Jose Pereira Coutinho and representatives of 517 unemployed construction workers. 
Both police and officials tried to calm the situation, but the road was blocked for about 20 minutes as the crowd ebbed back and forth. After plainclothes and uniformed reinforcements arrived, the road was reopened by noon.
At least three individuals were detained on site and taken away by uniformed police officers, according to Macao Daily.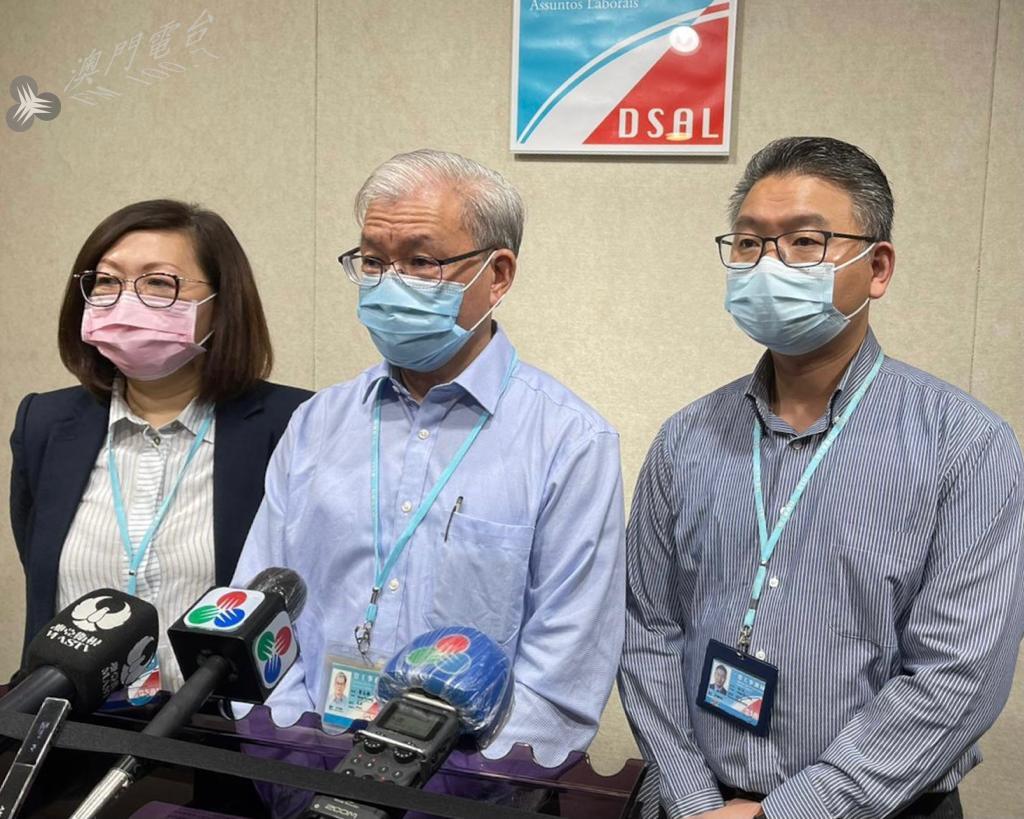 Bureau director Wong Chi Hong later urged citizens to "express their demands rationally, pay attention to safety, and not hinder the normal life of others".
At the meeting, Coutinho and the labour representatives demanded more transparency at Macao's construction sites by disclosing the numbers of local and non-local workers. Authorities were also urged to investigate possible wrongful contract terminations and employment assistance for those without jobs.
Wong also said that apart from asking the authorities to guarantee employment for residents, the crowd had also put forward their request for employment matchmaking as soon as possible. 
Wong insisted that the government always safeguards local residents' employment. "Construction companies must always employ local workers if their skills meet the required level," he said.
Wong also said that many of the ongoing public construction projects are still in their foundation-laying phase, which does not require so many construction workers.
The bureau took action by arranging job matches for those present. Among those present, 465 locals had registered for employment at the beginning of March, with 310 given employment matching arrangements and 260 having accepted arrangements to attend job interviews. About 100 have since been successfully hired.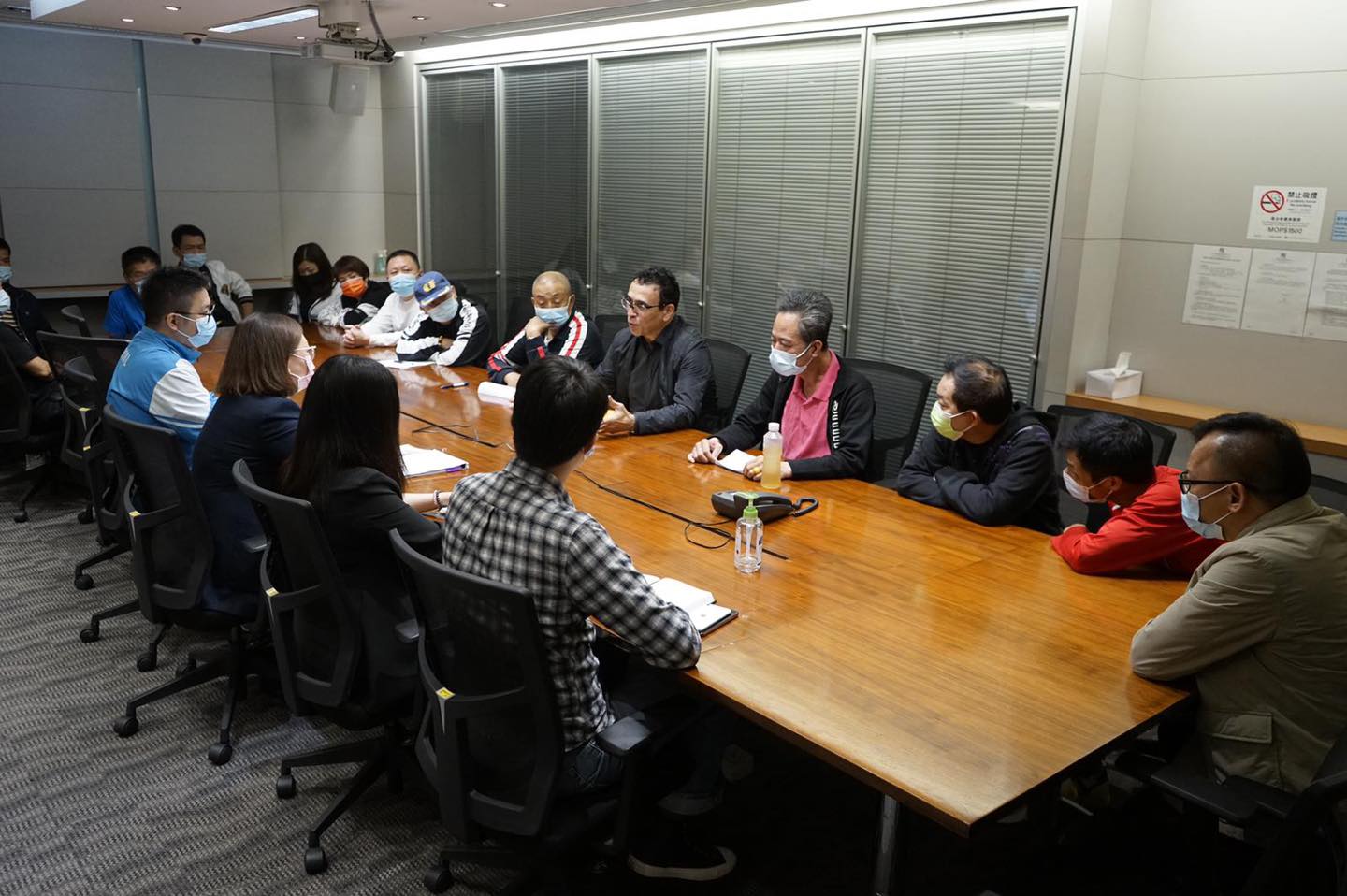 Coutinho said: "It should be pointed out that such a severe unemployment situation affects not only individuals, but also the daily life of many families in Macao – the daily pressure on these families to maintain their basic quality of life is difficult. Therefore, we urge the authorities to monitor these cases of unemployment as soon as possible and find effective solutions."
Previously, about 300 construction workers registered as unemployed at the Labour Affairs Bureau (DSAL) last Monday. According to the latest figures from the Statistics and Census Service, the jobless rate for November 2020-January 2021 held steady over the previous period (October-December 2020), at 2.7 per cent. The latest figures also number non-resident workers at 175,778 at the end of January, down by 17,720 from the same period last year.