Calls mount for the preservation of Macao's rickshaws
Calls mount for the preservation of Macao's rickshaws

Link copied
Community leader says residents must 'not let one of Macao's most famous transport systems die or be forgotten.'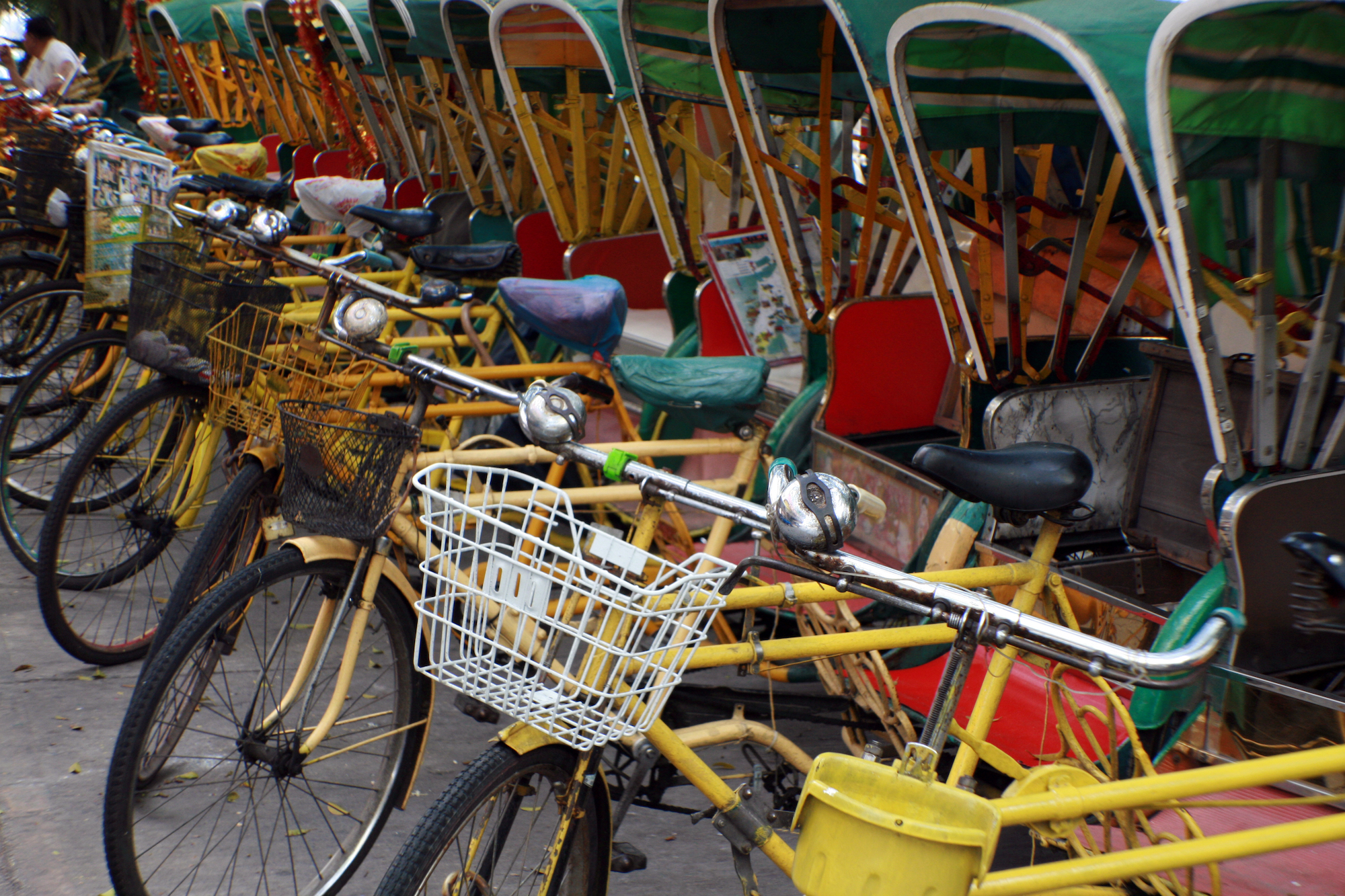 The rickshaw cause has been taken up by International Institute of Macau secretary-general António Monteiro, who is gunning for a long-term plan to secure the survival of the quaint mode of transport.
According to a report in Jornal Tribuna de Macau, Monteiro has been highlighting the historical importance of rickshaws in the city. These cheery yellow tricycles – also called pedicabs – have been around for 75 years and, in their heyday, were Macao people's preferred means of getting from A to B. Now, however, they are only used by a smattering of tourists and their drivers tend to be near or past retirement age.
"[We must] not let one of Macao's most famous transport systems die or be forgotten," said Monteiro, who is also the president of the Macanese Youth Association.
He said the pedal-powered tricycles should be allowed to use pedestrian areas, like the newly created Macao and Taipa waterfront zones. He also suggested that the government and gaming concessionaires work together to boost rickshaw usage between gaming establishments and within revitalised historic areas of the city, such as Rua da Felicidade and Rua dos Ervanários.
[See more: Macao's rickshaw drivers are struggling. Can this nostalgic form of transportation be revived?]
Monteiro said rickshaws should be playing a bigger role in cultural tourism. They are ideal for taking photos from (and of), and are easy to hop on and off for short strolls, he noted. Monteiro also floated a throwback concept from the 1980s: "reviving the tricycle race of the Grand Prix."
The first step towards encouraging more people to ride rickshaws should be lowering their currently mandated hourly rate of 350 patacas (less for shorter trips), he said.
Monteiro also proposed electrifying the tricycles, without altering their distinctive physical appearance, to make life easier for existing drivers and the profession more attractive to younger generations.
At the profession's peak, there were more than 700 rickshaws in Macao. Now, according to official numbers, only about 60 of these vehicles remain.