The Procession of Saint Anthony will be held this weekend
The Procession of Saint Anthony will be held this weekend

Link copied
The ceremony, observed in Macao for centuries, commemorates the life of the Franciscan monk who became the patron saint of lost people and lost things.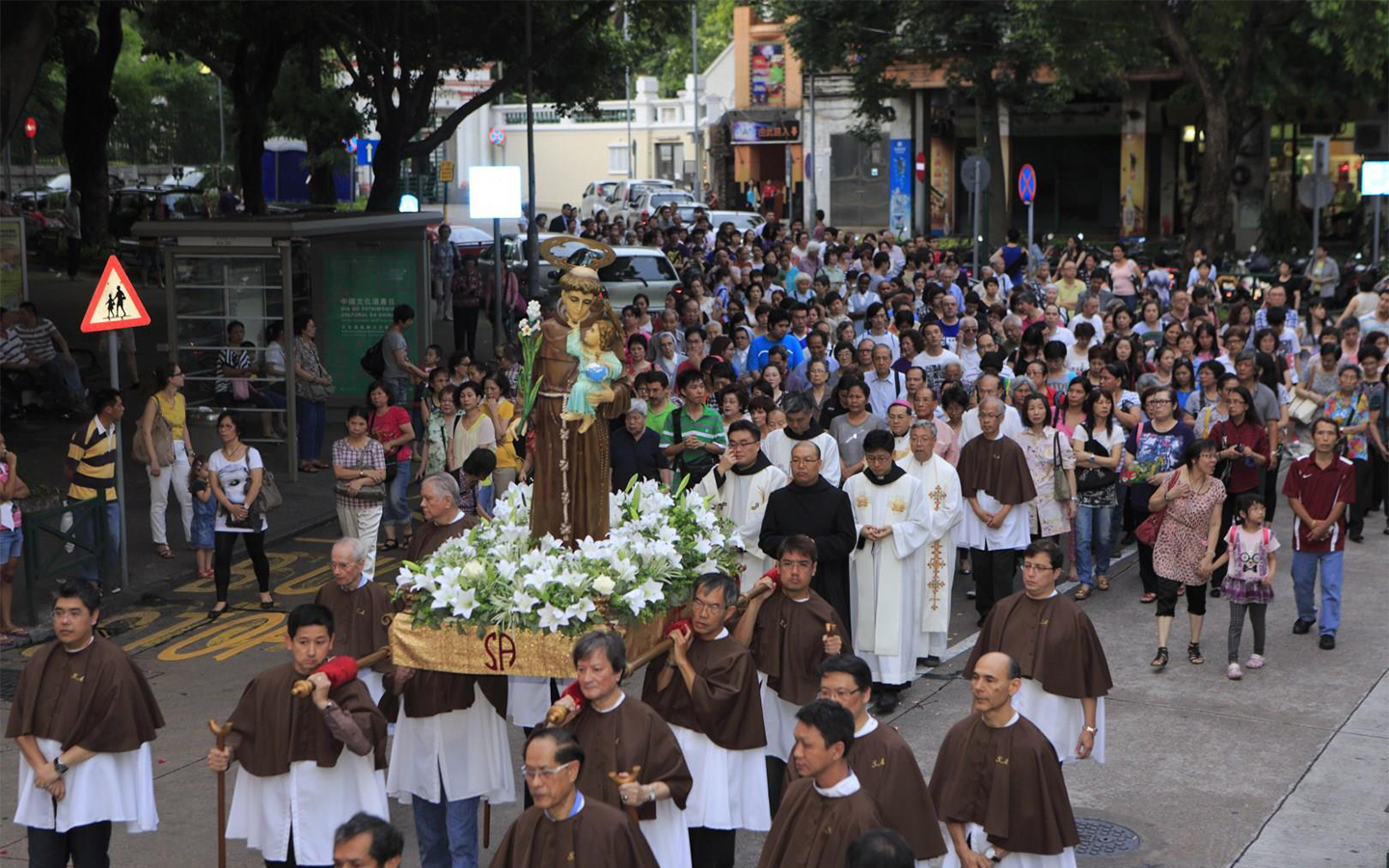 The
Procession of Saint Anthony
– one of Macao's oldest religious traditions – is scheduled at 5:30 pm on 10 June.
The Catholic ceremony, which has been locally observed for centuries, celebrates the Feast Day of St. Anthony of Lisbon (also known as St. Anthony of Padua).
During the Procession of Saint Anthony, a statue of St. Anthony is processed around the environs of St. Anthony's Church, going up to the Ruins of St. Paul's before returning to the place of worship. The event attracts a large number of devotees, residents and visitors.
[See more: The Macao International Parade is making a comeback]
Born Fernando Martins de Bulhões into a wealthy Lisbon family in the 12th century, St. Anthony was a Franciscan monk whose inspired preaching and life of exemplary holiness saw him canonised by Pope Gregory IX in May 1232, less than one year after his death.
Today, St. Anthony is the patron saint of many causes, including lost items, lost people, and counter-revolutionaries.
A number of events have been returning to the streets of Macao with the lifting of pandemic restrictions. Last month, the famous drunken dragon dance and the Procession of Our Lady of Fátima took place after a three-year hiatus.