The Procession of Our Lady of Fátima returns to the streets of Macao
The Procession of Our Lady of Fátima returns to the streets of Macao

Link copied
Commemorating the appearance of the Virgin Mary to three children in Portugal in 1917, the procession is considered part of Macao's Intangible Cultural Heritage.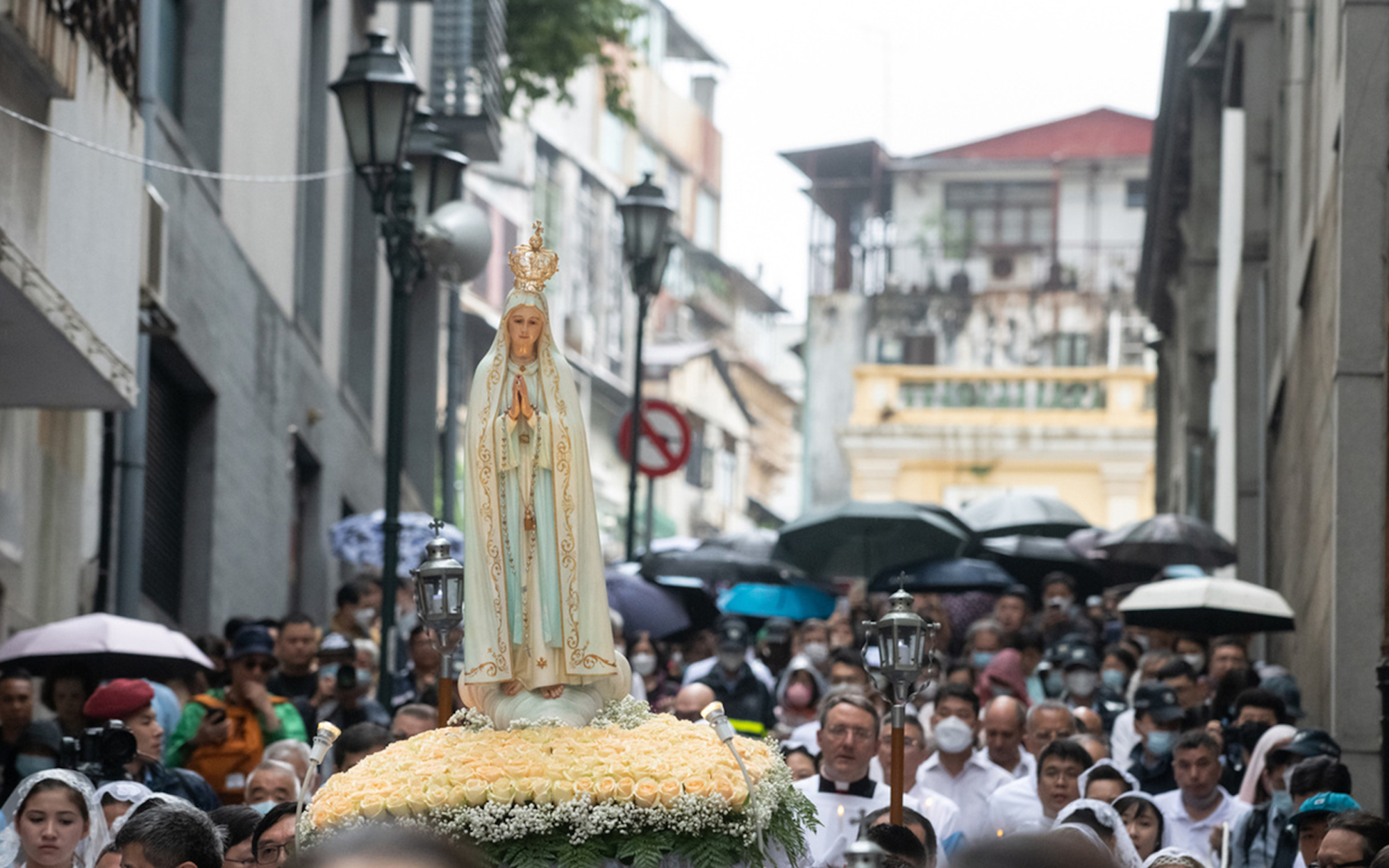 Thousands of Catholic faithful took part on Saturday in the Procession of Our Lady of Fátima for the first time in three years.
The religious procession, suspended during the Covid-19 pandemic, traditionally takes place on 13 May – the feast day of Our Lady of Fátima. It commemorates the apparition of the Virgin Mary to three shepherd children in 1917 in the village of Fátima in central Portugal.
She appeared six times to the children between May 13, 1917 and October 13, 1917.
The Procession of Our Lady of Fátima first took place in Macao in 1929 and since 2019 has been regarded by local authorities as part of Macao's Intangible Cultural Heritage. 
[See more: St Francis Xavier's perilous mission to spread Catholicism across Asia]
During the procession, the Bishop of the Diocese of Macao, members of the clergy and a vast number of local and foreign worshippers accompany a statue of the Virgin Mary, carried from  St. Dominic's Church, through the Nam Van and Sai Van areas, to the Chapel of Our Lady of Penha where a solemn Mass is held. 
The chapel, at the top of Penha Hill, is built on the site of the first Portuguese chapel in Macao, erected in 1622.
Two girls and a boy attired in Portuguese traditional costumes, representing the shepherd children who witnessed the apparitions, are a feature of the procession.
The appearance of Our Lady at Fátima culminated on Oct. 13 in the Miracle of the Sun, also in Fátima, when a crowd of more than 30,000 people witnessed the sun moving and shifting colours.