LRT lines' construction cost will not exceed MOP 12.5 billion
LRT lines' construction cost will not exceed MOP 12.5 billion

Link copied
Transport Secretary outlines costs for three lines under development; repairs on Taipa line unlikely to be finished before April.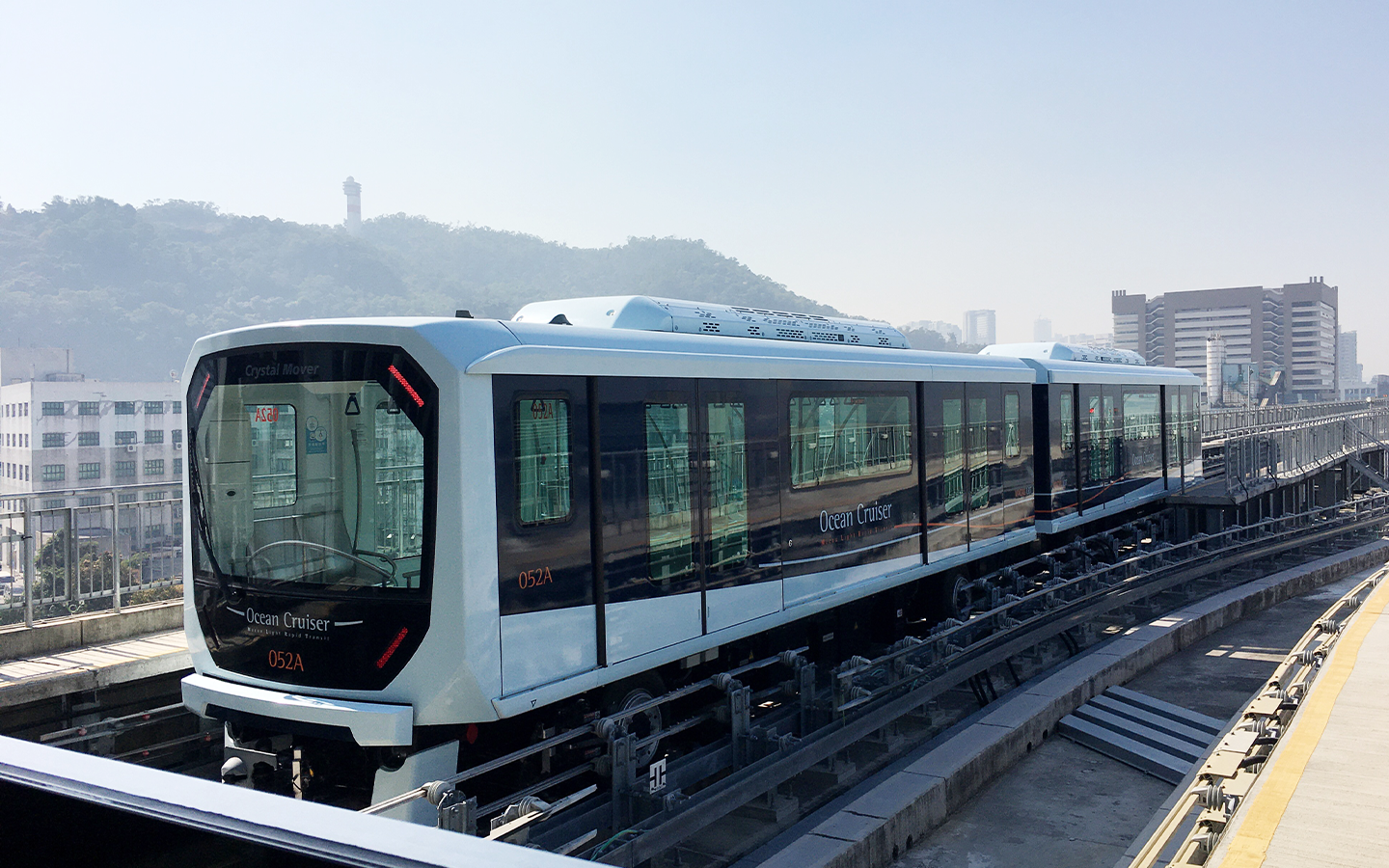 The total cost of three ongoing Light Rail Transit (LRT) projects, namely the Taipa-Barra section, Seac Pai Van section and Macao-Hengqin section, will not exceed MOP 12.5 billion, Secretary for Transport and Public Works Raimundo do Rosário has promised during a question-and-answer session at the Legislative Assembly.
Macao's LRT system currently only comprises the 9.3-kilometre-long Taipa section, which also covers Cotai, but it has been out of action since the middle of October while high-voltage cables are replaced.
The Taipa-Barra section will connect the island and Barra at the southernmost tip of the peninsula via Sai Van Bridge, while the 1.6-kilometre-long Seac Pai Van section will connect the Cotai hospital complex – which is still under construction  – and the Seac Pai Van public housing estate in Coloane.
The 2.2-kilometre-long Cotai-Hengqin line will include a 900-metre-long underwater tunnel. The line will link the Lotus Checkpoint station of the LRT Taipa section near the Studio City resort in Cotai with the mainland-Macao joint border checkpoint in Hengqin.
Rosário underlined that the budget of the LRT Taipa-Barra section will "largely remain" unchanged at around MOP 4.5 billion as initially planned. He also said that the cost of the Cotai-Hengqin section will not exceed MOP 5 billion, while the Seac Pai Van section will not cost more than MOP 3 billion.
Consequently, Rosário said, the three new LRT sections are now budgeted at around MOP 12.5 billion.
However, Rosário said that for the time being he was unable to say how much the LRT East Line, which is still under planning, would cost. He reaffirmed that the government would only be able to come up with the budget for the LRT East Line project after deciding the winning bid during a public tender process.
Rosário noted that the budget for the Taipa section was initially MOP 11 billion, but the government eventually spent MOP 10.2 billion on the project. The policy secretary also said the Taipa-Barra section was slated to open at the end of 2023 or early 2024.
Asked about the ongoing 180-day suspension of the Taipa section, Rosário admitted that the government had had "shortcomings" in the management of the LRT system, adding that he could not guarantee that the LRT system would not suffer breakdowns in the future.