Government to consult public on Light Rail Transit law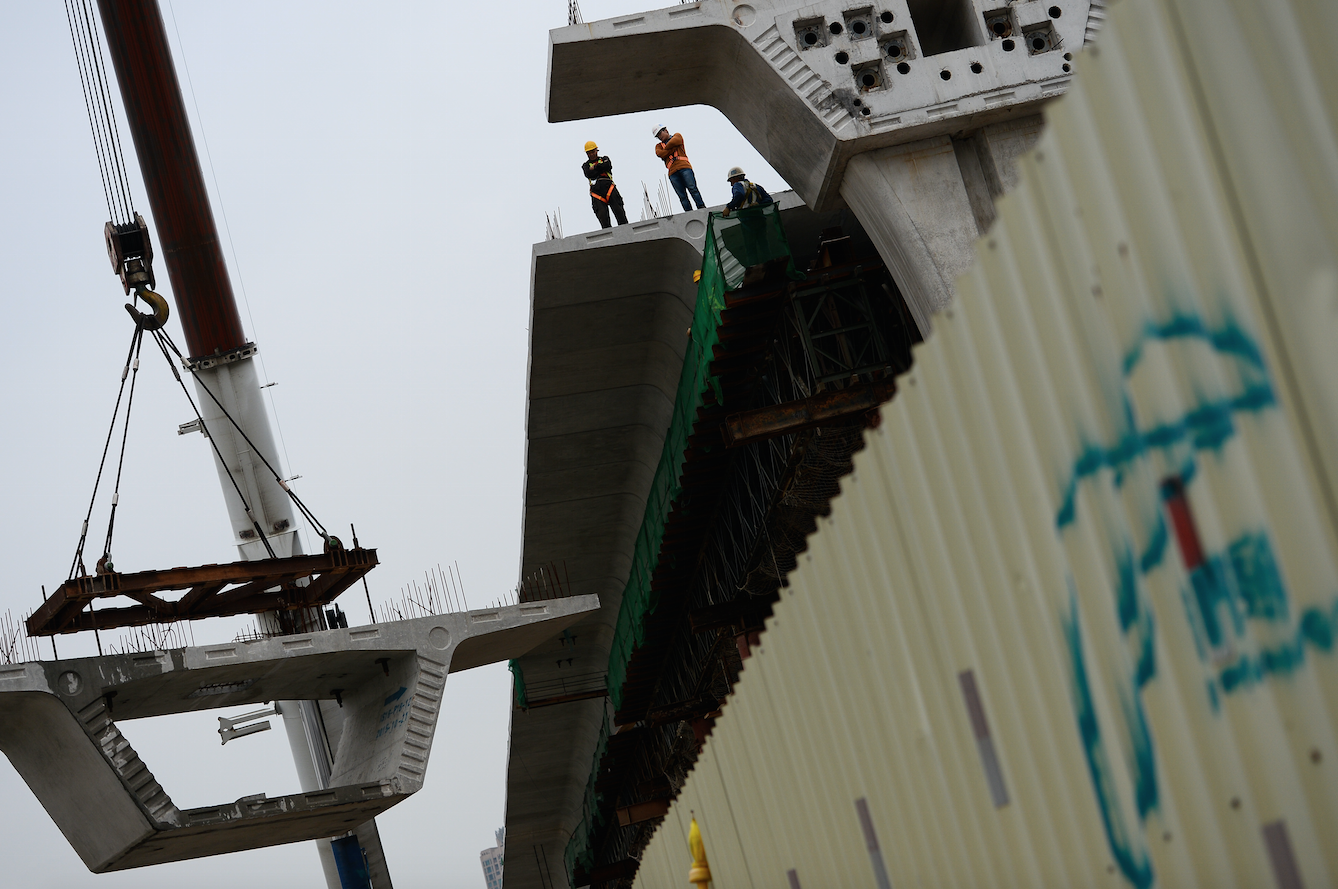 The government has launched a two-month public consultation on Monday to propose a legislation on the future operation of the Light Rail Transit (LRT) system, with the aim of finishing a draft bill regulating the matter by the end of this year.
A press conference about the public consultation was held at the Transport Bureau (DSAT). It was co-hosted by Transport Infrastructure Office (GIT) Deputy Director Ng Keng Chung.
The government has said that the Taipa segment of the LRT is scheduled to be operational in 2019.
The government said last year that it would establish a company to replace the Transport Infrastructure Office this year, to handle the LRT project and operate the system.
Addressing the press conference, Ng reaffirmed that the government aimed for the LRT Taipa section to be operational in 2019. He said the government understood that there was not much time left between now and when the LRT in Taipa – including Cotai – is slated to be operational, and that therefore the government expected to finish the draft bill by the end of this year.
The public consultation will end on April 13, with an open session for members of the general public scheduled for late March, Ng said.
Ng said that as the city does not have any experience in running a metro system, the government was planning to hire experienced personnel from outside Macau to join the company to provide professional assistance.
The consultation document proposes that the fares will be decided by the government.
The document also lists a number of prohibitions for passengers, such as eating, carrying hazardous items, and travelling with animals except guide dogs.
The LRT bill will have to be submitted to the legislature for debate and vote for it to become law.
(Macau News / The Macau Post Daily)