Yesterday's NAT results across Macao all negative
Yesterday's NAT results across Macao all negative

Link copied
More than 76,000 people were tested as of midnight after local woman tests positive for Covid-19; Red Code Zone to re-open on 1 November if no other positive results are reported.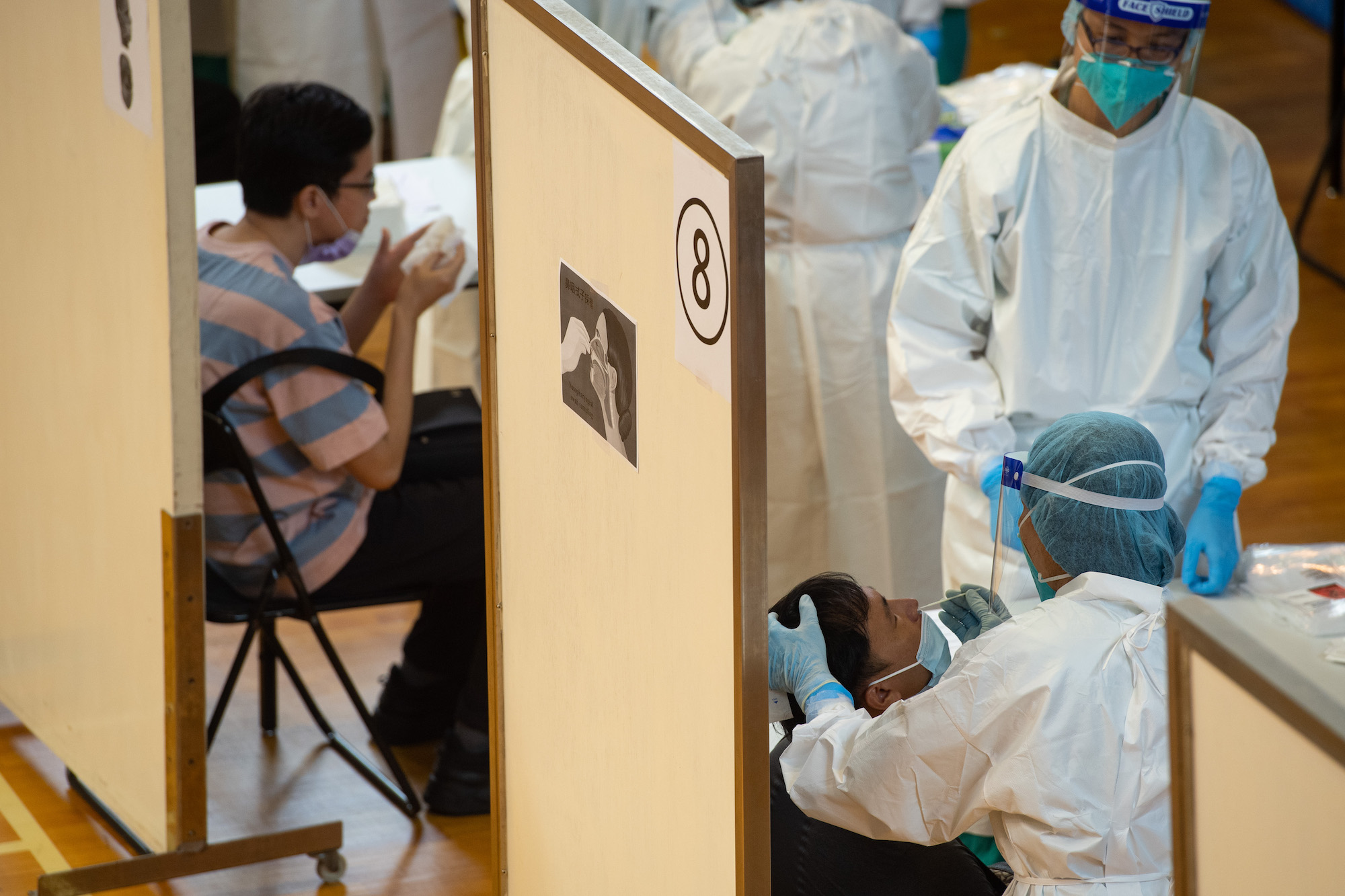 A total of 38,457 people underwent nucleic acid tests (NAT) in key areas yesterday, and all test results have returned negative, the Novel Coronavirus Response and Coordination Centre announced this morning. 
The mandatory mass NAT for the designated area was triggered after a female local resident tested positive for Covid-19 after returning from Zhuhai. She has been classified as an imported case. 
In addition, 74 people had to undergo NATs in the Red Code Zone – Weng Heng residential building in Fai Chi Kei – where the 66-year-old woman lives. Furthermore, 37,669 people were sampled for routine NATs, including those in medical observation hotels and people working in key industries, totalling 76,200 testees as of midnight. All results were negative.  
Local authorities announced yesterday that all people in the key area had to undergo a total of three NATs – yesterday, today and tomorrow. 
Those failing to take the test on each day will have their Macao Health Code turn yellow on the next day, which means they will be refused entry to public places, unable to take public transport and will not be allowed to leave the city. 
According to the Novel Coronavirus Response and Coordination Centre, people in the key areas must do a rapid antigen test (RAT) and report the test results online before taking their NATs. Only those with negative results are allowed to enter an NAT centre, while people whose RAT results are positive must immediately call 119, 120 or 2857 2222 for assistance. 
Each person in the key area will be given five RAT kits today.
The locked-down Weng Heng building is expected to re-open on 1 November if no further positive cases are reported in the building, with the yellow health code removal date currently scheduled for 3 November.