Government sets up one Red Code Zone and four Yellow Code Zones today
Government sets up one Red Code Zone and four Yellow Code Zones today

Link copied
Edf Mayfair Court is placed on lockdown; 73-year-old patient's workplace areas, including two Inner Harbour ferry piers, have been assigned Yellow Zones.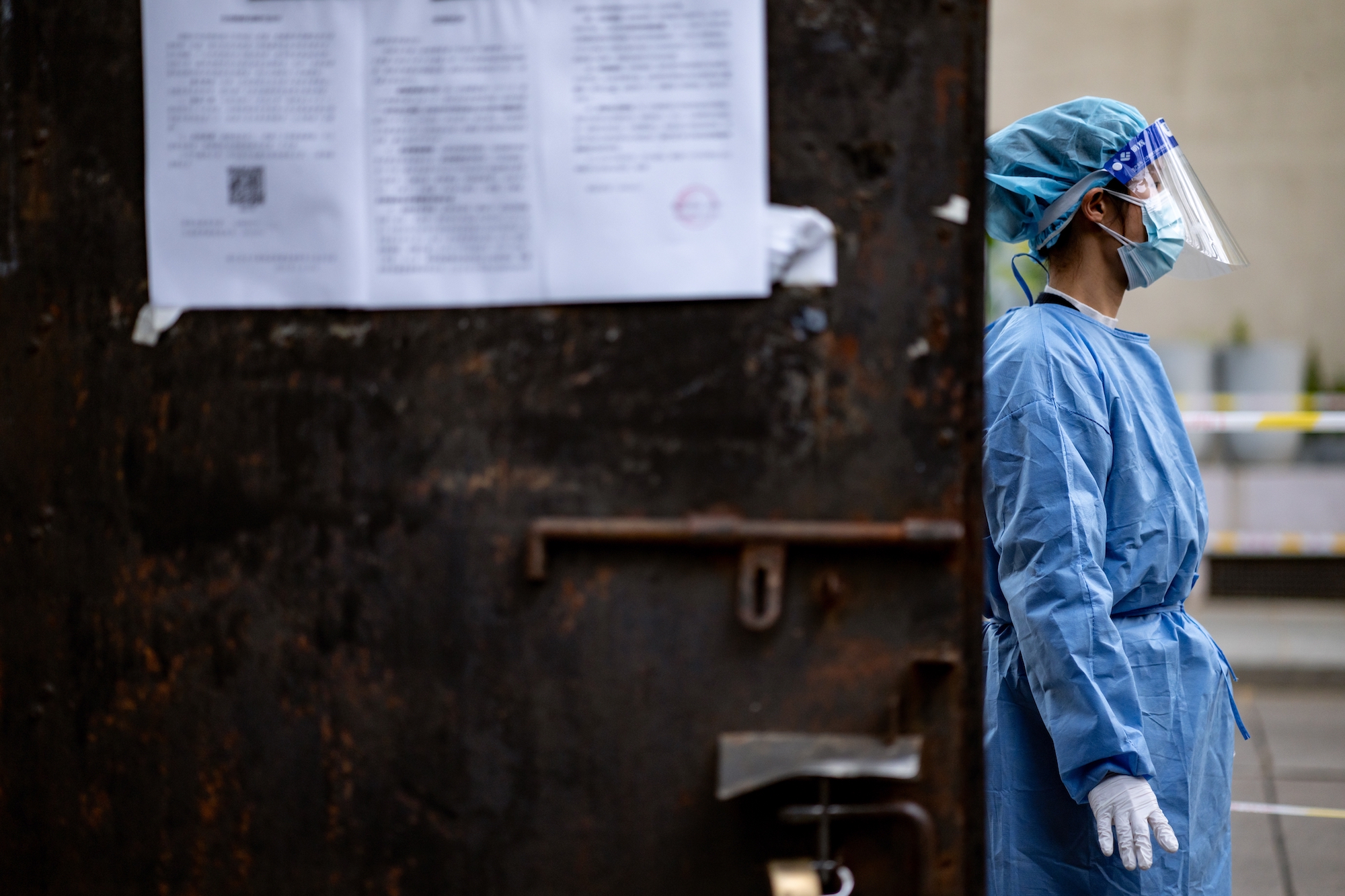 A 73-year-old Macao resident, a crew member of a Hong Kong and Macao cargo ship, has become the latest positive Covid-19 case in Macao, the Novel Coronavirus Response and Coordination Centre announced. The case has been classified as imported by health authorities. 
According to the Centre, the 73-year-old tested negative every day from 4-8 August. He went to work from 7-9 August. At 5 pm on 9 August, he took bus No 6B from Praça de Ponte e Horta to the nucleic acid testing (NAT) centre at Conde de São Januário Hospital Centre. 
He then took bus No H1 and transferred to bus No 2 at Rua do Campo, before getting off at the Praça de Ponte e Horta bus stop and walking home. He left home at about 8:30 pm and walked to the Hong Kong-Macao cargo ship at Pier No 6 A2 in Inner Harbour. His NAT result was confirmed positive early this morning. 
According to the Novel Coronavirus Response and Coordination Centre, the man was infected with Omicron BA.2, a common virus strain in Hong Kong. In addition, eight close contacts – including two flatmates and six workmates who were on the same ship – have meanwhile tested negative. 
The Omicron sub-variant of Covid-19 that has affected Macao since 18 June has been BA.5. 
The area where he lives and works in Macao, his residential building – Edf. Mayfair Court on Rua de Francisco António 121-129 – has been assigned a Red Code Zone and is put on lockdown. 
In addition, his workplace – Pier No 6 A2 at the Inner Harbour Ferry Terminal – is temporarily suspended until it is thoroughly cleaned and disinfected before it can re-open. The adjacent Inner Harbour Piers No 6A and 6B are listed as Yellow Code Zones. All workers in those two piers have had their Macao Health Codes turn yellow. 
Meanwhile, Polytec Garden Tower 1 residential building in Areia Preta which was classified as a Red Code Zone on Sunday has since been downgraded to Yellow. 
In total there are now five Yellow Code Zones in Macao, four of which were set-up today including the two inner harbour piers, Edifício Hang Fat (Block A-D) on 133 Rua de Francisco António, 20-38 Travessa do Gamboa and Edifício Cheung Heng on 113-117 Rua de Francisco António.