Macau economy to contract 16 percent, says Fitch Ratings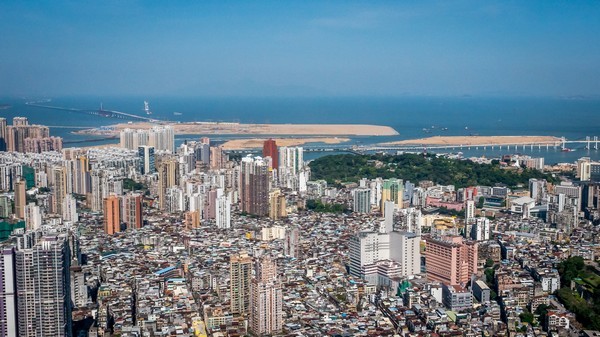 Macau secured its AA- rating from the international agency Fitch Ratings, despite its forecast of 16 percent economic contraction in the region this year.
According to a press release issued last Friday, the evaluators expressed their belief that the territory was capable of diversifying its economy outside VIP gaming and of withstanding the structural economic transition, owing to robust financial surpluses that could cover up to six times the 2015 public expenditures budgeted by the authorities.
Despite a 30 percent drop in gaming revenue, the ratings agency believed that the Cotai resorts slated for opening in the years ahead would enhance the region's appeal and gear it towards a mass market with non-gaming components.
Furthermore, the agency's statement notes that unemployment stayed low as the resorts, which remain profitable despite the economic downward spiral, retain staff on their payroll in preparation for their openings.
The economic plight facing the region, as Fitch states, lays bare the risks to Macau's economy from its overreliance on the casino earnings coming from the pockets of Chinese high rollers, and from its vulnerability to the policies rolled out from across the border.
Thanks to conservative underwriting standards, the banking sector here still enjoys high asset quality and relatively healthy capitalization, according to Fitch. The institutional support from their mainland counterparts also provides a buffer for the local banks to alleviate unexpected shocks.
However, the government's efforts to curb its internal spending, which the agency says will ease the impact on the fiscal account, might squeeze domestic demand. Income growth faces increased risk, as does loan growth from local banks, which could feed through to a further slowdown in the domestic property market.
Fitch Ratings forecasts stable gaming earnings in the second half of the year but also adds that policy measures might foil the casinos' recovery from the collapsing revenue.
It was said that a possible smoking ban on the premises of gaming outlets, a cap on mainland visitor arrivals, as well as the enduring economic slowdown in the mainland could impact the outlook of the region in different ways.
(macaunews/ macaudailytimes)