Macao posts a big increase in monthly visitor arrival figures
Macao posts a big increase in monthly visitor arrival figures

Link copied
Travellers are flocking to the city once more, according to the latest data, with arrivals from Hong Kong soaring by over 1,000 percent year-on-year.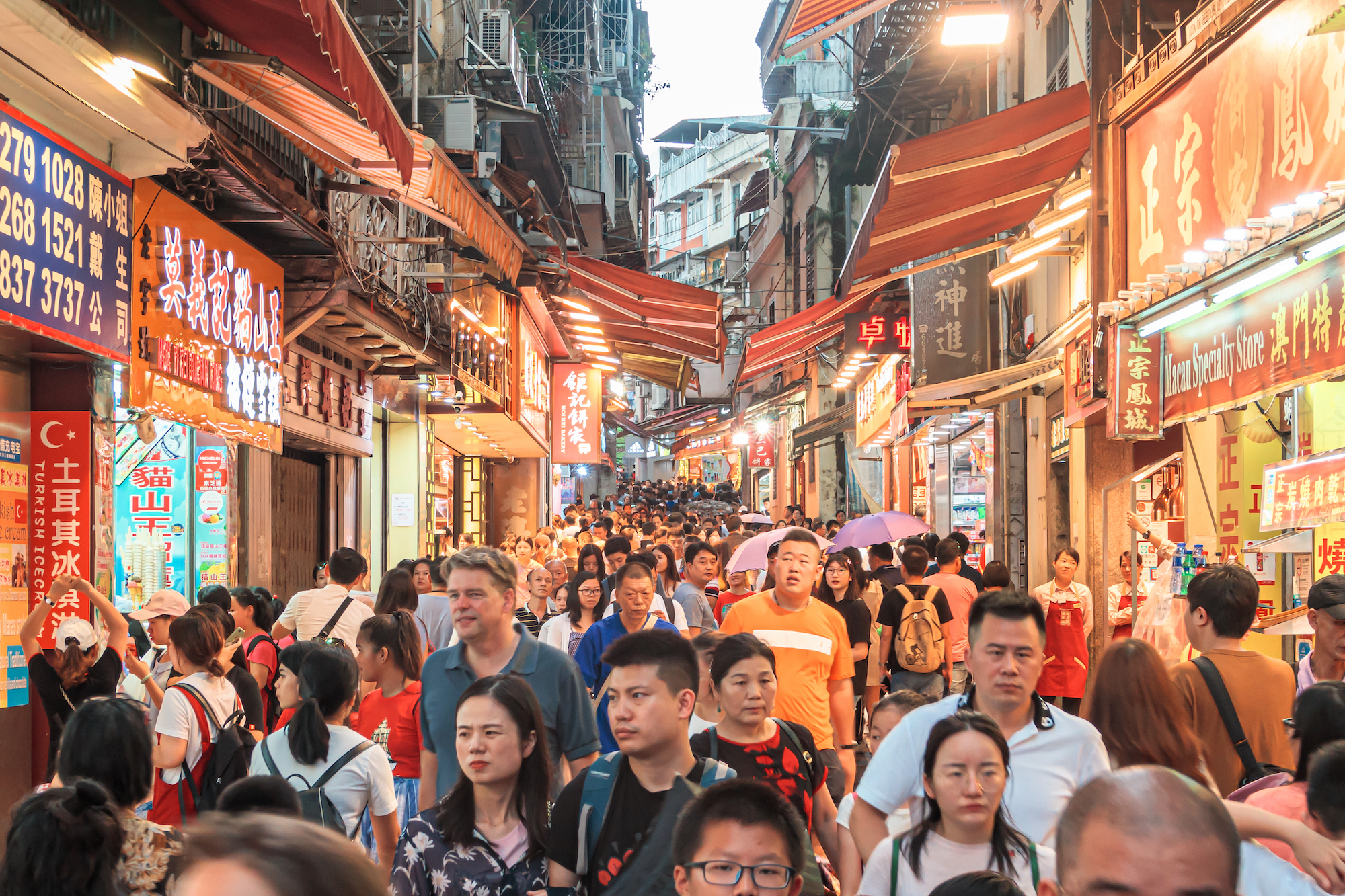 Macao welcomed 1,593,743 visitors in February, the Statistics and Census Service (DSEC) says. The figure is a 143.1 percent year-on-year increase and a jump of 14.0 percent month-on-month. 
Visitors from mainland China, who make up the bulk of Macao's arrivals, climbed 64.8 percent year-on-year to 1,003,999, of which more than half came from the  Greater Bay Area. 
Arrivals from Hong Kong, Macao's other great tourism market, rocketed by more than 1,000 percent to reach 523,271. Visitors from Taiwan jumped by more than 370 percent to a total of 22,411.
[See more: Macao launches major initiative to attract Hong Kong visitors]
Travellers coming to Macao by air spiked 121.6 percent year-on-year to 112,160.
The number of overnight visitors rose by more than 200 percent year-on-year to reach 843,402, although the average duration of stay dropped by just over a day to 2.2 days, the DSEC says.
Tourism chiefs are rolling out a massive promotional campaign this year in countries and regions with direct flights to Macao. Special offers and roadshows are being launched with the aim of luring more visitors to the SAR.