'Experience Macao Unlimited' opens in Lisbon to promote tourism
'Experience Macao Unlimited' opens in Lisbon to promote tourism

Link copied
Light shows and colourful displays have been unveiled in the centre of the Portuguese capital to lure holidaymakers to Macao.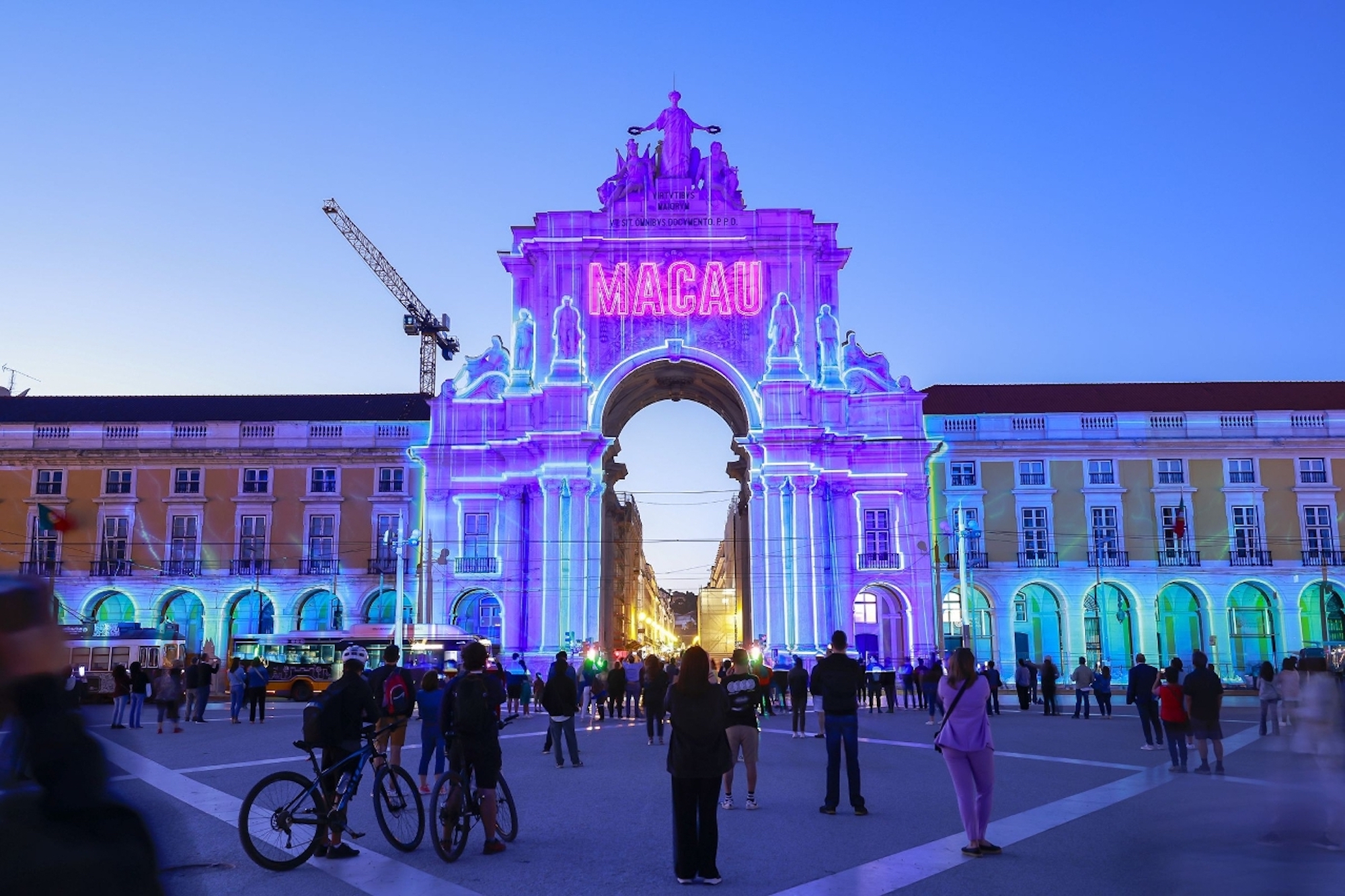 A large and colourful tourism display promoting Macao opened in the centre of Lisbon over the weekend and will remain at the Praça do Comércio until 22 April. Entitled "Experience Macao Unlimited" the display is organised by the Macao Government Tourism Office and timed to coincide with the visit to Portugal by Chief Executive Ho Iat Seng. 
"Experience Macao Unlimited" consists of four nightly light shows, when images of Macao are projected on the facades of buildings around the Praça do Comércio for 12 minutes at a time, according to a government handout. There are also vibrantly coloured booths highlighting Macao's tourism and MICE offerings.
[See more: Portugal is eager to welcome back Chinese tourists]
Ho will be in Portugal from 18 to 22 April, meeting with President Marcelo Rebelo de Sousa, Prime Minister António Costa, Foreign Minister João Gomes Cravinho and China's ambassador Zhao Bentang.
He is also expected to have meetings at the European Commission and to make a fact-finding visit to Luxembourg to study its bond market – the largest in Europe.
Macao's tourism authorities are keen to attract more long-haul visitors to the territory to reduce its dependence on the mainland Chinese, Hong Kong and Taiwanese markets. At present, foreigners make up just two percent of Macao's arrivals.