Retail sales are starting to recover, according to the latest figures
Retail sales are starting to recover, according to the latest figures

Link copied
The return of tourists comes as a huge relief for Macao's retail sector, which posted big sales increases in the first quarter of this year.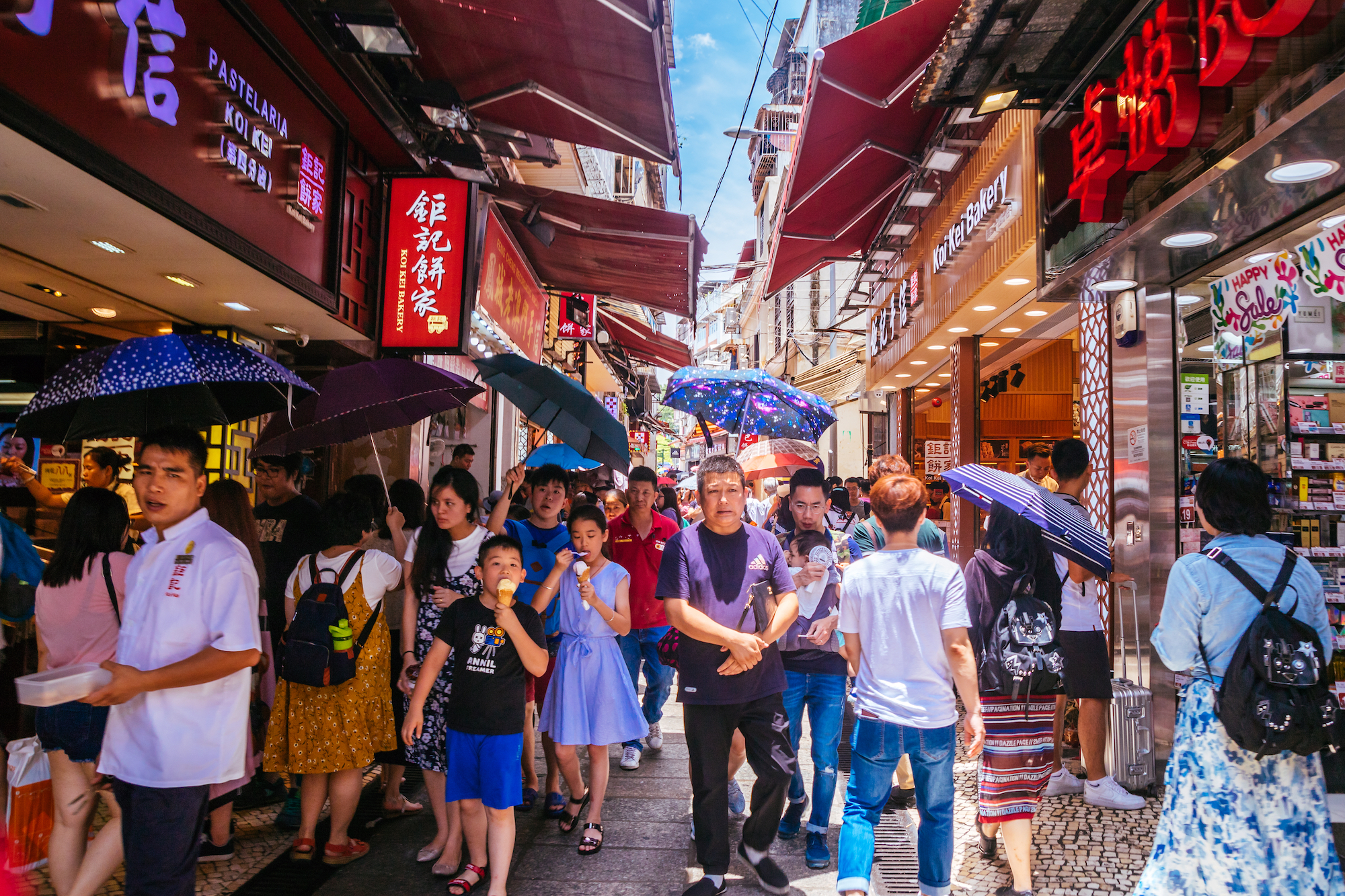 Retail sales in the first three months of 2023 jumped by almost 30 percent year on year to reach 24 billion patacas, according to the latest figures from the Statistics and Census Service
The bureau attributed the spike to the relaxation of border control measures in the wake of the Covid-19 pandemic.
Chinese foodstuffs were the biggest sellers, jumping by more than 230 percent year on year, with sales of watches and jewellery growing by almost 53 percent. Leather goods and cosmetics also posted big gains.
[See more: The worst of Macao's economic crisis is over, the finance secretary says]
In a survey, more than 48 percent of the retailers said they expected the sales volume to stay stable in the second quarter of 2023, while almost 34 percent anticipated an increase. 
Meanwhile, more than 75 percent of retailers predicted that prices would remain steady in the second quarter. Their assessment comes in the wake of data that shows the composite consumer price index for April rising by just 0.15 percent from March, and 0.85 percent year on year, to reach 104.43.
Macao currently enjoys some of the lowest inflation in the world, with high interest rates acting as a curb on prices.