This is how many tourists came to Macao over the Labour Day holiday
This is how many tourists came to Macao over the Labour Day holiday

Link copied
The average daily totals easily exceeded government estimates for the five-day 'golden week' period and point to the continued recovery of the tourism sector.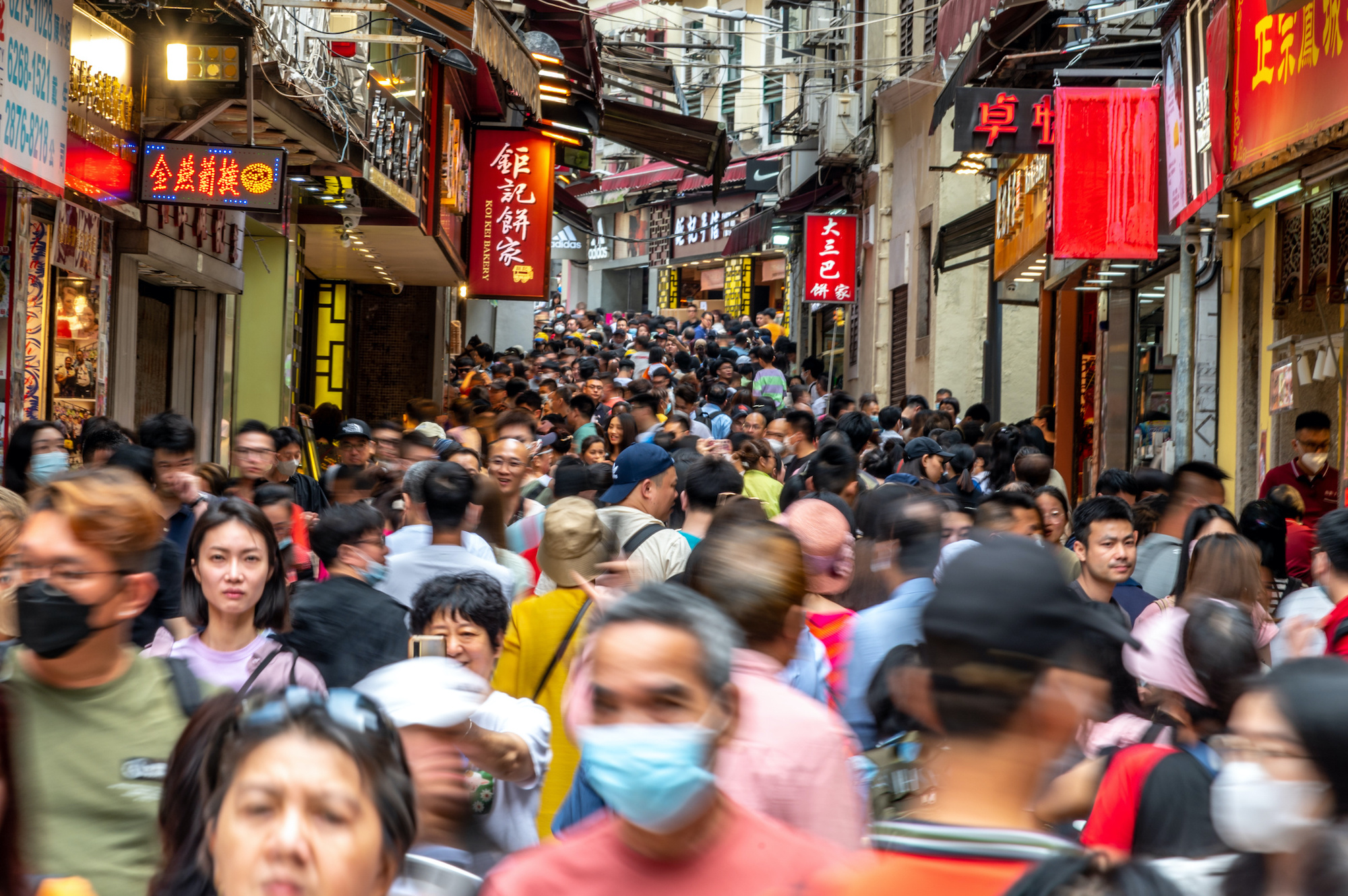 Macao welcomed nearly 492,000 tourists during the five-day Labour Day Golden Week holiday, according to local media reports, with almost 134,000 arriving on Sunday 30 April alone.
The daily average of almost 98,400 visitors comfortably exceeded the 70,000 target set by the government for the holiday period.
The strong performance comes as ferry services between Macao and Hong Kong – the territory's second-largest tourist market after mainland China – reached 60 percent of their pre-pandemic frequency.
A senior maritime official told broadcaster TDM that the number of daily sailings now stood at around 80.
[See more: Macao wants more international visitors, tourism chief says]
While the revival of the tourism industry has been a boon for the economy, neighbourhood associations have started to complain about the impact on local communities of large numbers of tourist buses and throngs of holidaymakers.
Similar complaints have been made in Hong Kong, which welcomed more than 625,500 visitors during Golden Week.
Nationally, domestic tourism revenues reached 148 billion yuan (about 172 billion patacas) during the five-day holiday, exceeding pre-pandemic levels. The South China Morning Post reports that some 274 million people travelled during the period – the first extended break in China since the pandemic.