The first Macao-Hong Kong land cargo transfer terminal is open
The first Macao-Hong Kong land cargo transfer terminal is open

Link copied
Eighty percent of Macao's imported goods come from Hong Kong, and the new terminal is set to deepen cooperation between the two SARs.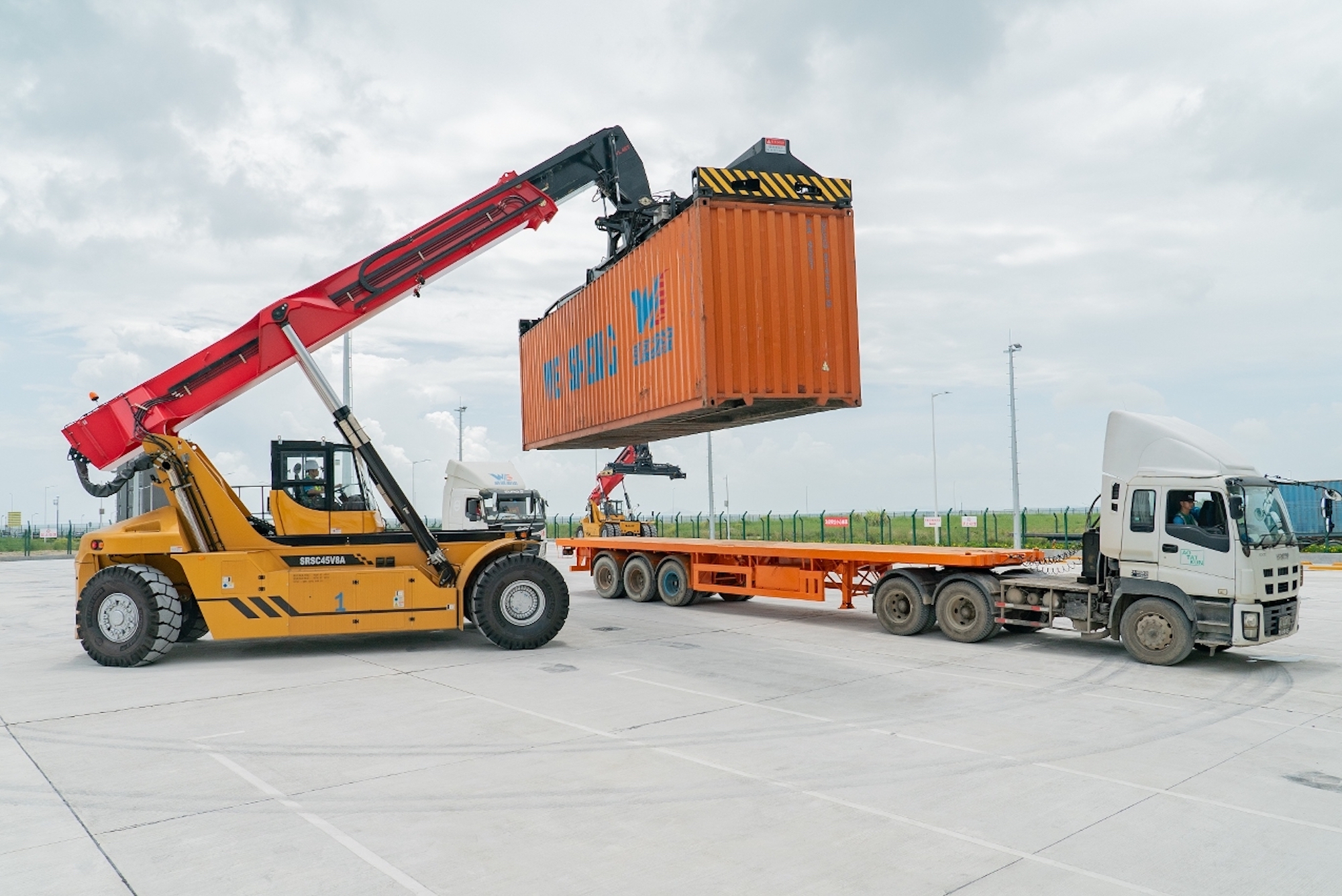 The new cross-border cargo transfer terminal at the 55-kilometre Hong Kong-Zhuhai-Macao Bridge (HZMB) officially opened on Tuesday, TDM reports. 
Located at the Macao checkpoint area, the 24/7 facility allows cargo to travel from Hong Kong to Macao by land for the first time. Macao gets 80 percent of its imported goods via the neighbouring SAR and until now, cargo had to travel by sea.
The Economic and Technological Development Bureau has confirmed that 24 enterprises have registered 106 Hong Kong or Macao trucks to use the terminal's services so far. It has the capacity to process up to 800 trucks carrying shipping containers daily.
[See more: Hong Kong has high hopes for its Dongguan logistics park]
At the terminal's inauguration ceremony yesterday, the bureau's director Tai Kin Ip said the transfer station will help deepen cooperation between Macao and Hong Kong.
"It fully plays the comprehensive advantages of the two SARs, promotes coordinated regional economic development, and helps moderate economic diversification of Macao," he noted.
Also at the ceremony, Macao Chamber of Commerce president Federico Ma highlighted land cargo transport's advantages. He said it could be done at any time, relatively quickly, "meeting the needs of cargo that require a high freshness."
Fees for using the terminal's services range between 200 and 1,100 patacas per 30 or 40-minute window with pre-approved bookings. Without an appointment, the fees will be significantly higher.
Customs clearance services will not be available at the transfer terminal. Cargo transferred from Hong Kong trucks to Macao-registered vehicles at the terminal must undergo customs clearance at the HZMB Macao Customs post. 
Meanwhile, Hong Kong-registered trucks depositing cargo will be able to return to Hong Kong without the need to officially enter Macao.
Between its 2018 opening and now, the US$20 billion HZMB has only been used by tourist buses and a smattering of private vehicles.