Exhibition by artists Zhaoying Zhang and Sisi Wong opens at Sands Gallery
Exhibition by artists Zhaoying Zhang and Sisi Wong opens at Sands Gallery

Link copied
Entitled Illumination, the exhibition is on through 26 March and showcases nearly 60 artworks spanning oil painting, photography, sculpture, installation and projection.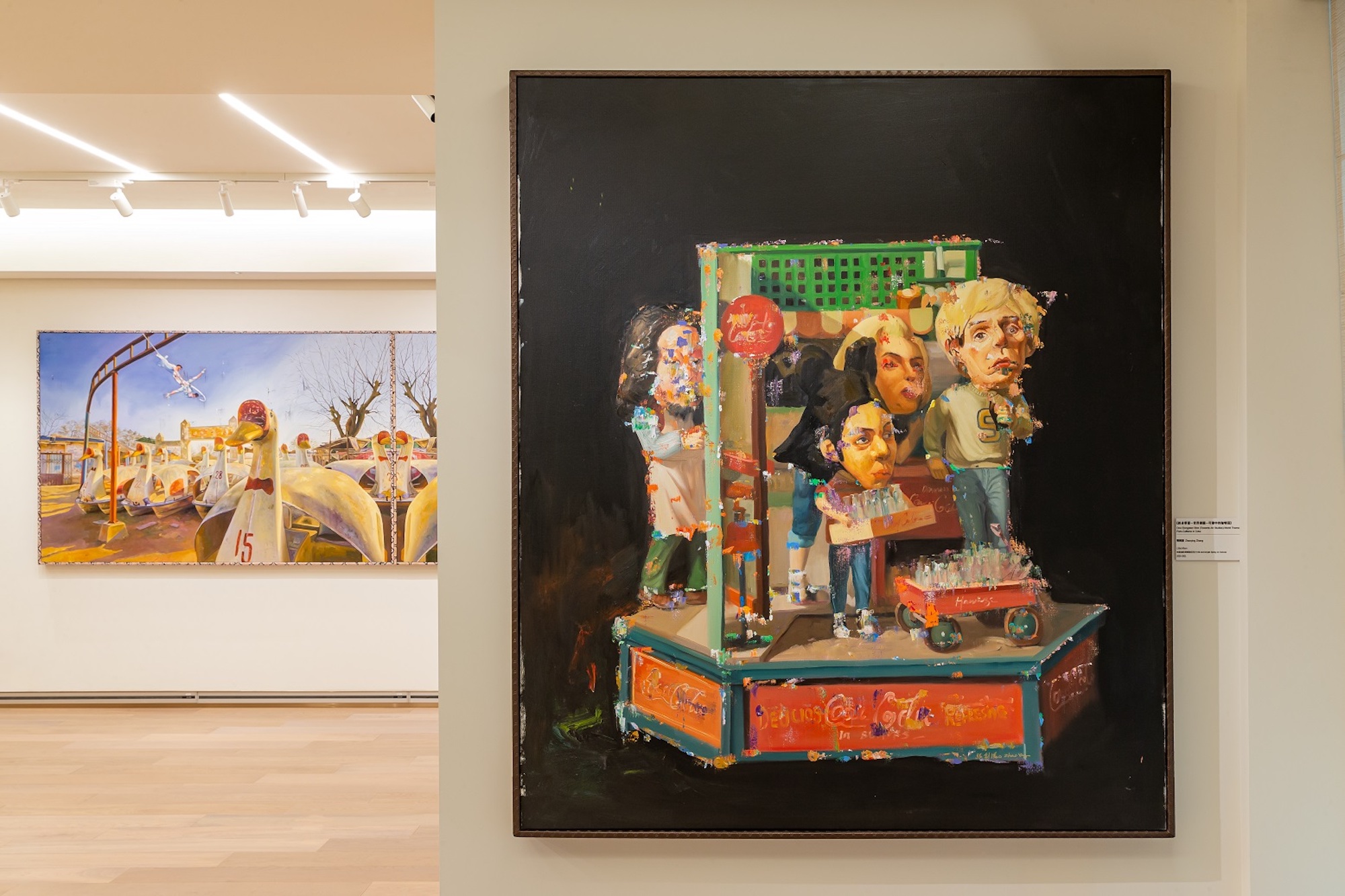 A joint exhibition by artists Zhaoying Zhang and Sisi Wong opened Wednesday at the Sands Gallery in the Grand Suites at Four Seasons Macao. Entitled Illumination, the showing features nearly 60 works by the pair, who were first-prize winners in a GBA-wide painting and photography competition held in 2021 as part of the Art Macao biennale.
Guangzhou-born Zhang is mostly exhibiting works in oils or acrylic on canvas, depicting theatrical, at times carnival-esque, scenes. He says the pieces are drawn from his ''Myth Party" and "Epistle" series and demonstrate "my changing understanding of illumination at different stages of my life."  
[See more: Sands China plans to promote local budding artists]
Meanwhile, Macao-born artist Wong uses light as a common motif in her intriguing photography, video art and installations, and draws inspiration from Macao's fusion of East and West. "I tried to capture light through different forms of media to reflect the cultural spectrum of Macao," she explains.
The curator, Professor Hu Bin, who is dean of the School of Arts and Humanities of the Guangzhou Academy of Fine Art, said he had hopes that the exhibition by the two young artists could provide impetus to what he described as emerging "cultural interaction in Macao."