6 ways to celebrate the 68th Macau Grand Prix this weekend
6 ways to celebrate the 68th Macau Grand Prix this weekend

Link copied
The annual racing extravaganza is set to take off on 19 November. Gear up for three days filled with white-knuckle races, family-friendly events, dining with a view and loads of adrenaline.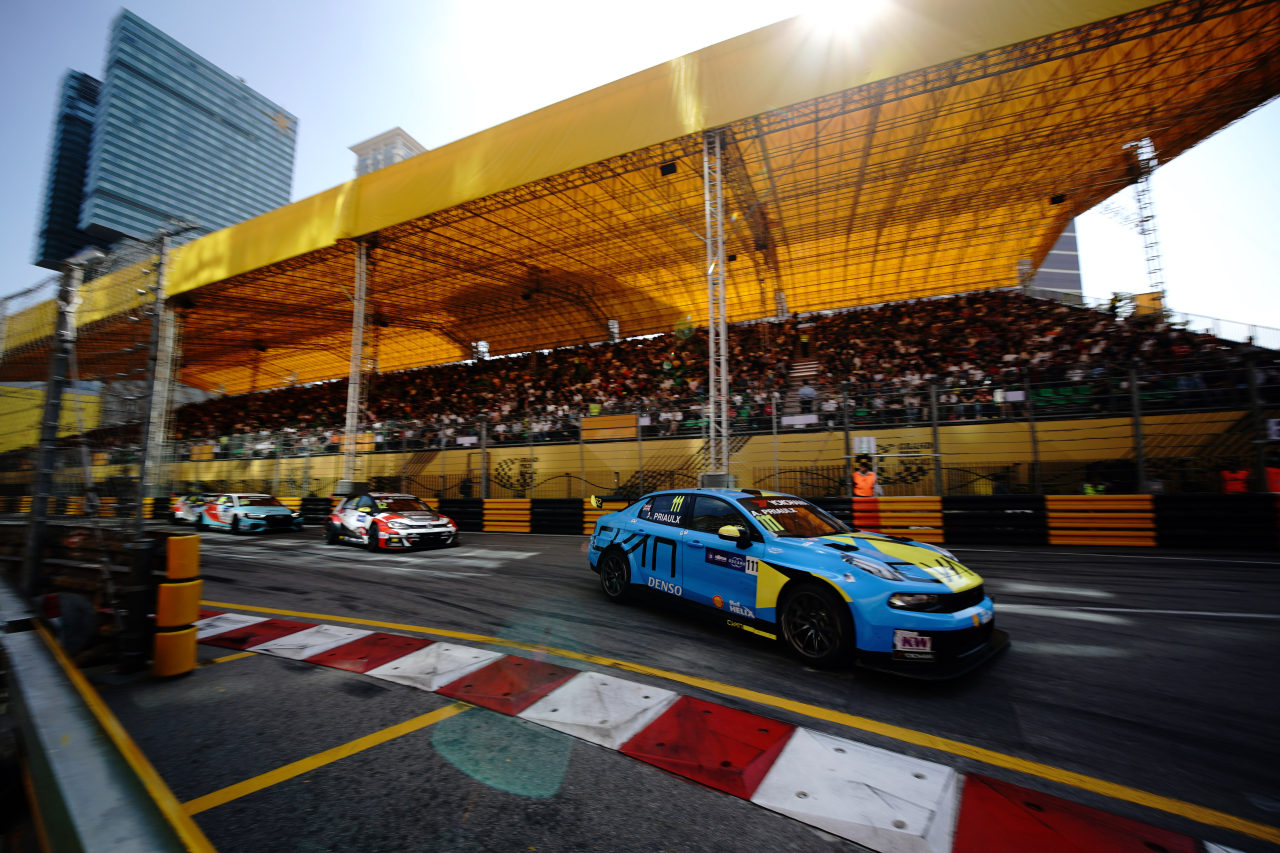 Roaring engines. High-speed pursuits. Hairpin corners. In normal times, tourists from all over the world would descend upon Macao right about now for the annual Macau Grand Prix. While this year might be slightly different due to Covid-19, we're still excited to welcome the thrilling races once again – this time with a spotlight on local and regional talents. 
Set to take place from 19-21 November, the 68th Macau Grand Prix will feature six different races – all held at the famously challenging Guia Circuit, which starts at the southern end of the reservoir, winds through the southwestern end of the Macao peninsula, then loops back. Known for its narrow streets, elevation changes and sharp turns, the track has long tested even the most talented and experienced racers. 
Out of the six competitions, the Formula races tend to garner the most fanfare year after year. Due to Covid-19 restrictions, organisers have scrapped the international Formula 3 competition for the second year in a row but will still hold the SJM Formula 4, in which regional drivers compete. 
In addition to the heart-pumping races, there's lots to look forward to this year, from champion drivers to children's workshops, new museum exhibitions, a special Grand Prix movie and more. 
1. Put your hands together for local stars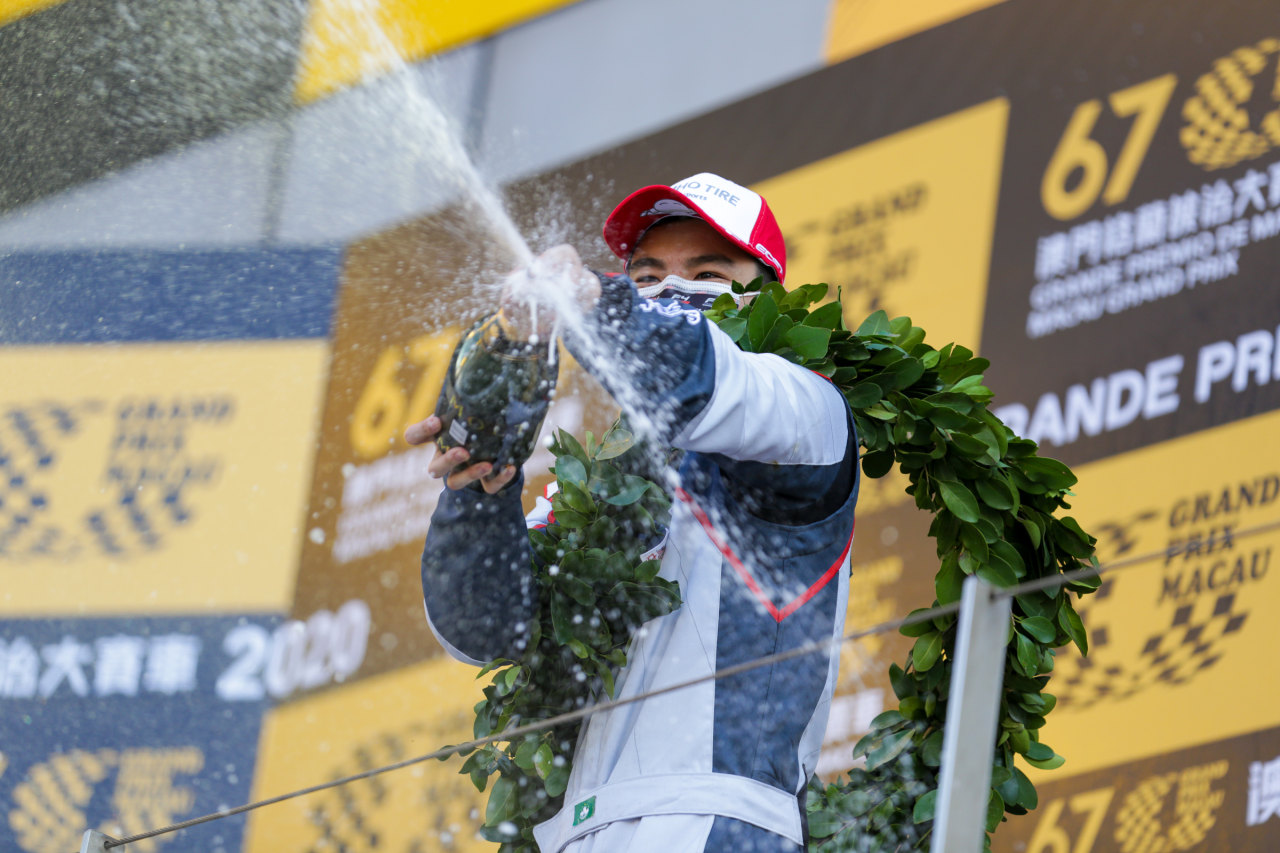 Over the years, Macao has welcomed racing champs from all corners of the world. Brazilian Ayrton Senna da Silva, one of the best Formula 1 drivers of all time, won the Macau Grand Prix in 1983; German Michael Schumacher, who holds a joint record of seven Formula 1 World Championship titles raced here in 1989; and the UK's Lewis Hamilton, the 2021 Formula 1 champion, hit the streets in 2003.  
International drivers won't be joining this year, but that only means that local and regional talents will take centre stage. Look out for a few champion hopefuls, like Charles Leong Hon Chio, who won the 2020 Formula 4 Macau Grand Prix – making him the third local driver ever to do so. 
We're also keeping an eye on Andy Chang Wing Chung, a Macao driver who is no stranger to the podium. He'll be battling Leong from the front seat of a blazing red and black Mygale-Geely F4 (one of the fastest race cars around, with about 160 horsepower).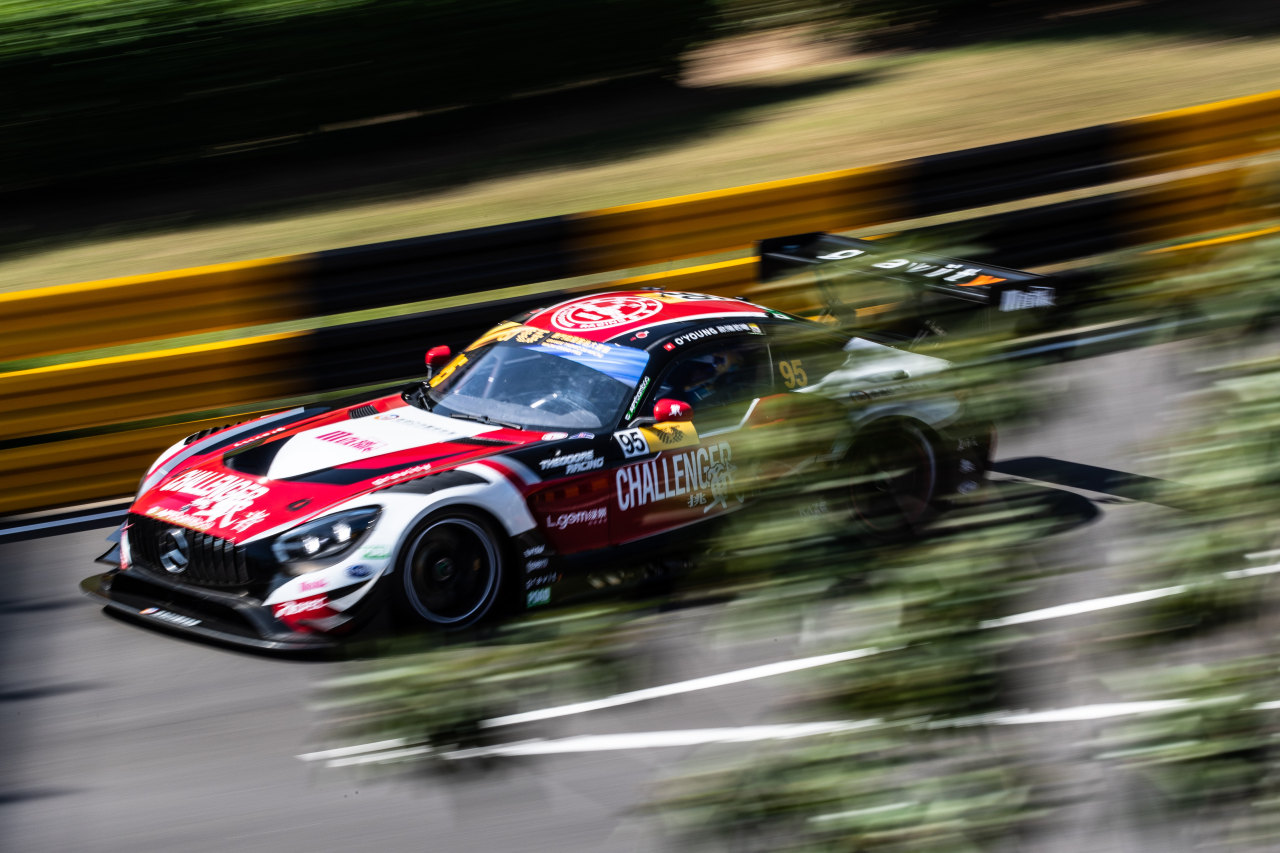 In addition to local drivers, Hong Kong veteran Darryl O'Young, who has competed for nearly 20 years, is another one to watch. As is Jason Zhang Zhiqiang, who made history as the first mainland Chinese driver to win the Macau Guia Race in 2020.
2. Get behind the wheel at the Grand Prix Museum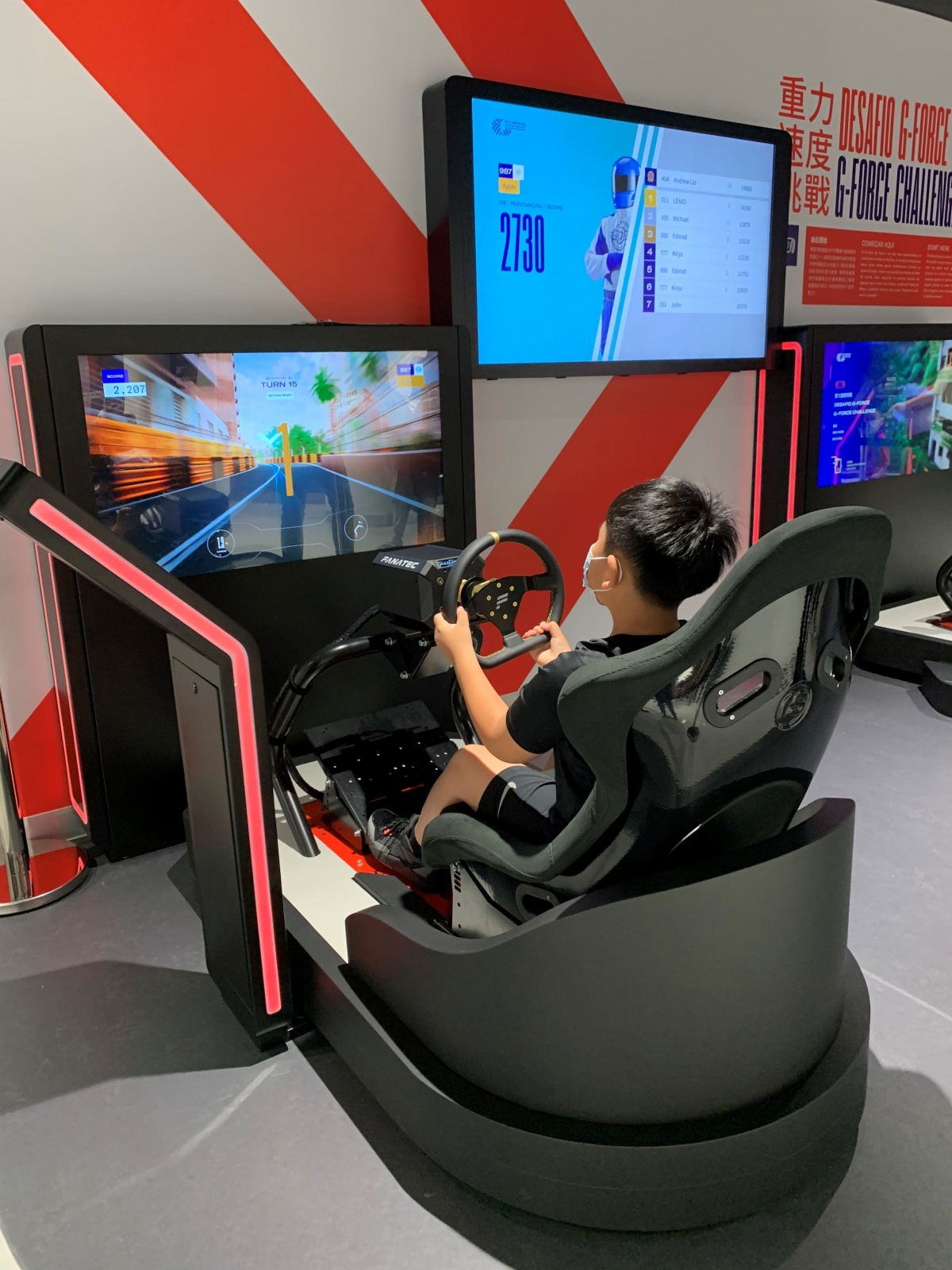 The recently renovated Macau Grand Prix Museum, which reopened in April 2021, is a must-visit for racing lovers. Not only will you appreciate the updated surroundings, state-of-the-art theatre, surround sound and eco-friendly efforts (the museum installed nearly 450 solar panels) but there's also a host of new interactive experiences that put you behind the steering wheel. 
Try your hand at driving a virtual Formula car along the Guia circuit or ride a bike next to a racer for another perspective. You'll also learn how to change a tire under pressure, feel what it's like to be in the paddocks (where cars park before races), and see an array of real racing motorcycles and cars (including Hamilton's Formula 3 racer) up close.
3. Join a 'Little Racers' workshop 
Every weekend until the end of November, the Macau Grand Prix Museum is hosting free "Little Racers DIY" workshops for parents and children (between 4 and 14 years old). To book a workshop, simply click on the link and get ready for racing-themed artsy crafts like painting, clay and mosaics. 
4. Catch a new Grand Prix documentary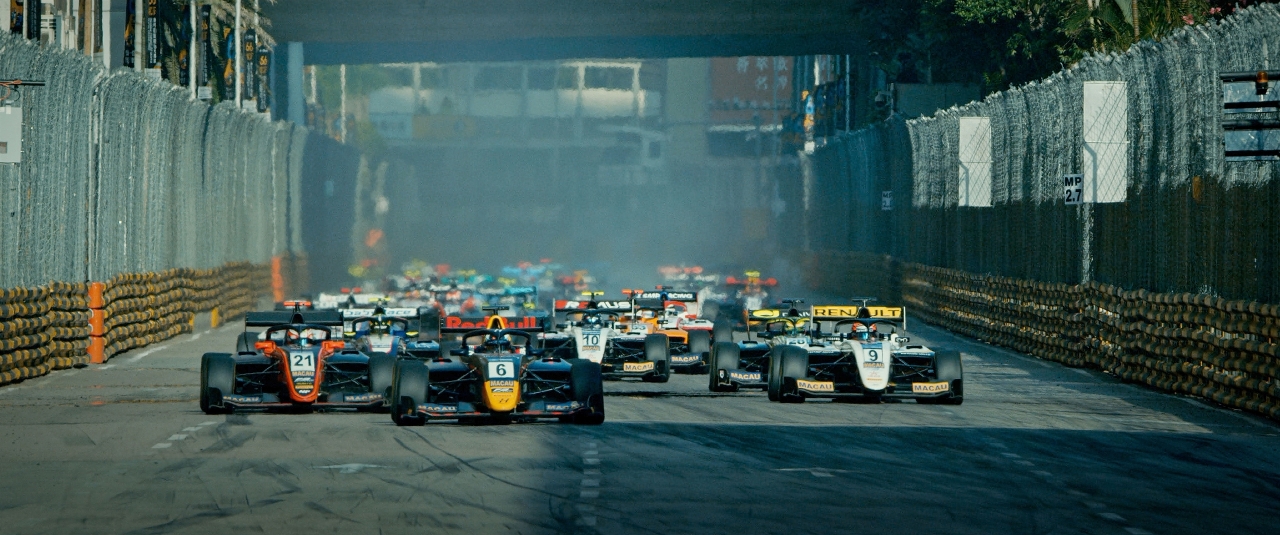 As the title suggests, "The Legend of the Macau Grand Prix" zips behind the scenes of past races, driving with the stars of the racing world into exhilarating atmospheres, tight competitions and emotional finish lines. Having debuted at the Macau Grand Prix Museum on 5 August, the film was nominated for the "Best Event Film" at the International Motor Film Awards 2021. 
Purchase a museum entry pass to watch the film, which was produced by the Macao Government Tourism Office and directed by industry veteran Sérgio Basto Perez, on a state-of-the-art 4K projection screen every day of the week except Tuesdays. Showing times: Monday, Wednesday, Friday at 12 pm and 4 pm; Saturday and Sunday at 11 am, 12 pm 4 pm and 5 pm. 
5. Wine and dine with a view at Artyzen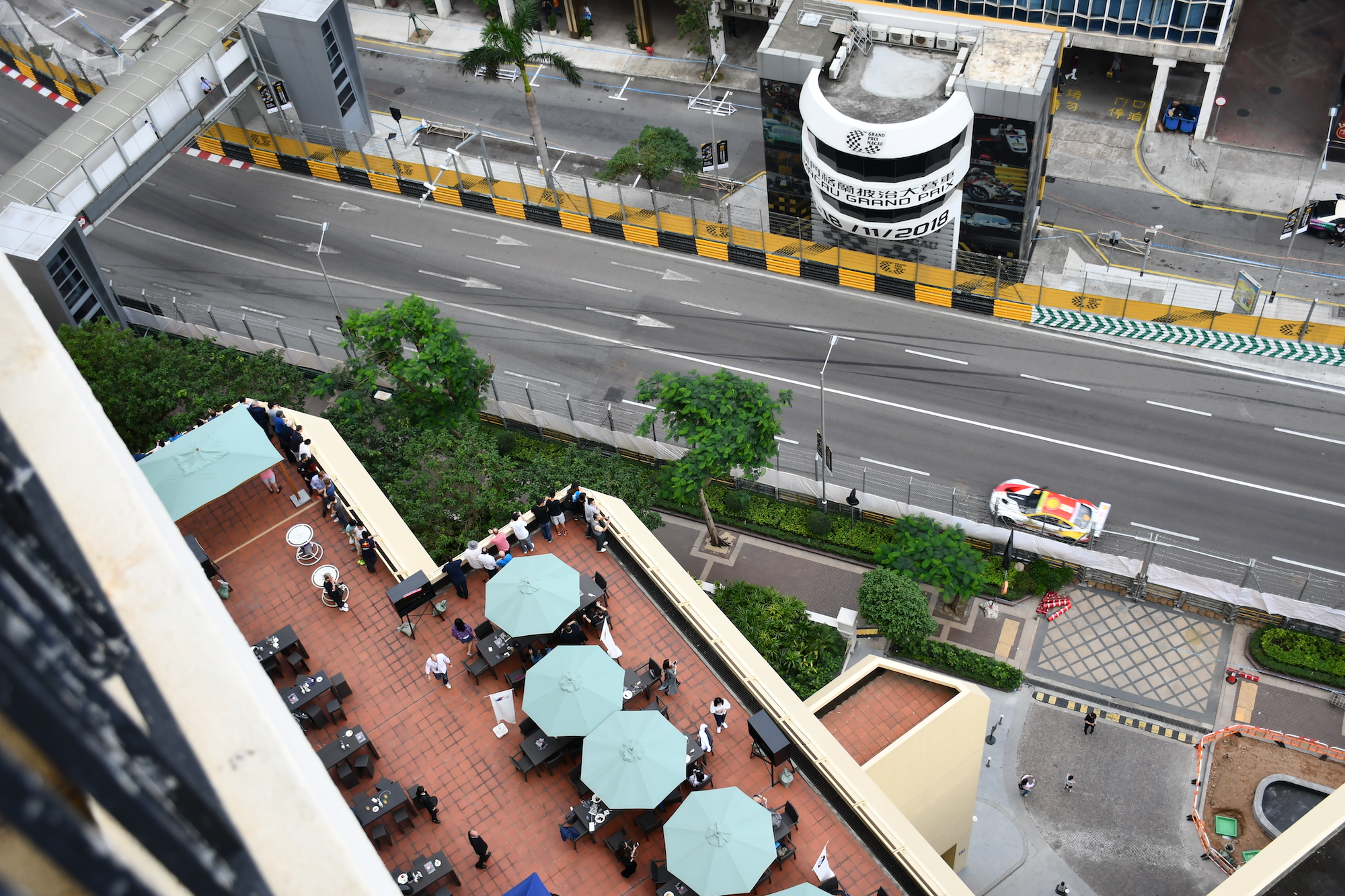 It's hard to compete with the "Mandarin bend" – a straight lane where drivers travel through the top speed of 165 mph. And that's exactly what you'll overlook while enjoying an all-day BBQ buffet at the Artyzen Grand Lapa Macau's Friendship Terrace this weekend. The hotel is hosting several seatings – all with delicious buffets to sate cravings for chorizo, cheese, steak, ice cream, bubbly, beer and more. The exclusive terrace opens just once a year to celebrate the Grand Prix and afford diners spectacular front-row seats to the action alongside a live feed on a big screen. Keen to stay the night? Book a 17th-floor staycation package for views of the track and a BBQ buffet. 
6. Join the annual photography competition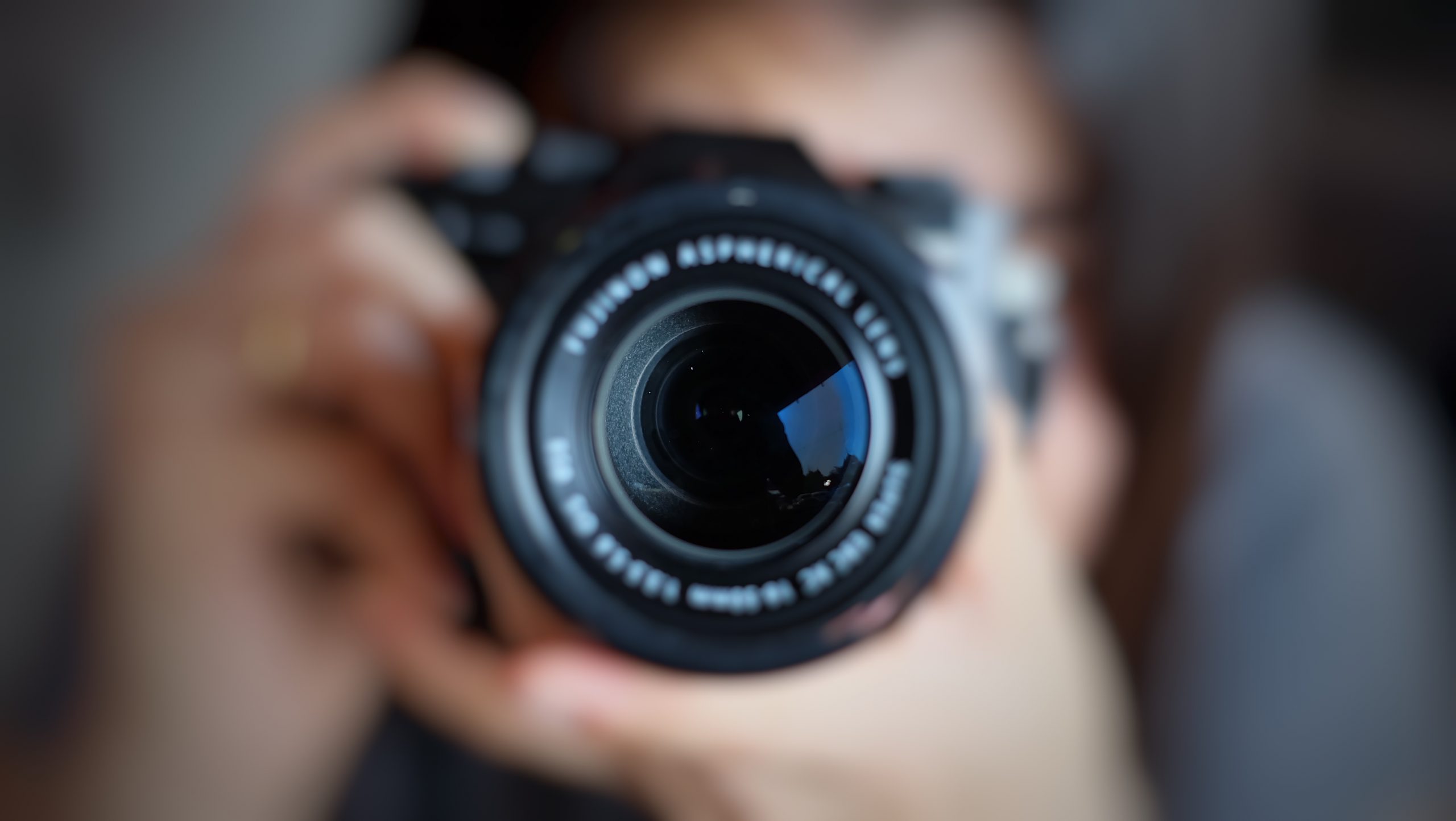 If you have a penchant for photography, don't miss your window to join the 68th Macau Grand Prix Photography Competition for a chance to win anywhere from MOP 1,000 to 8,000. To take part, hit the streets to capture white-knuckle Grand Prix action, the energising atmosphere and elated fans, then submit your best prints at the Sports Bureau or the Photographic Society of Macao. Entry details here.