Zhang first mainlander to win Guia Race after Huff gets punished for 'avoidable collision'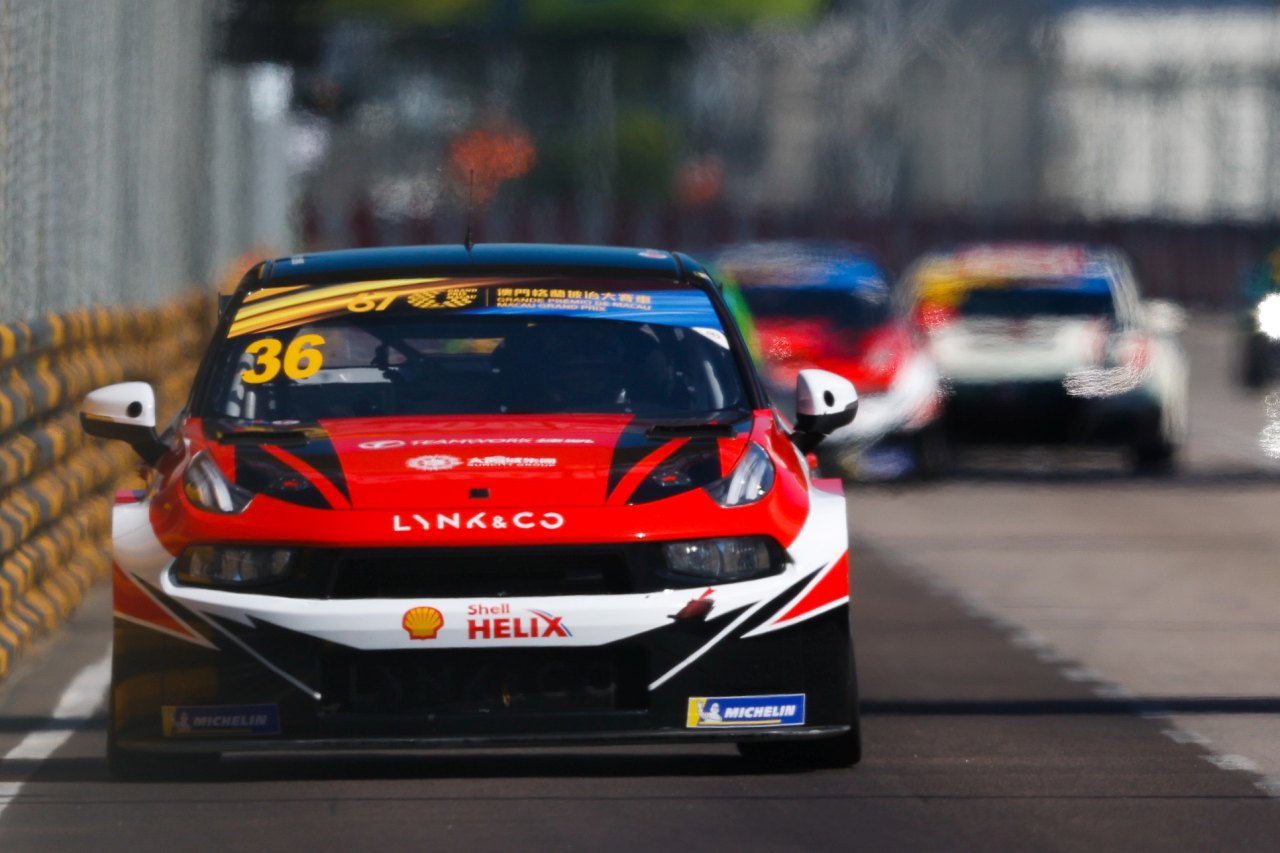 Jason Zhang Zhiqiang made history on Sunday as the first mainland Chinese driver to win the Macau Guia Race, following a post-race penalty for on-the-road winner Rob Huff.
Britain's Huff, who won Saturday's Qualification Race, was adjudged to have caused an avoidable collision with mainland Chinese driver Ma Qinghua while the pair fought for the lead, which led to Ma's retirement from the race.
Having beaten polesitter Huff off the line for the second day running, Ma came under intense pressure at the start of Lap 2 and had just started to move across to the inside line exiting the high-speed Mandarin Oriental kink when Huff, shaping for the outside, made slight contact with the left-rear corner of Ma's car. Ma speared off into the barrier on the inside, with the resulting impact sending the car into a sequence of pirouettes as it bounced back onto the racing line.
Huff led the rest of the race thereafter – first under a safety car, then a red flag to allow for Ma's car to be recovered and the barrier to be put back in place, and finally on the subsequent restart before a second red flag was shown on Lap 7 for another incident at Mandarin. Confirmation followed soon after that the race would not resume, and Huff was initially declared the winner – only for the stewards to uphold a protest lodged by Shell Teamwork Lynk & Co Motorsport outfit of Ma and Zhang over the Lap 2 clash.
Huff was issued with a drive-through penalty, converted to a 30-second penalty, for causing the collision, which dropped him to 23rd in the final classification and denied him what would have been a record 10th Macao win.
Zhang, who put in a measured drive to runner-up spot on the road, nevertheless made his own bit of history.
With Andy Yan Cheuk-wai, who had finished third, also receiving a 30-second penalty for overtaking under yellow flags, Shell Teamwork ended up with a one-two finish as Sunny Wong Yat Shing was promoted to second place.
The revised podium was completed by Hong Kong driver Lo Sze-ho, who had been among the frontrunners throughout the race weekend, with local drivers Filipe de Souza classified fourth and Eurico de Jesus sixth. Mainland driver Zhang Zhendong finished fifth. Local driver Rodolfo Ávila made up an astounding 22 positions following his retirement from Saturday's Qualification Race to end up seventh.
The accident-riddled race was suspended after just six of its 12 laps.
(The Macau Post Daily/Macao News)
Photo by Macau Grand Prix