Raffles at Galaxy Macau holds its soft opening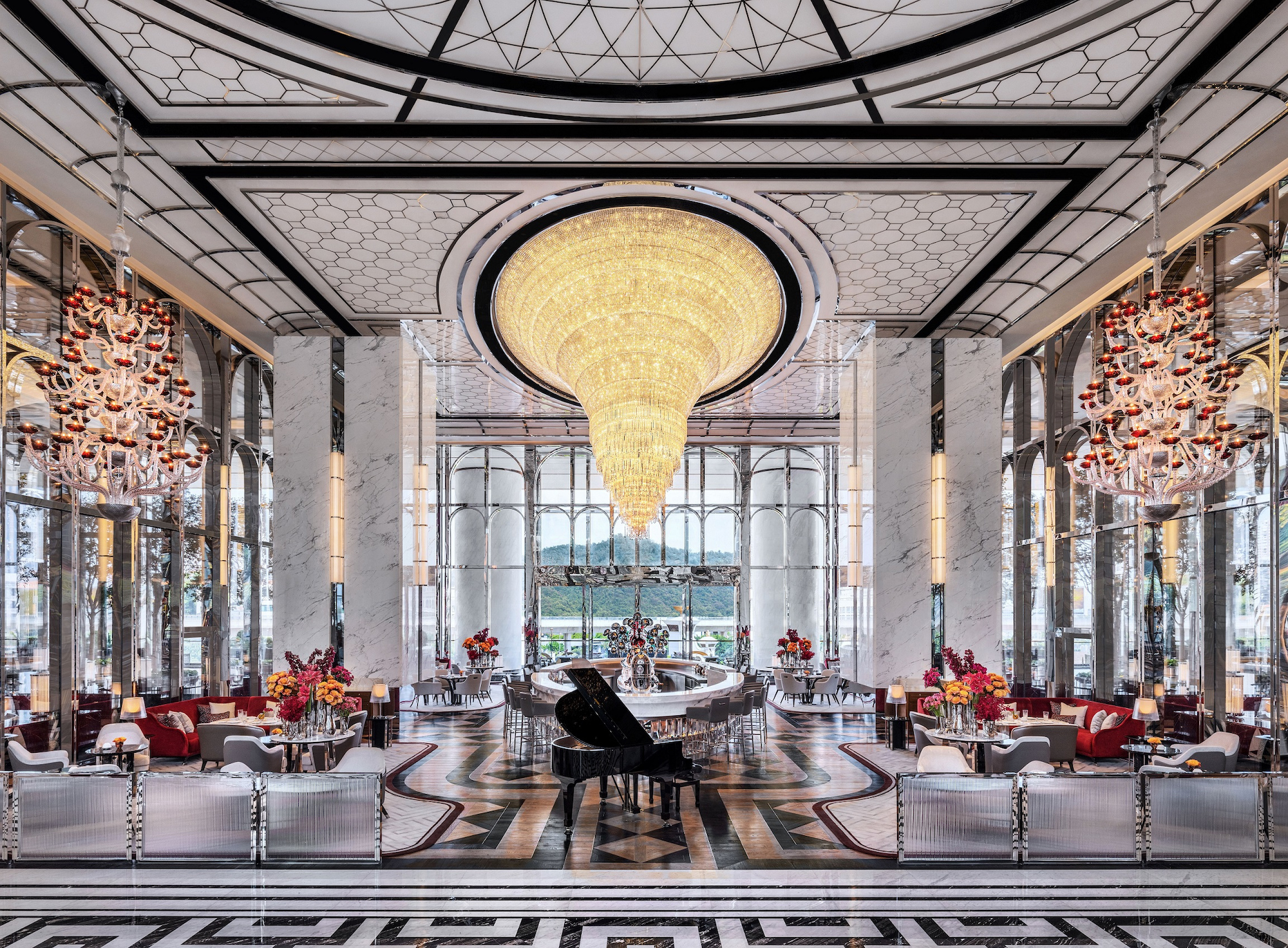 Raffles at Galaxy Macau had its soft opening today, becoming the seventh hotel brand to establish itself at Galaxy Macau and the 19th Raffles hotel in the world.
A full unveiling of the luxury hotel is expected later in the year, according to a press release from Galaxy, which claims the property  "sets new standards for sophisticated opulence." 
The 450-suite property has been "imagined as the residence of a fictional 14th-century Italian merchant with an extensive collection of unique artefacts from around the world," Galaxy says.
Guests can expect a lot of art, attentive butlers, Italian marble and hand-crafted crystal chandeliers. One of the latter – hanging above the lounge – is 15-metre-high and weighs a whopping 4,800 kg. At least some of the suites feature pool tables, an Instagram post reveals.
The hotel's lobby is meanwhile billed as a sustainable "art-filled garden sanctuary" landscaped with 90 trees and 50,000 shrubs, as well as seasonal flowers.
[See More: Here's a first look inside the Raffles hotel at Galaxy Macau]
All-day dining options, courtesy of French chef de cuisine Yorick Soh Chin Chiang, are being offered at the Raffles Lounge & Terrace, alongside traditional European-style afternoon tea. 
Nightly sundowners are poured at the Champagne and Oyster Bar. Eventually, the hotel will include a Japanese restaurant helmed by Masaaki Miyakawa – one of only five Michelin three-star chefs in Japan – as well as an "unexpected and modern take" on the iconic Long Bar at Raffles' Singapore flagship.
Naturally, Singapore Slings will be served. This fruity, gin-based cocktail classic was invented by a Raffles bartender in the early 20th century. A new Macao Sling – created by Asia's 50 Best Bars legend Antonio Lai – will be on offer after the hotel's grand opening. 
"Marking the latest chapter in the brand's storied 136-year history, Raffles at Galaxy Macau takes the guest experience to unprecedented heights," Galaxy said. 
Raffles was founded in Singapore, in 1887, and named for the British statesman Sir Thomas Stamford Raffles. The brand has been managed by Accor since 2015.