Macao driver Charles Leong wins F4 race at the 68th Macau Grand Prix
Macao driver Charles Leong wins F4 race at the 68th Macau Grand Prix

Link copied
Twenty-year-old wins the MGP for the second time in his career, bringing a weekend of racing thrills to a triumphant conclusion for the city.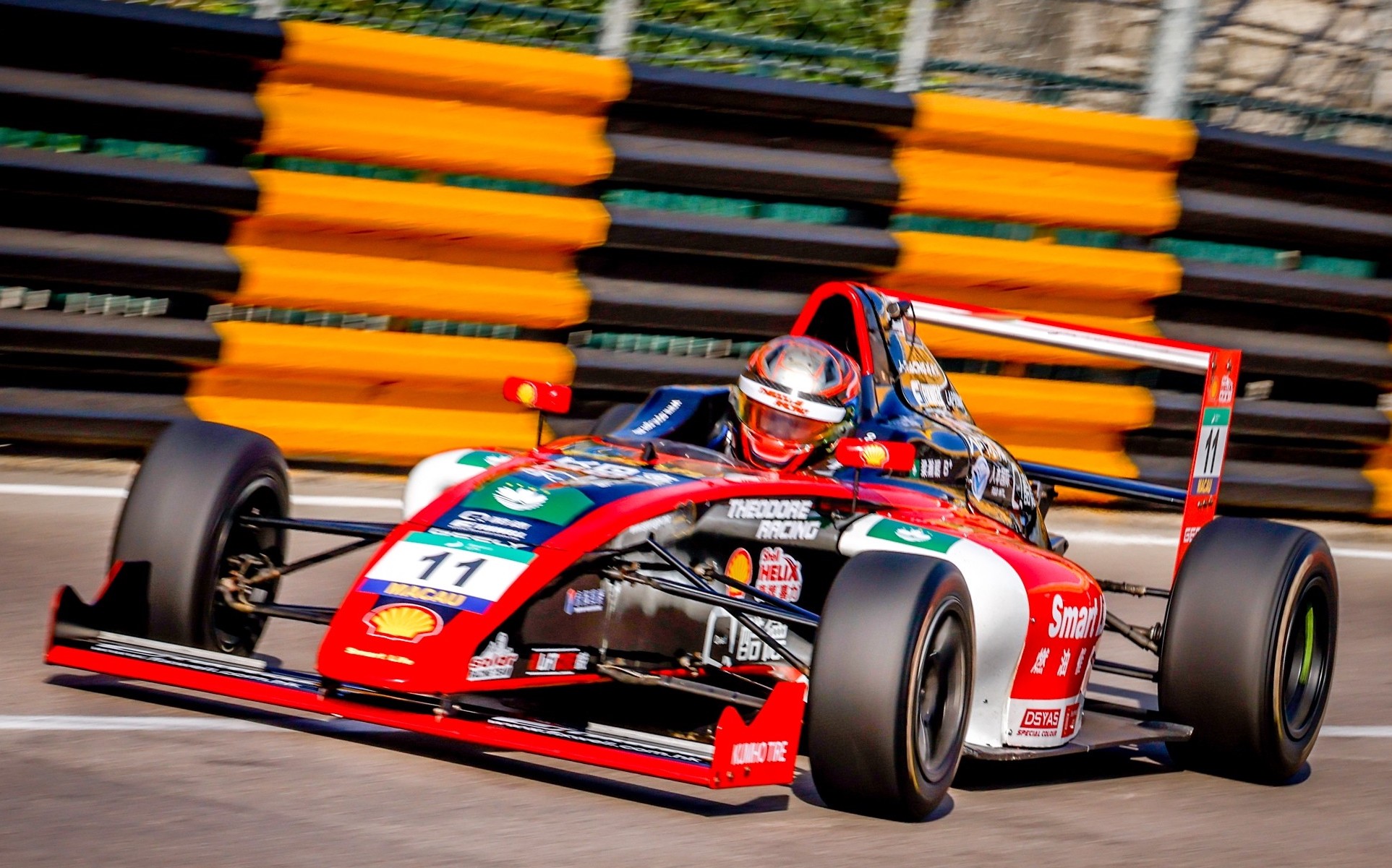 For the second consecutive year Macao racing wunderkind Charles Leong Hon Chio, from Theodore Smart Life Racing, beat Andy Chang Wing Chung to win the 2021 SJM Formula 4 at the 68th Macau Grand Prix (MGP).
Leong, who is just 20, is the most recent Macao driver to win the MGP following the victory of Andre Couto in Formula 3 in 2000.
Leong completed all 12 laps of the circuit in 00:30:11.640.
"I am very happy. It was a perfect race. I want to show again that I have the ability and the talent to win and go up in my career," said a triumphant Leong after the race.
The Macao driver said that "due to the pandemic situation it was very difficult to have races in mainland China and to train for the Macau Grand Prix." 
In October, in Zhuhai, Charles Leong won the F4 opening race of the Chinese Championship calendar. 
Andy Chang Wing Chung, who is also from Macao, took second place in the race while mainland China driver Li Si Cheng came in third. 
Sixteen drivers pitted their wits and skill against each other in the F4 race, the main event of the 68th Macau Grand Prix. 
Due to the pandemic situation, the organisers cancelled the Formula 3 and Motorcycle races, similar to 2020, because foreigners are not allowed to enter Macao due to Covid-19 travel restrictions. 
Only drivers from Macao, mainland China, Hong Kong and Taiwan took part in the 68th Macau Grand Prix.
In other MGP races, Chinese driver Jason Zhang Zhi Qiang, in a Lynk & Co 03, repeated his 2020 victory to win the Macau Guia Race.
Hong Kong Canadian-born driver Darryl O'Young, in a Mercedes AMG, won the Sands China Macau GT Cup.
Macao's Célio Alves Dias, in a Cooper S, won the shortened Melco Macau Touring Car Cup at Circuito da Guia. 
Chien Shang Chang, from Taiwan, won the MGM Greater Bay Area GT Cup in a Harmony Racing BMW M4 GT4.