Liang Jingkun emerges victorious on first day of World Table Tennis (WTT) Champions Macao
Liang Jingkun emerges victorious on first day of World Table Tennis (WTT) Champions Macao

Link copied
Mainland China shines at tournament, with Ma Long eliminating Yukiya Uda of Japan and Wang Chuqin dispatching Brazilian ace Hugo Calderano.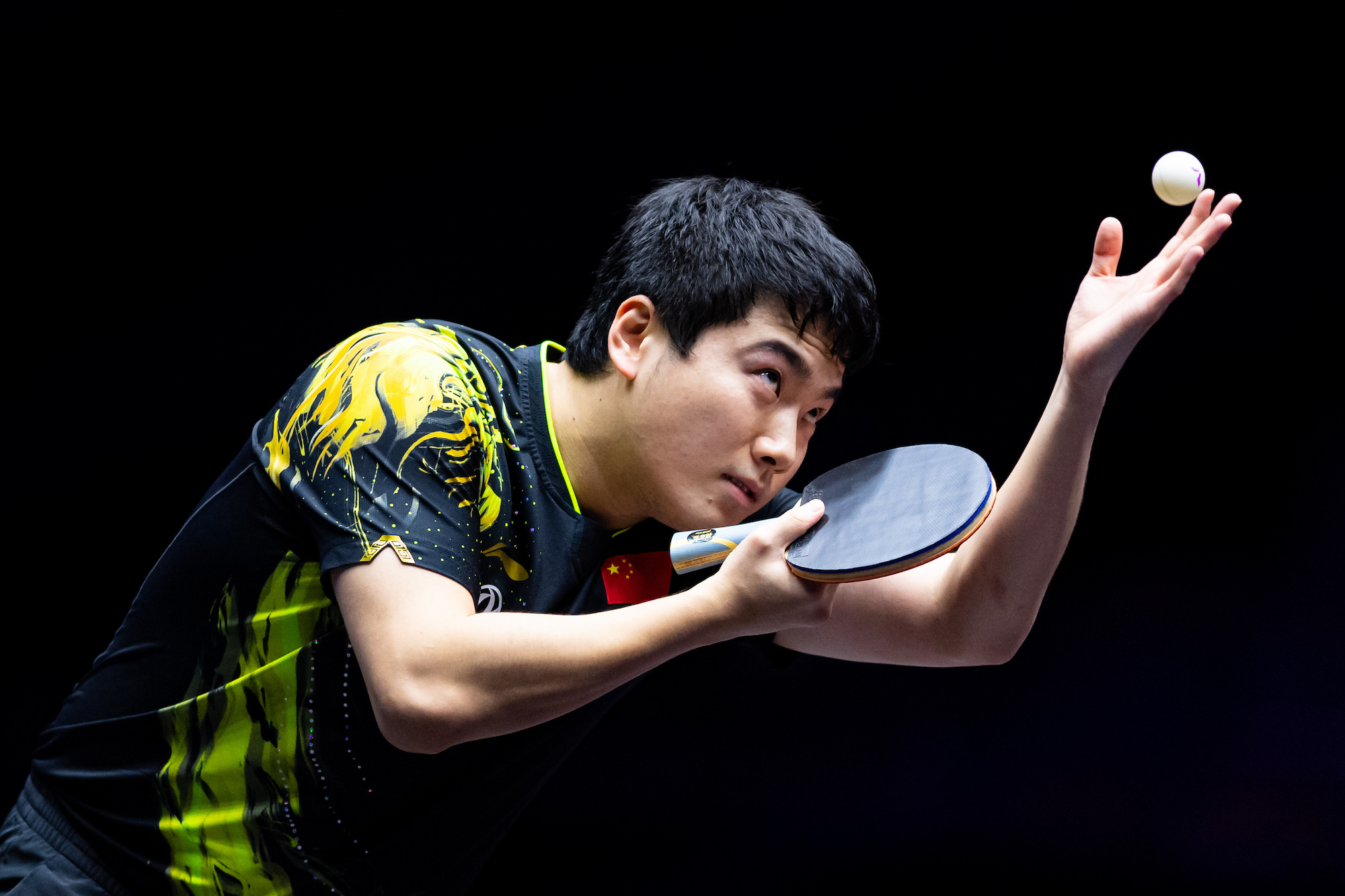 An exciting day of table tennis ended with Liang Jingkun emerging victorious from a duel against Lin Gaoyuan through full games, joining compatriots Ma Long and Wang Chuqin in the last 16 of the men's singles at the World Table Tennis (WTT) Champions Macao at the Tap Seac Multisport Pavilion yesterday.
It was a closely-fought match between the Chinese duo, as they shared the spoils in the first four games before world No 3 Liang took the deciding game 11-2.
"We are almost at the same level. Probably I executed better at one stage, and I built my leading position early in the deciding game, which gave me a lot of confidence in hitting the ball," Liang said.
Ma Long overcame a tight second game to eliminate Yukiya Uda of Japan 3-1, while Wang Chuqin reached the second round after dispatching Brazilian ace Hugo Calderano in straight games.
"We had two tight games separated by a gap of two points. As a young player, Uda has showcased his strong competitiveness," Ma commented.
Germany's Qiu Dang registered a straight-game victory over Sathiyan Gnanasekaran, taking his revenge on the Indian who had won their previous meeting in the group matches of the World Team Championships.
Ma and Qiu will face off in the second round following their recent encounter in the team worlds final, where Ma came out winning 3-1 and China lifted the Swaythling Cup for the 10th straight time after beating Germany 3-0.
"That was not an easy match [at the team worlds]. He is expected to make some adjustments this time, so hopefully, I can make full preparations for any difficulty and go all out," said Ma, who has achieved a Grand Slam-winning feat in his career.
On the women's side, China's Wang Yidi eased past 14-year-old Hana Goda of Egypt 3-0, while Olympic champion Chen Meng also got ahead of Portugal's veteran Fu Yu in straight games.
"We have recently played against each other at the team worlds, so we made more specific preparations for this match. Playing in a different venue, I didn't handle very well at the start, but got better after the first game," Chen noted.
Chen Xingtong sailed past Adriana Díaz of Puerto Rico 3-0, rounding out Chinese women's players' perfect winning record on the first day.
The tournament continues today, with top-rated players Fan Zhendong and Sun Yingsha poised for their debuts at the tournament, The Macau Post Daily reported.