69th Macau Grand Prix gets on the road with auto show
69th Macau Grand Prix gets on the road with auto show

Link copied
This year's races – prominently sponsored by city's gaming operators – run from Thursday to Sunday; Covid-19 nixes F3 racing.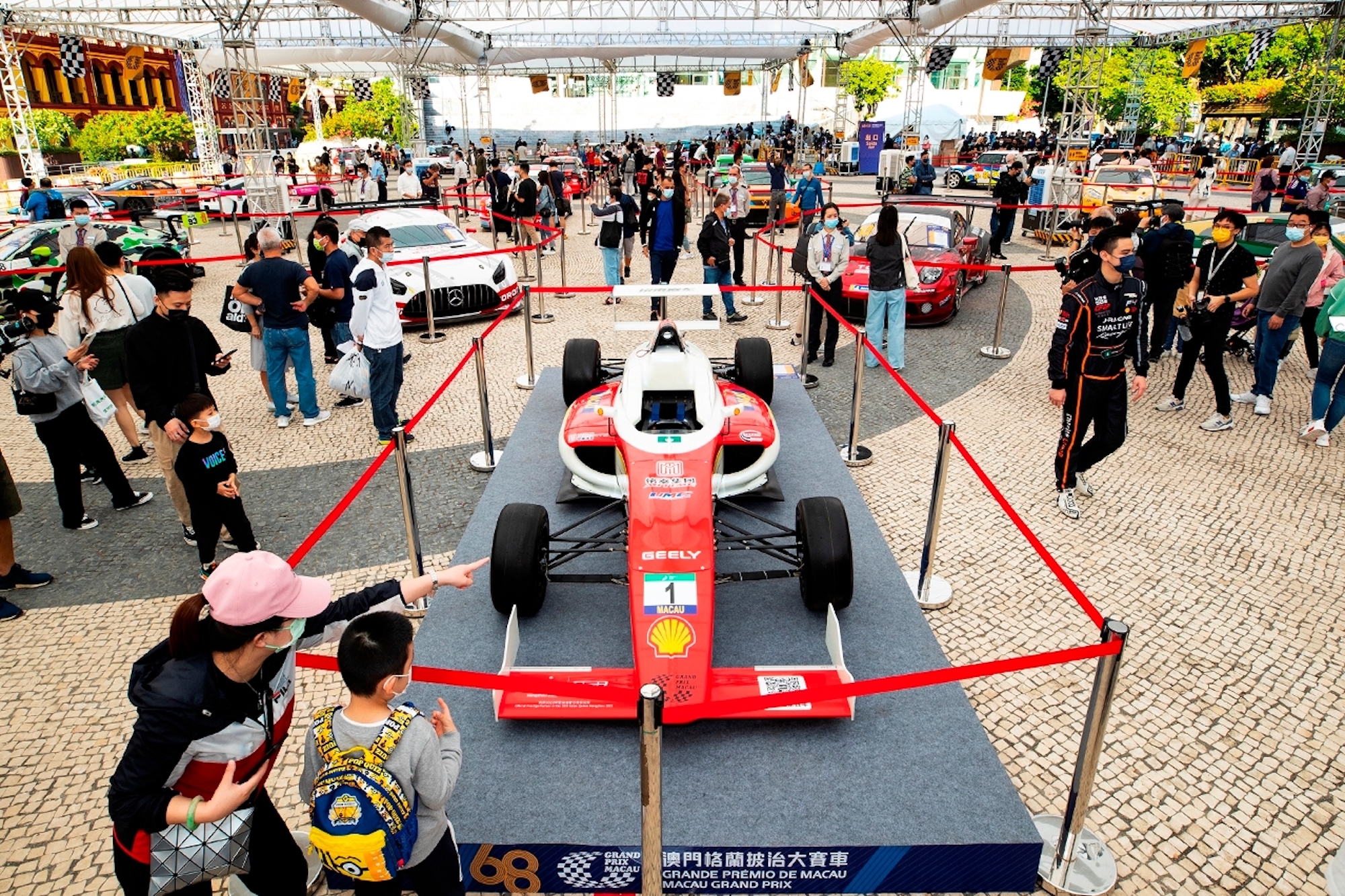 The 69th Macau Grand Prix (MGP) officially kicked off at the weekend with an auto show in Praça do Tap Seac.
The show featured Grand Prix race cars, motorcycles and official vehicles and was attended by racing drivers and riders.
As part of its outreach programmes, a MGP touring photo exhibition is being held in Macao's schools to teach students about the Grand Prix. The organising committee is cooperating with the Education and Youth Development Bureau and has invited students to watch the Grand Prix races.
Entries for the 69th Macau Grand Prix Photo Contest will be accepted from 21 November to 30 December.
Large screens will also be set up in Largo do Senado, Iao Hon Market Park, Rotunda de Carlos da Maia (Three Lamps), Taipa Carmo Fair, Praça da Amizade (Sintra Square), the sitting-out area next to Lok Yeong Fa Yuen Building and Praça do Tap Seac, for members of the public to watch the races
This year's Grand Prix runs from Thursday to Sunday. The race programmes comprise the Sands China Formula 4 Macau Grand Prix, Galaxy Entertainment Macau GT Cup, Wynn Macau Guia Race, the 54th Macau Motorcycle Grand Prix, MGM Macau Touring Car Cup, Melco Greater Bay Area GT Cup and SJM Macau Roadsport Challenge.
Once again, due to Covid-19 measures, there will be no F3 races.