Rutter dominates for eighth win the 2012 Motorcycle Macau GP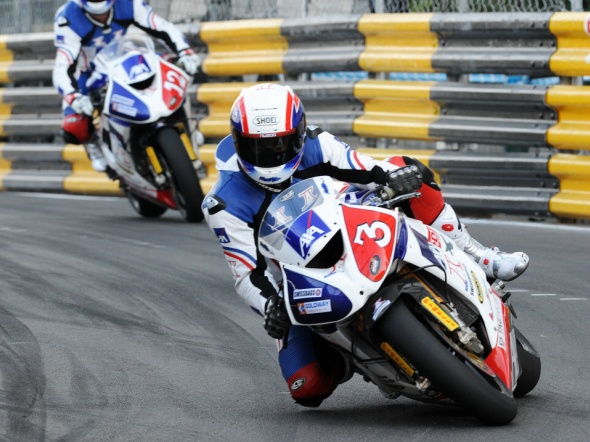 British rider Michael Rutter in a Honda 1000 dominated this year's late running of the 46th Motorcycle Grand Prix, leading from the first lap to the tenth and making a eight wins record-breaking in the Chinese Special Administrative Region of Macau.
Due to poor weather the race was held over from Saturday to Sunday afternoon.
Briton Martin JESSOPP in a Ducati 1200 was second and Simon Andrews in a BMW 1000 also from Great Britain took the 3th place.
Michael Rutter won the 2.5 km race in 28:48:918. (macaunews)