Worker dies in sewage interception project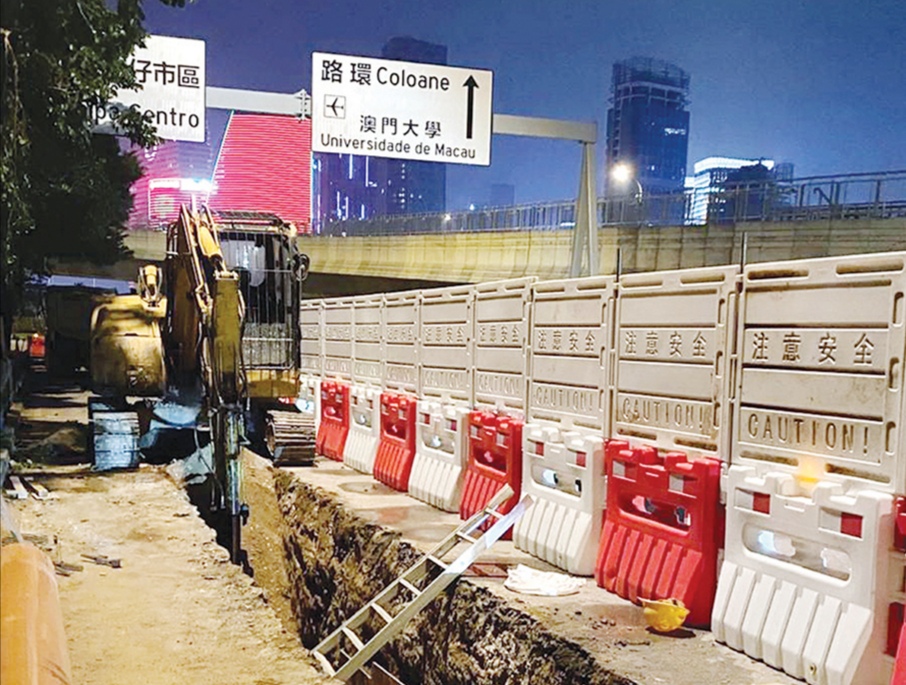 A non-resident worker died in a work accident on Tuesday in a sewage interception project in north-western Taipa, the authorities have announced.
The project is the construction of a 262-metre-long sewer that will intercept the wastewater that is generated by a residential estate in the neighbourhood and currently still discharged untreated into the sea. Once completed, the interceptor sewer will divert the wastewater into the city's sewerage system, with the aim of resolving the issue of polluted coastal waters.
The male victim was covered by falling soil and rocks when he was working in a 2.5-metre-deep hole on the project site on Tuesday afternoon, after which he was rushed to the public Conde de São Januário Hospital Centre where he was pronounced dead later that day after emergency treatment failed to save his life.
The authorities have ordered the contractor to suspend the project and submit a report on the findings of an investigation into the fatal accident. The authorities also pledged to hold the contractor accountable if found to be responsible for the incident.
The accident happened near the Light Rail Transit (LRT) station near Ocean Gardens – officially known as Ocean Station.
According to the Fire Services Bureau (CB), the worker was covered by rocks and soil when firefighters arrived at the scene at Avenida dos Jogos da Ásia Oriental. After rescuing the worker, the firefighters were unable to detect the victim's heartbeat, and he was not breathing. A number of medical workers from the public hospital were also deployed to the scene to give basic treatment to the worker.
A Judiciary Police (PJ) statement on Tuesday identified the victim as a 50-year-old non-resident worker from the mainland surname Liang.
According to the PJ statement, the victim was laying pipes with his workmates at the site when the accident happened at 4:40 pm on Tuesday.
According to the PJ statement, the victim was working 2.5 metres underneath the road surface where he was shoring the two sides with wooden boards. Suddenly, soil and rocks fell from one side and covered the victim, after which his fellow workers called the emergency service.
The Municipal Affairs Bureau (IAM), which is carrying out the project, said in a statement on Tuesday night that it has ordered the contractor to suspend the project. The bureau ordered the contractor to launch an investigation into the accident and submit an investigative report soon.
(The Macau Post Daily/Macao News)
Photo by The Macau Post Daily/Iong Tat Choi