University of Macau communications students showcase graduate projects
University of Macau communications students showcase graduate projects

Link copied
Week-long event celebrates students' work with a variety of exhibitions, workshops and live performances.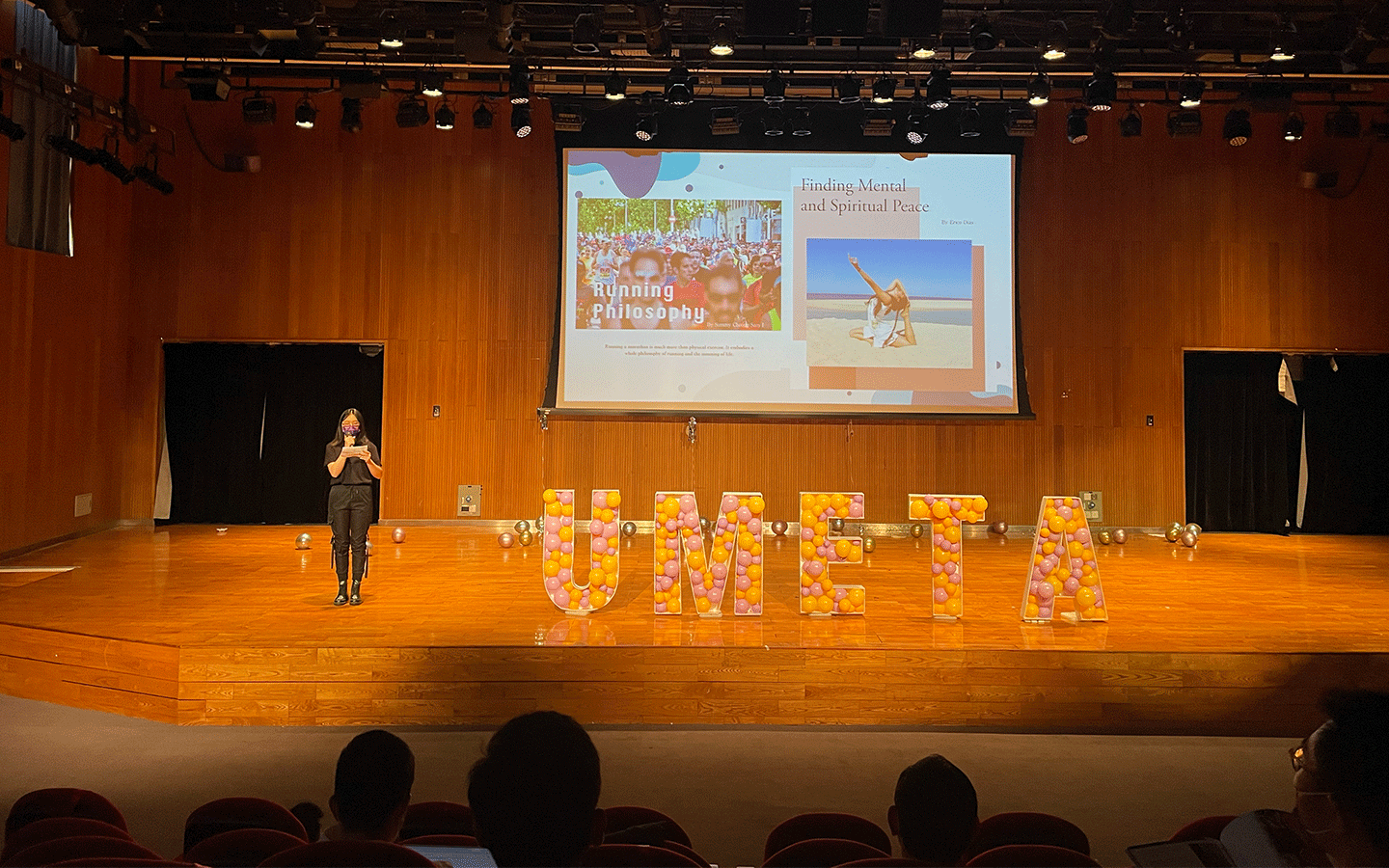 Upcoming graduate students from the University of Macau's Communication Department are exhibiting their work as part of the faculty's annual COMMFEST event.
This year's theme is UMeta, referencing the metaverse, a technology development which has been making headlines and attracting public interest over the past year. 
A variety of academic seminars, art exhibitions and debate forums will be held on the subject with the aim of exposing attendants to the world of the metaverse.
The event was put together entirely by students, from administrative planning to execution, giving them a platform to put the skills they have learnt into practice. 
Journalism and Mass Communication students also launched their magazine titled Eudeomonia which centres on the topic of health and wellness. 
Meanwhile, Creative Media students will premiere their graduate films on Thursday (28 April) themed around the idea of building worlds. 
"The great thing about this class is you have people coming from mainland China, the African diaspora, Lusophone countries and locals from Macao. That diversity of perspectives all come together and build worlds to fit those points of view," said Benjamin Hodges, an associate professor at the department. 
COMMFEST will culminate on Friday (29 April) with a live music festival featuring local bands Scamper, FIDA, among others.