Prolific Macao composer Doming Lam dies aged 96
Prolific Macao composer Doming Lam dies aged 96

Link copied
An accomplished violinist, Lam made a huge contribution to Macao's music scene, and continued to compose right up to his final days.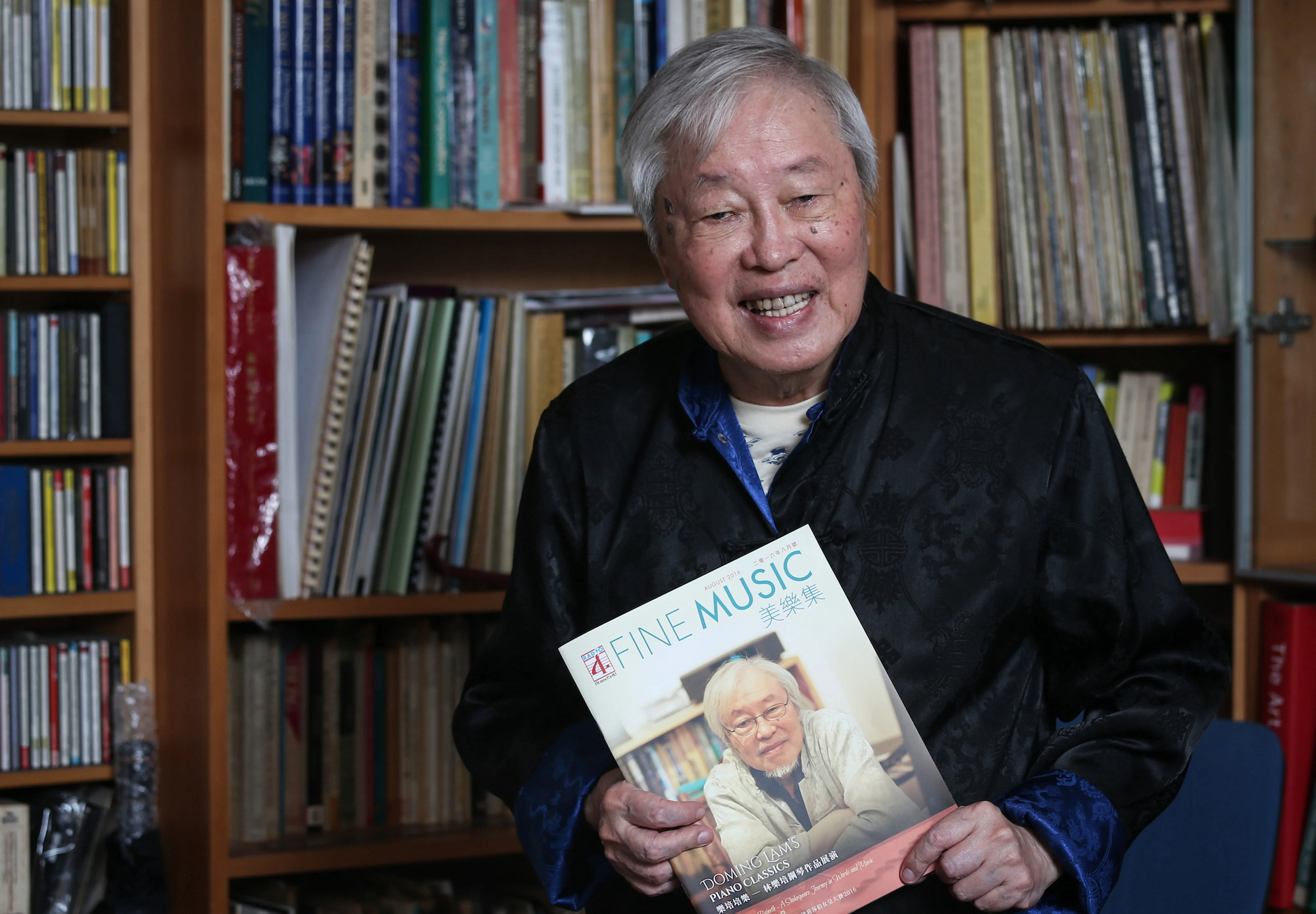 Prolific Macao composer Doming Lam, who served as the music director of the Macao Chamber Orchestra, died on Wednesday. He was 96.
Lam's family said that he had committed himself to modernising Chinese music, adding that his motto was "search for roots in tradition, find ways in the avant-garde". He was also one of the few Chinese music composers who appeared in the classical music encyclopaedia Grove Dictionary of Music and Musicians.
Lam was born in Macao in 1926 into a family of 21 children. After moving to Hong Kong, Lam, also a violinist, helped found the Sino-British Orchestra, which was later renamed the Hong Kong Philharmonic Orchestra.
During his career, he composed classics such as Autumn Execution and The Insect World, which was performed in 2002 by the Hong Kong Chinese Orchestra at the Goldener Saal in Vienna.
After he studied film music at the University of Southern California, Lam returned to Hong Kong and worked as a producer for cultural and entertainment programmes on Rediffusion Television (which went on to become ATV) and Hong Kong public broadcaster RTHK.
Various Hong Kong and Macao music groups, including Macao choir Coro Perosi and the Macao Youth Symphony Orchestra, held a series of concerts to celebrate Lam's 90th birthday in 2016.
Lam served as the music director of the Macao Chamber Orchestra (now called Macao Orchestra) between 1983 to 1989, and he was awarded by the Cultural Affairs Bureau the Cultural Merit Medal in 1998.
At 1999 Culture Day, Lam was named one of the five Asian composing masters by the music circle in Tokyo. Lam was the first Macao-born composer to be included in the prestigious Grove Dictionary of Music and Musicians. He was named Honorary Member of the International Society for Contemporary Music at its World Music Days in Hong Kong in 2007.
In his final years, Lam enjoyed spending time with his grandchildren but still devoted himself to composing, The Macau Post Daily reported.
One of his last compositions, Calm, was chamber music for a Chinese ensemble; its clean musical lines conveyed a sense of peace and being at ease, which aptly reflect Lam's ethos. Summing up his life and work, he said. 
"Nothing should bother one's mind. One is not affected by gain or loss. When faced with the external world, one always stays rational, grounded, and merciful. This is the natural state of mind."