Observatory expects more 'poor air quality' days with new AQI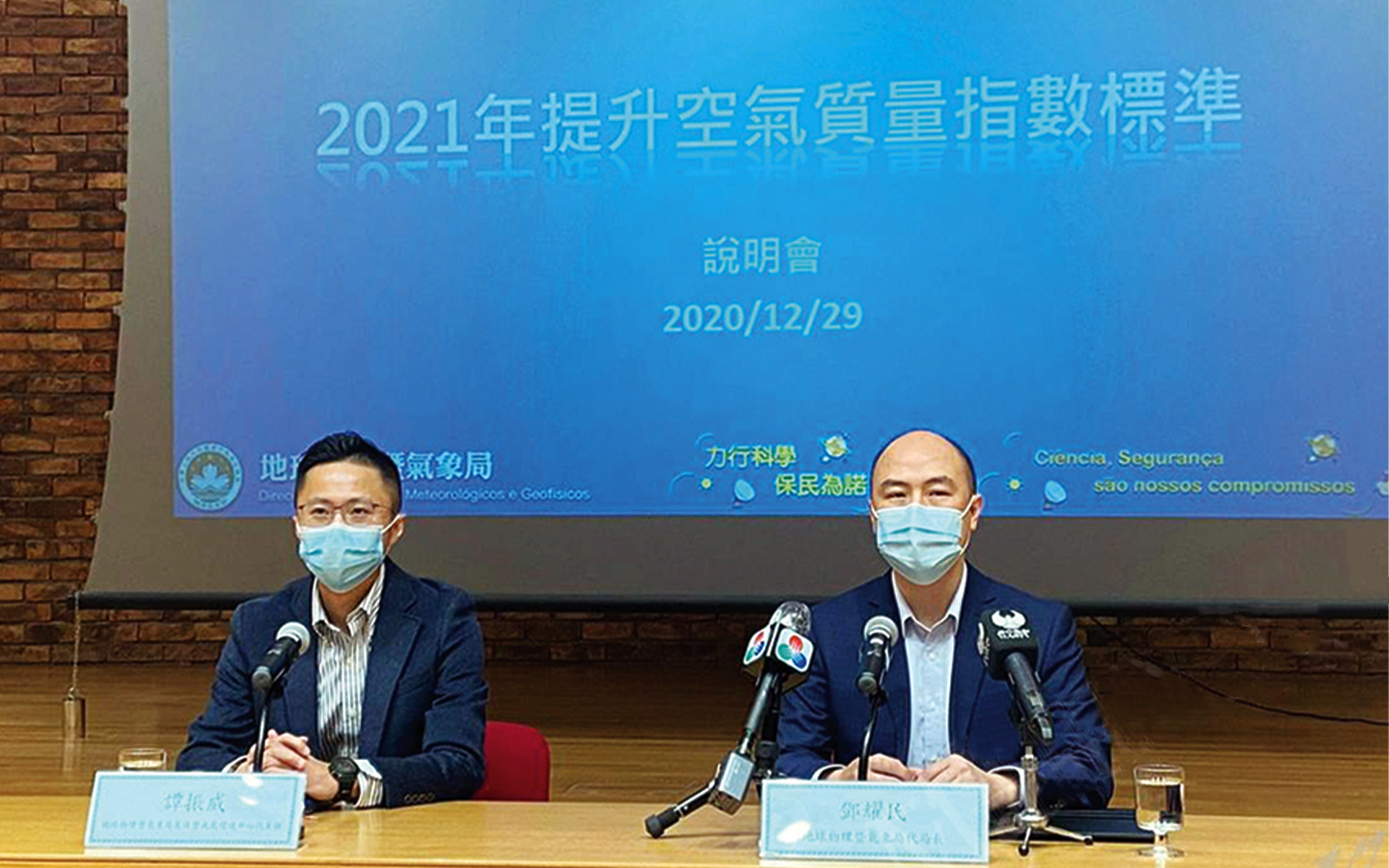 The Macao Meteorological and Geophysical Bureau (SMG) expects more "poor air quality" days next year as the bureau will be using a stricter Air Quality Index (AQI) measurement, SMG Acting Director Tang Iu Man said on Tuesday during a press conference at the observatory in Taipa.
According to a statement handed out during the press conference, aiming to ensure residents' health, the bureau has decided to use a stricter AQI measurement from January 1. The statement said that there will be stricter measures on air quality values and the amount of pollutants in the air. The statement also said that there will be alerts and reminders for the general public so that people who have health issues related to air pollution can be more aware of the potential threat.
Tang noted that the new measurement will match the World Health Organisation's (WHO) Air Quality Guidelines' (AQG) interim target 2 (IT-2) level, pointing out that the "good" air quality level will be the same as WHO AQG's strictest suggestion.
Tang said that as the index has a stricter approach, more "poor" air quality days are expected, but he insisted that wouldn't mean that the city's air quality has become worse. He added that it was a way to protect and alert residents with health issues to be more prepared on days that air pollutants are high.
Tang noted that from January to October, Macao recorded seven days of "poor air quality", adding that when the new measurement values are used, there will be a 20 per cent increase in "poor air quality" days. He also gave an example, saying that from 2017 to 2018 the weather station on Big Taipa Hill recorded 30 to 40 days of "poor air quality", and when the new measure is used there could be 40 to 50 days of "poor air quality". He stressed that it was just an estimate as it did not mean that next year would definitely have more "poor air quality" days.
The bureau's Climate and Atmospheric Environment Department Chief Tam Chan Vai told reporters that the new system will replace the bureau's "hourly" and "daily" index. He said that the bureau will prolong the air quality forecast from 19 to 31 hours and update the forecast four times a day in order to provide more accurate forecast data to the public.
Tam said that the new index presentation will be using different colours to represent the six levels of air quality.
Cold air mass approaching
Moreover, Tang also said that a cold air mass is approaching Macao and the temperature is forecast to drop under 10 degrees Celsius tonight. Tang said the bureau predicts that on New Year's Eve the temperature would drop to 6 degree or even lower, adding that the temperature would only gradually rise at the beginning of next week. Tang reminded residents to wear warmer layers and be prepared for the cold weather.
(The Macau Post Daily/Macao News)
Photo by TDM