More 80 Covid-19 infections and three dead in Hong Kong on Tuesday
More 80 Covid-19 infections and three dead in Hong Kong on Tuesday

Link copied
Hong Kong confirmed another 80 Covid-19 infections on Tuesday while three more elderly patients died.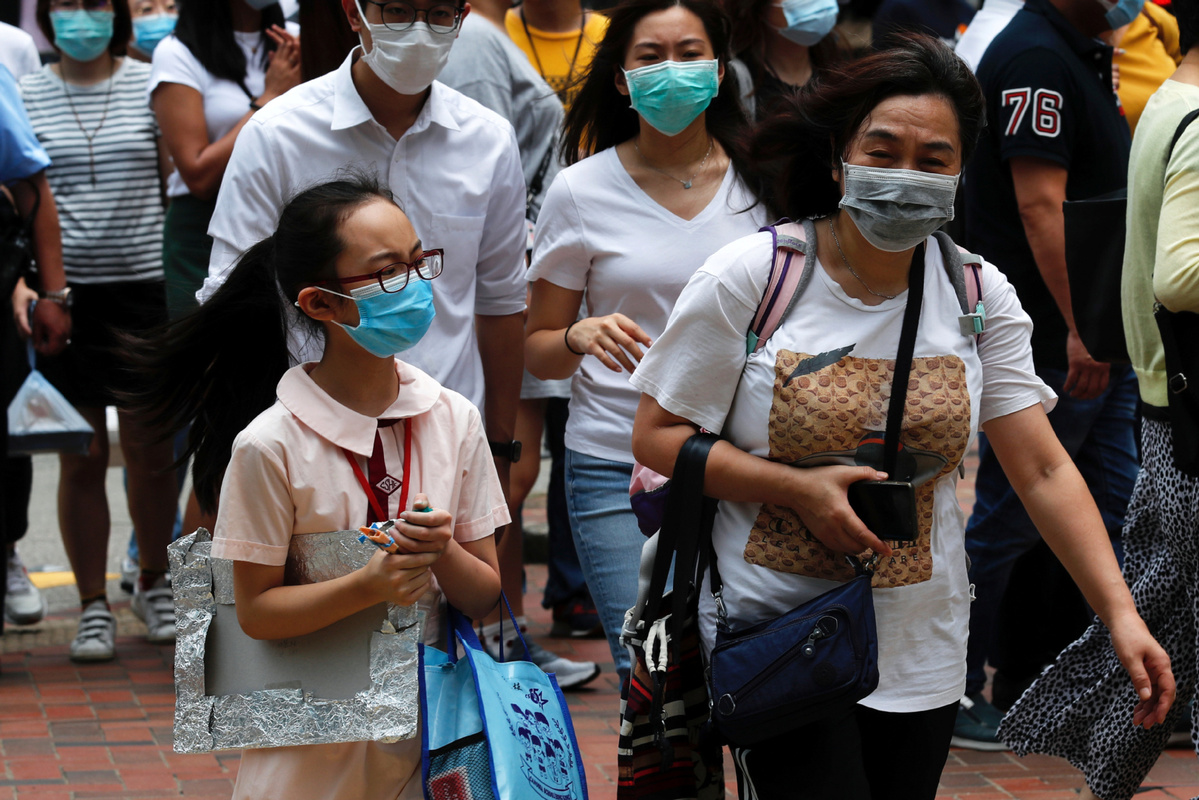 Hong Kong confirmed another 80 Covid-19 infections on Tuesday, breaking the trend of triple-digit infections for the second consecutive day, while three more elderly patients died.
All but five of the new cases were locally transmitted, including 32 without a known source, according to Dr Chuang Shuk-kwan, head of the Centre for Health Protection's communicable disease branch.
There were 50 preliminary positive cases, pending confirmation.
According to the South China Morning Post, the city's tally of confirmed infections stands at 3,669, with 41 deaths.
Chuang said the imported cases involved an arrival from Russia, two aircrew members, and two domestic workers from the Philippines who tested positive for the virus on the 12th day of their hotel quarantine.
The new fatalities came amid an announcement that social-distancing measures will be extended by another week.
The measures include a ban on gatherings of more than two people and mandatory mask-wearing in public places.
The ban on dine-in services at restaurants from 6 pm until 5 am will also continue, while 14 types of establishments – such as bars, gyms, and sports facilities – will remain closed.
Dr Leung Chi-chiu, chairman of the advisory committee on communicable diseases at the Hong Kong Medical Association, said the extension of social-distancing measures was necessary as there were no signs that the pandemic was under control.
"Seven days is not enough. The public may have to expect that authorities will not be able to relax their policies in the next few weeks," Leung told a radio show on Tuesday.
According to the Post, he said if the city could conduct 200,000 tests a day with the help of mainland experts, that would enable some patients to get their results quicker.
But he warned that if the tests were carried out randomly, it might not be cost effective and officials might have to do a lot of follow-up work for virus carriers who could no longer pass the disease to others.
Leung also said more equipment should be added to medical facilities at AsiaWorld-Expo, which currently serves as a community treatment facility, to ensure it could also handle patients who suffered moderately.
He said authorities should arrange for more isolation facilities to handle those who tested positive but only had low health risks, while using hotels or Chun Yeung Estate in Fo Tan for quarantining close contacts of the patients.