Made-in-Macao mangrove expo heads to Portugal
Made-in-Macao mangrove expo heads to Portugal

Link copied
Devised by USJ's Institute of Science and Environment, the expo showcases mangroves' role in helping preserve the environment.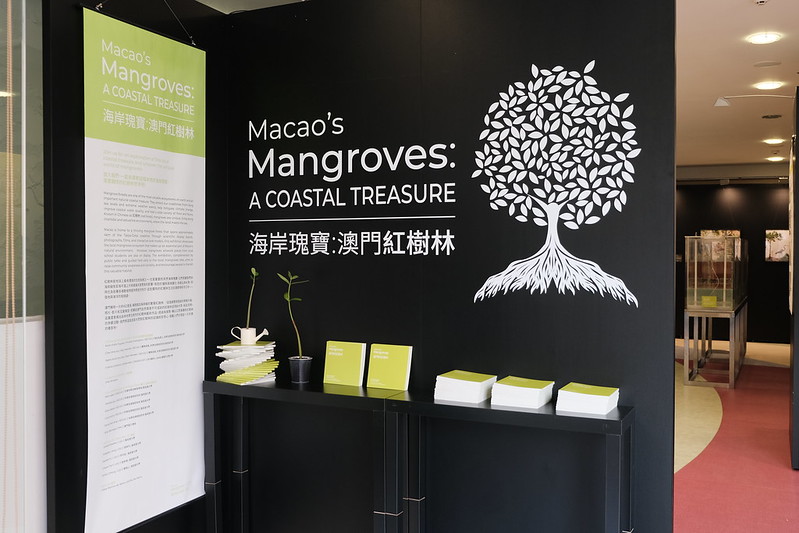 An interactive exhibition highlighting the importance of coastal mangroves which was put together in Macao is set to go on display in Portugal.
Devised by the Institute of Science and Environment (ISE) at the University of St. Joseph (USJ), the expo will be presented at Vila do Conde (Porto) from 22 March until 2 September.
"Mangroves: A Coastal Treasure" was put together by Professor Karen Tagulao, Programme Coordinator for the Bachelor of Environmental Sciences of ISE/USJ and will form part of the commemoration of the 15th anniversary of the Centre for Environmental Monitoring and Interpretation.
The exhibition is made up of scientific panels, photographs and films, which highlight the action of wetlands – and mangroves, in particular – in safeguarding the coastline in the face of phenomena such as pollution or rising sea levels.
Macao is home to a thriving mangrove forest that stretches for about four kilometres off the coast of Taipa-Cotai. 
According to the ISE, the expo promotes the message that mangroves are among the most valuable ecosystems on earth and an important coastal natural treasure. 
They protect coastal areas from sea-level rise and extreme weather events. They also help to mitigate climate change, improve water quality and harbour a wide variety of flora and fauna, in addition to their socio-economic and cultural relevance. Mangroves are considered transition environments between terrestrial and marine ecosystems, influenced by sea and rivers.
The ISE has been doing extensive work in the local community on environmental awareness and the protection of these aquatic habitats.
This exhibition particularly highlights the role of mangroves as nature-based solutions, stresses the ecosystem services they provide, and in particular emphasises their contribution to the mitigation of the effects of climate change, the purification of water pollution and the resilience of coastal cities.