IAM urges wet market vendors to cut fresh pork prices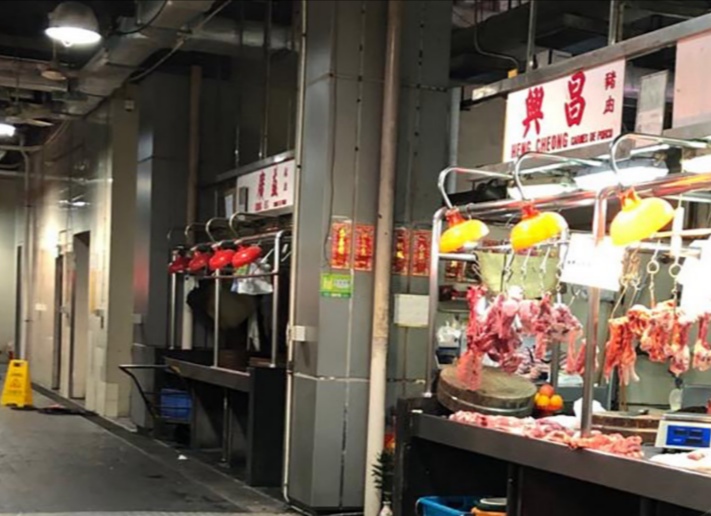 Municipal Affairs Bureau (IAM) President José Tavares said during a TDM radio morning phone-in programme on Monday that there were huge price differences of fresh pork throughout the city's nine wet markets, urging vendors to review whether they ought to cut prices to help the population get through these difficult times in the wake of the COVID-19 pandemic.
Tavares said that the wholesale price of imported live pigs for slaughter in Macau is 20 to 50 per cent lower than it is in Hong Kong, but the retail price is not lower than in Hong Kong.
All livestock for slaughter in Macau is imported from the Chinese mainland.
"There is quite a difference between the wholesale and retail prices," Tavares said, pointing out that the current pricing issue appears to have been caused by vendors who are reselling their batch to other vendors, opting not to open their own stalls.
Tavares added that as this has a big impact on the market, his bureau would beef up inspections and could revoke a vendor's licence if regulatory violations are found.
He also said that the government now would approve a wholesale price hike to increase competitiveness for purchasing live pigs, as a way to guarantee supply, urging retailers not to pass on the costs to the public when the wholesale price and supply have been increased.
In February, the government told wholesalers that they could not increase the price of pork to retailers, regardless of whether it costs them more to buy from the farms in the mainland.
In addition, the government could arrange more quotas for retailers who offer relatively low prices to consumers and are willing to make a smaller profit but with a quicker turnover, and are also willing to get through these difficult times with the whole community.
In doing so, the government would strengthen its daily inspections of wet markets and supermarkets to monitor their pork price trends.
Tavares said he was confident that before May vendors would have their price tags for different parts of the pig clearly displayed at their stalls, and the Municipal Affairs Bureau would update the prices of all wet markets on its website each day at 8.30 a.m. for citizens to decide where to do their shopping.
According to official statistics, there are 148 vendors who have a licence to sell fresh pork.
A local mother of two told The Macau Post Daily on Monday that for the same part and same weight of pork, the price can differ from 40 to 50 patacas between different wet markets.
"Steamed pork patty is a basic dish [in Cantonese home cooking], and it cost me 100 patacas for one portion, it's really expensive," she said.
(The Macau Post Daily/Macau News)
PHOTO © The Macau Post Daily