Hong Kong confirms 8 new Covid-19 cases and 2 fatalities
Hong Kong confirms 8 new Covid-19 cases and 2 fatalities

Link copied
Hong Kong recorded today its lowest number of new Covid-19 cases in almost two months.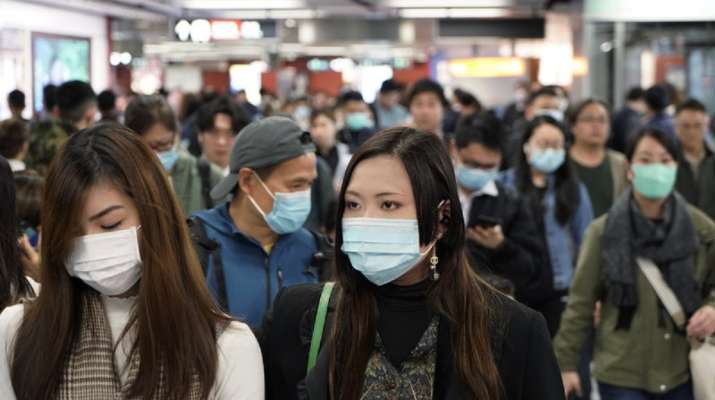 Hong Kong recorded today its lowest number of new Covid-19 cases in almost two months, as the government extended dine-in services at restaurants and allowed gyms and many sports premises to reopen.
According to South China Morning Post, just eight new infections were confirmed, today the lowest since five new cases were reported on 3 July, while two patients, aged 66 and 79 died, taking the total number of fatalities to 92.
All eight were locally transmitted and the origin of four could not be traced, the Centre for Health Protection said.
The city's tally had now reached 4,830 cases.
None of the participants in the universal coronavirus screening programme, which started on Tuesday, tested positive for the coronavirus as of Wednesday morning said the Post.
"The coronavirus is very tricky, thus we have to be careful when resuming social gatherings to avoid a resurgence of cases," Professor Sophia Chan Siu-chee, the health minister, said.
Confirming an earlier Post report, Chan said gyms, sports premises, clubhouses and massage parlours would be allowed to reopen from Friday, though gym goers would have to wear masks while exercising. Beauty parlours and cinemas reopened last Friday.
While most establishments would still have to abide by rules limiting gatherings to two people, groups of four would be allowed in gyms and some reopened sports premises, including badminton and table tennis courts, bowling greens and tennis courts, as masks would be worn during the activities, Chan said.
Clubhouses are also allowed to resume business, but bathrooms, swimming pools, karaoke and mahjong areas within the establishments have to remain closed.
From Friday there will be relief for the city's struggling restaurants as well, with dine-in services to be extended an extra hour, allowing people to sit in until 10 pm.
"We have extended [restaurant dining] one hour, because we listened to many citizens telling us it's a bit rushed to have dinner as Hong Kong people tend to work late. So slightly extending [dinner time] by an hour serves this purpose," Chan said.
(South China Morning Post/Macau News)