Hong Kong visitors welcome only if no new local cases confirmed for 14 consecutive days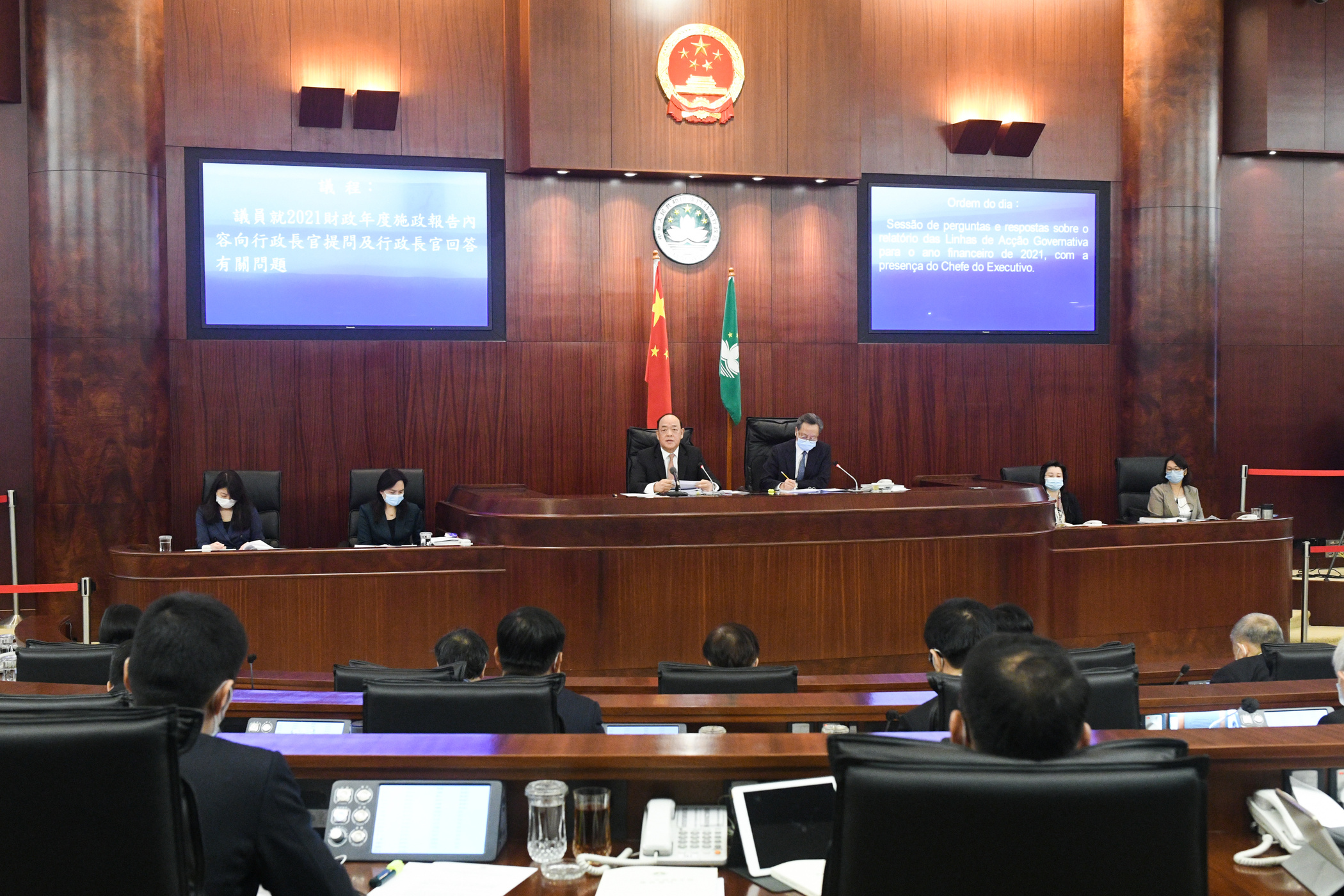 Chief Executive Ho Iat Seng pointed out during a Q&A session in the legislature's hemicycle Tuesday afternoon that according to its standards, the central government would only classify Hong Kong as a Covid-19 low-risk area if no new local cases have been confirmed for 14 consecutive days. Ho said that only if Hong Kong achieves this situation could Macao lift its 14-day quarantine for arrivals from there.
Ho said that the Macao government surely wants Hong Kong visitors, but Macao still couldn't offer them quarantine-free entry due to the fact that the neighbouring special administrative region's Covid-19 epidemic situation has still not stabilised. Ho said he hoped that the Hong Kong government could bring the number of new local Covid-19 cases to zero under its recently rolled out Covid-19 control measures so that the movement of people between the two cities could resume as normal.
Hong Kong residents returning to Hong Kong from the mainland or Macao will not need to undergo the Hong Kong government's 14-day quarantine starting from next Monday.
Ho also said he hoped that Hong Kong residents who have completed their 14-day quarantine in the mainland will choose to visit Macao for a while before returning to Hong Kong, which would be "a good thing" for Macao. "We welcome them to come to Macao to travel around the city and eat something here before returning to Hong Kong," Ho said.
In 2019, Hongkongers accounted for 18.6 per cent of Macao's 39.4 million visitor arrivals.
Ho also underlined the problem that while the tourism sectors' facilities have been designed for 40 million visitors a year, due to the Covid-19 crisis the number has fallen drastically this year. He likened the predicament to those who have got a large stomach because they had a lot to eat in the past but now have to face the problem that they haven't got much to eat in spite of their big stomach.
According to official data, Macao recorded 4.02 million visitor arrivals in the first nine months of this year, a year-on-year decline of 86.7 per cent.
Meanwhile, Ho also said that without an official urban master plan, drafting a transport plan for the city would be like someone "talking about stratagems on paper". Ho said that therefore Macao's transport plan for the next decade will have to be drafted in line with the city's official urban master plan, which is expected to be published at the end of next year.
(The Macau Post Daily/Macao News)
Photo by Government Information Bureau (GCS)