Call to 'Break the Bias' against domestic helpers on International Women's Day
Call to 'Break the Bias' against domestic helpers on International Women's Day

Link copied
Annual event raises MOP 130,000 to support Good Shepherd Sisters who help women in trouble and victims of domestic violence.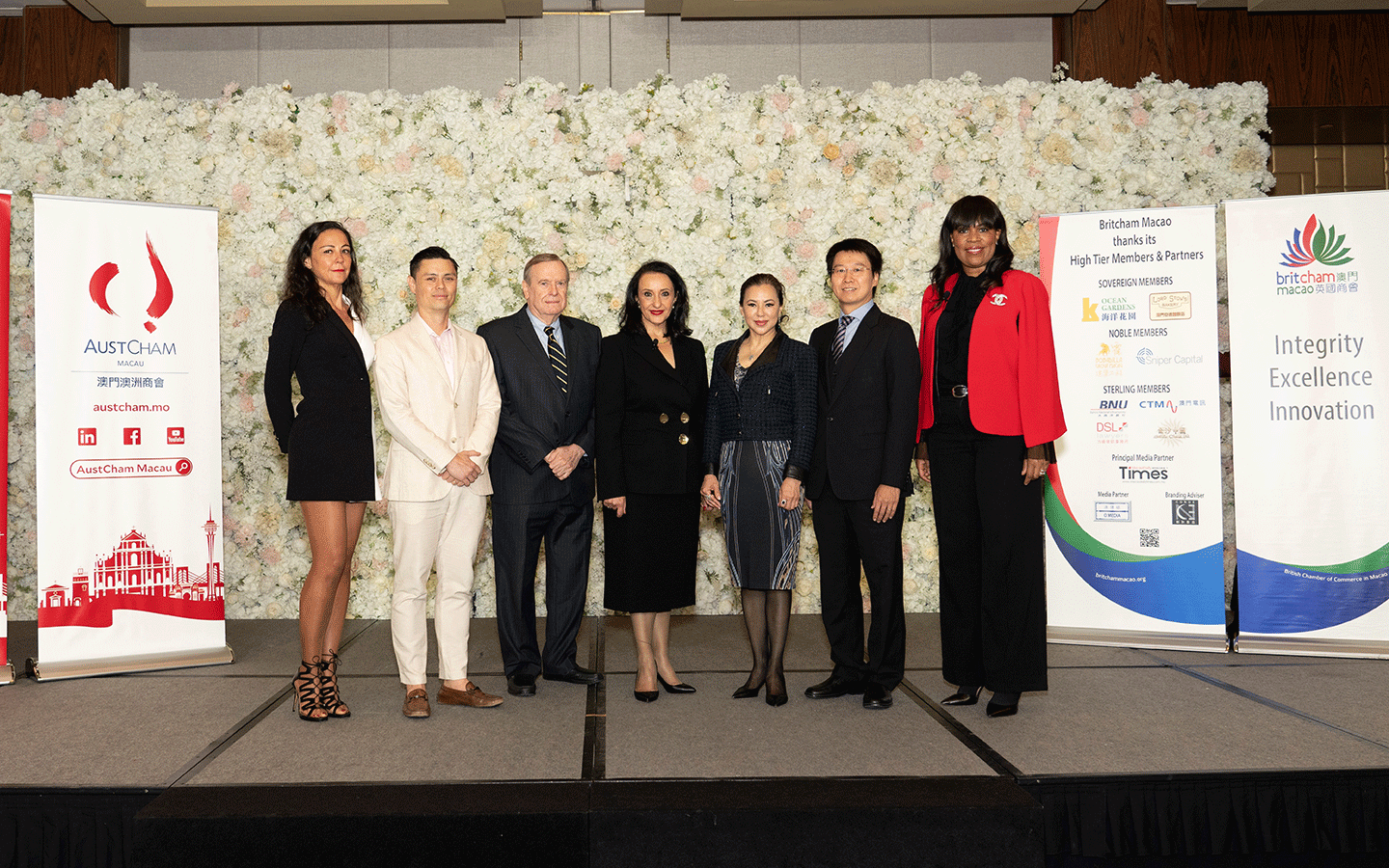 The Australian Chamber of Commerce in Macau (AustCham) and British Chamber of Commerce in Macao (BritCham) hosted their second International Women's Day (IWD) event at The St. Regis Macao on 8 March, highlighting the importance of gender equality and breaking the bias against domestic helpers.
"Education is important – we need to educate both men and women [about bias against women]. It starts from childhood, when they are very young," said Sister Maria Rosa Viloria from the Good Shepherd Sisters.
Yesterday's event raised a total of MOP 130,000 for the Good Shepherd Sisters, to support their work in helping women and girls in trouble, such as victims of domestic violence.
Viloria echoed one of speakers, Luisa Bragança, Sands China's vice-president (assistant general counsel), who said: "It's difficult for the helper to say 'break the bias'. The employers need to have proper education [about treating their domestic helpers fairly] and if they cross the line, then the law should apply."
Renee Chisolm, DFS Group's vice-president of operations, added: "I think education is the key to many things but this is human nature. Do you treat your employees at work in that [unfair] manner? Probably not, because there's a law. So why do we choose to treat the people who take care of the most precious people in our lives, our children, in that manner?"
She continued: "We just need to treat people better."
The Flying Winemaker Group CEO Eddie McDougall gave similar advice "Just be more human. These people left their homes [to work in a foreign country]. I think we sometimes forget the privilege of having access to these beautiful people [domestic helpers]," he said.
AustCham Chairman Patrick Liu pointed out that IWD celebrates the history of women's achievements, while BritCham Chairman Keith Buckley said: "Collectively everyone can strive for women's equality and continue to make positive gains towards a world free of bias, stereotypes, and discrimination. A world that is diverse, equitable, and inclusive, and where difference is valued and celebrated. We can break the bias in our communities, workplaces and schools, colleges, and universities."
Multi-Property Vice President of Sheraton Grand Macao and The St. Regis Macao, Janet McNab, said that women are equal to men and deserve equal pay, the right to make choices about their lives and the right to be respected. 
She said that the  gender problem needed to be fixed, and IWD served to remind people of the challenges and obstacles that women face and the need for input from women to overcome them.
"Macao is home to so many women in positions of leadership – and it's an honour to know and work with so many as they build, innovate and lead every day, despite the challenges and ever-changing business landscape," she said. 
The origins of International Women's Day date back to 1917 when women textile workers in Russia protested, to demand voting rights. International Women's Day is now a globally recognized day of celebrations, first acknowledged by the United Nations in 1975.