The Blissful Carrot, Macao's pioneering vegetarian eatery, to close and go online
The Blissful Carrot, Macao's pioneering vegetarian eatery, to close and go online

Link copied
After nearly eight years in Old Taipa Village, the vegetarian eatery and takeaway will close its doors after 13 September.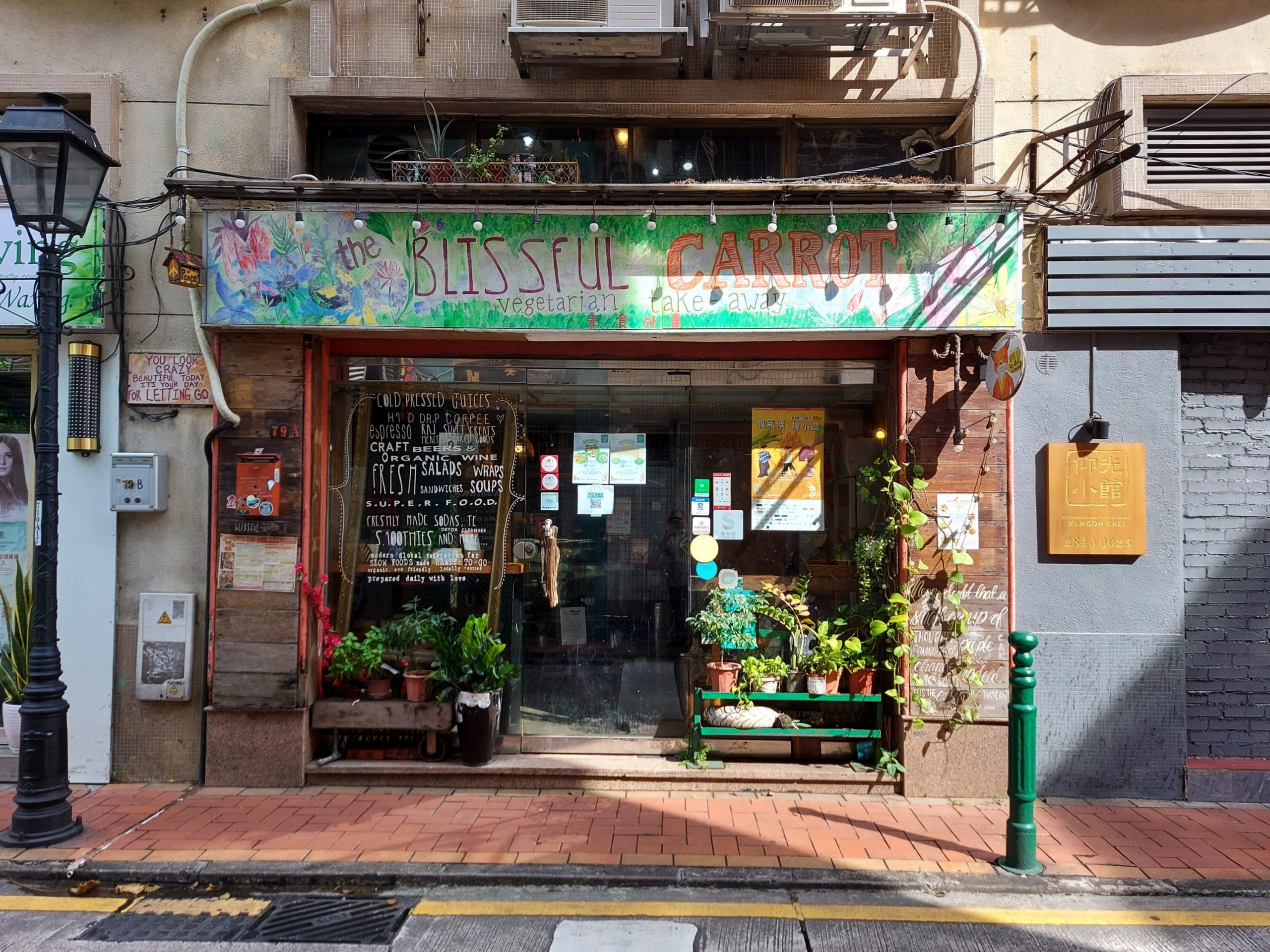 Unable to compete with a sharp rent rise and the effects of Covid-19, The Blissful Carrot will swap its bricks-and-mortar premises for an online presence next month.
One of Macao's most popular vegetarian eateries, The Blissful Carrot will continue to trade via online platforms like Aomi and MFood.
Co-founder Alyson Lundstrom, along with three full-time staff, addressed their online audience via Facebook: "We are closing our storefront [on Rua Direita Carlos Eugenio]. Our last day will be 13 September." She added that they were planning a fun celebration for their last night.
Thanking the local community, Lundstrom and The Blissful Carrot expressed their gratitude. "We are super grateful for all the time we've had with you all in Macao. These last 18 months have been pretty difficult for small businesses. Even though we've always felt big in our heart, we are still a small business. And the village has got awfully quiet over the past year.
"We count ourselves as really fortunate to still be here and still going. So many days when we see your familiar faces, it really helps us push through our weeks." Lundstrom reckoned that around "50 really loyal people'' over the past months have kept them going.
The vegetarian store first opened its doors in April 2014. While the location is closing after seven and a half years, it is not a sad thing, Lundstrom said, as they will continue with their partnership at The International School, the Small Business Blissful Farmer's Market and quarantine deliveries. In the spirit of collaborating with other small local businesses, a quarantine wellness programme with Cintia Milk's Mana Vida is in the works, with The Blissful Carrot supporting with food.
"For right now, this [decision] would help make the business continue and stay sustainable without compromising on our values."
Services that will move online include their vegan 'Plantry', where they sell products like coconut yoghurt and sauerkraut. Their juice detox programme will also continue through the delivery platforms. And during their transition to the new delivery kitchen, baked goods will change for a period of time to "a more raw end of the spectrum'". As for their Kombucha brand, it has 'branched off onto its own thing and will carry on'.
While their catering list will also see some changes, they will still be available for catering services. Cooking classes and the like remain a strong possibility. Lundstrom also expressed hope in collaborating with Mighty Greens in the future, doing farm-to-table events. 
Additionally, Lundstrom encouraged those with customer gratitude cards and credit at the store to use them up until 12 September.
"Our storefront will have its last hurrah in the next two weeks. So please, come and support us until the very end. Come say hello!" Lundstrom said. "We're here for you guys and we just want to say a huge thank you for supporting us and getting us through this last bit. We'll see you soon at The Carrot!"