EU inks 148 million euro deal for development programmes in Mozambique
EU inks 148 million euro deal for development programmes in Mozambique

Link copied
Deal to benefit education, water, sanitation, energy efficiency, digitalisation, entrepreneurship and culture, specifically in strife-torn north of country.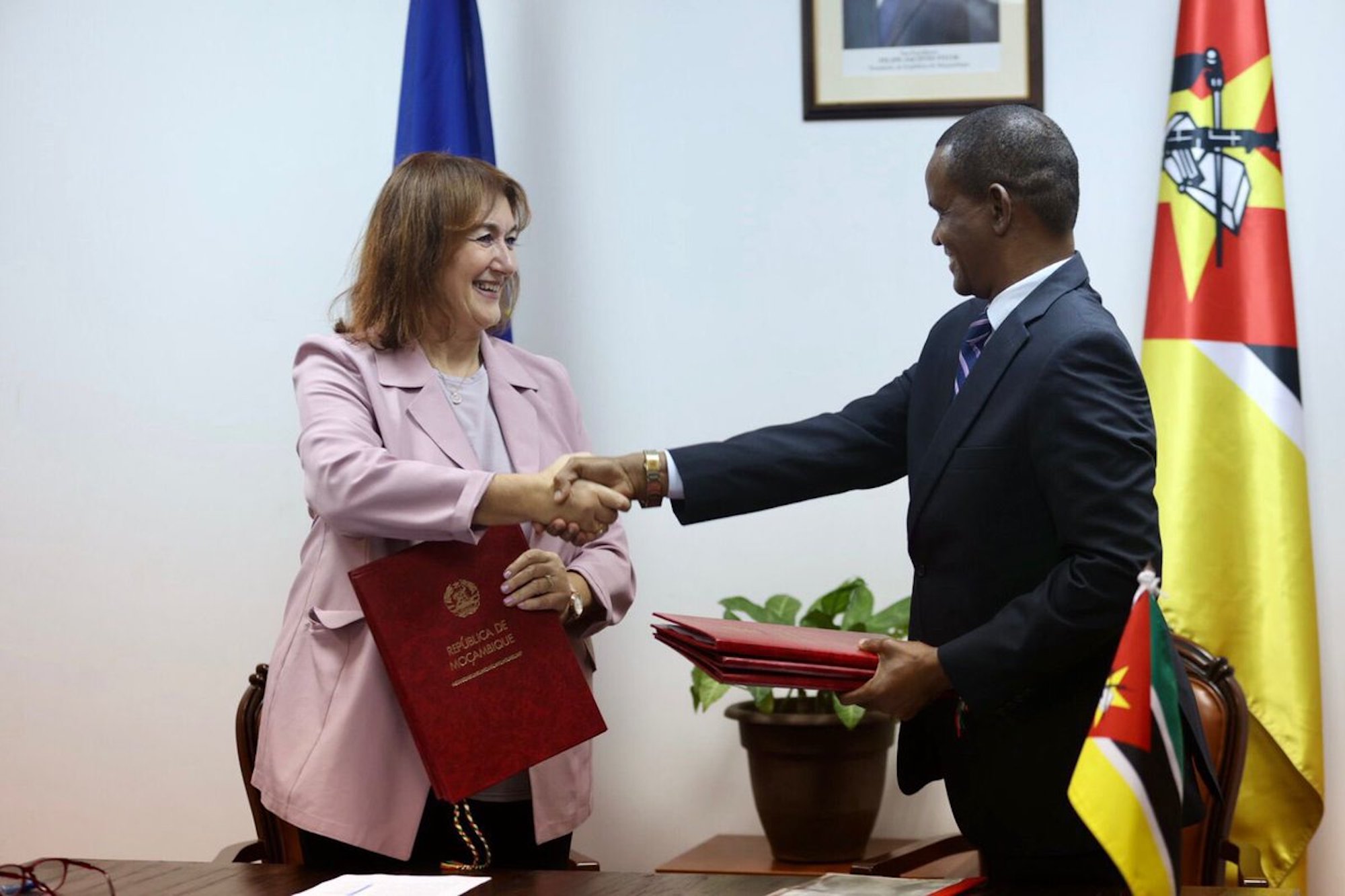 The European Union (EU) has signed six financing agreements worth 148.2 million euros to support development programmes in Mozambique. 
"It is really important to stand together these days and provide assistance to people affected by insecurity," said Dubravka Suica, European Commission Vice-President for Democracy and Demography. 
"For this reason, the package includes a set of measures specifically dedicated to the north of the country," which complement EU actions "in the field of building peace and security" in Cabo Delgado, a province affected by terrorism since 2017, she explained. 
Mozambique's deputy minister of Foreign Affairs and Cooperation, Manuel Gonçalves, highlighted the role of the EU as "one of the biggest bilateral cooperation partners, providing its valuable contribution so that Mozambicans can face their challenges." 
The agreements are intended to fund activities in six areas: education, water and sanitation, energy efficiency and digitalisation, entrepreneurship, culture and resilience in the north of the country. 
"Before the end of the year, two additional programmes on nutrition and climate change resilience will be adopted, with a budget of 45 million euros," Dubravka Suica added.