Coral Sul completes voyage from South Korea to Mozambique
Coral Sul completes voyage from South Korea to Mozambique

Link copied
Vessel, which can handle 3.4 million tonnes of LNG a year, set to start production this summer, a first in deep waters off Africa.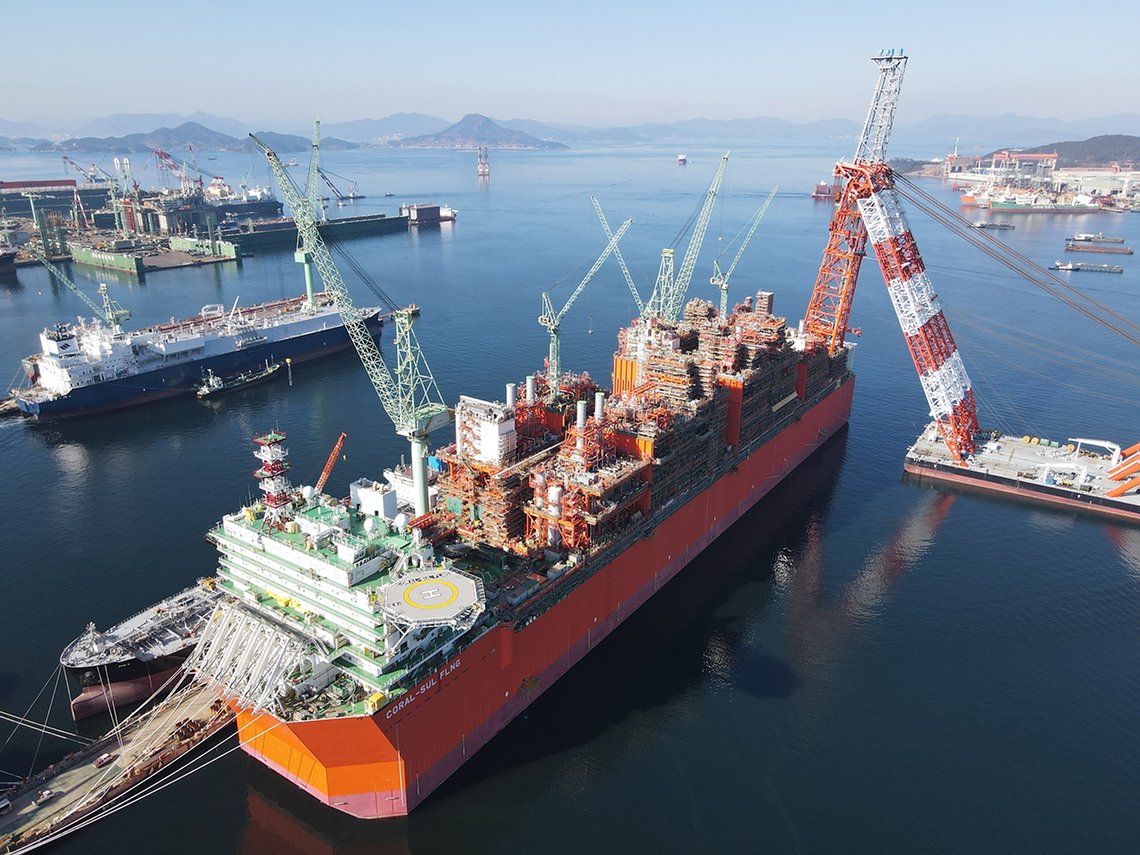 Coral Sul, a giant floating liquefied natural gas facility built in South Korea and set to go into operation in mid-2022, has almost reached its destination off Mozambique after 45 days at sea.
The vessel – 432 metres long, 66 metres wide and with an annual LNG handling capacity of 3.4 million tonnes – was on Friday located offshore Mauritius, according to data provided by VesselsValue, and should arrive at its operating site in the Rovuma basin off Mozambique shortly.
A consortium consisting of Technip Energies, JGC Corp and Samsung, built Coral Sul for Italian energy giant Eni. It will be the first floating LNG facility ever to be deployed in the deep waters off the African continent where it is estimated there is a field containing 16 trillion cubic feet of gas.
Eni plans to launch production in the second half of 2022. BP will buy all of the LNG produced at the unit as part of a long-term deal.
Eni Rovuma Basin operates the Coral Sul on behalf of the Area 4 partners, who include Mozambique Rovuma Venture, a firm owned by Eni, ExxonMobil, China's CNPC, Galp, Kogas and Empresa Nacional de Hidrocarbonetos.
According to LNG Prime, ALP Maritime's vessels ALP Sweeper, ALP Keeper, and ALP Striker are towing Coral Sul to Mozambique.
Following arrival offshore Mozambique, workers will start mooring and hook-up operations at a depth of around 2,000 metres, CLBrief reported.