Chinese medical teams land in Mozambique and Guinea-Bissau
Chinese medical teams land in Mozambique and Guinea-Bissau

Link copied
Two Chinese medical missions are set to strengthen the public health systems in Mozambique and Guinea-Bissau for the next 18 months.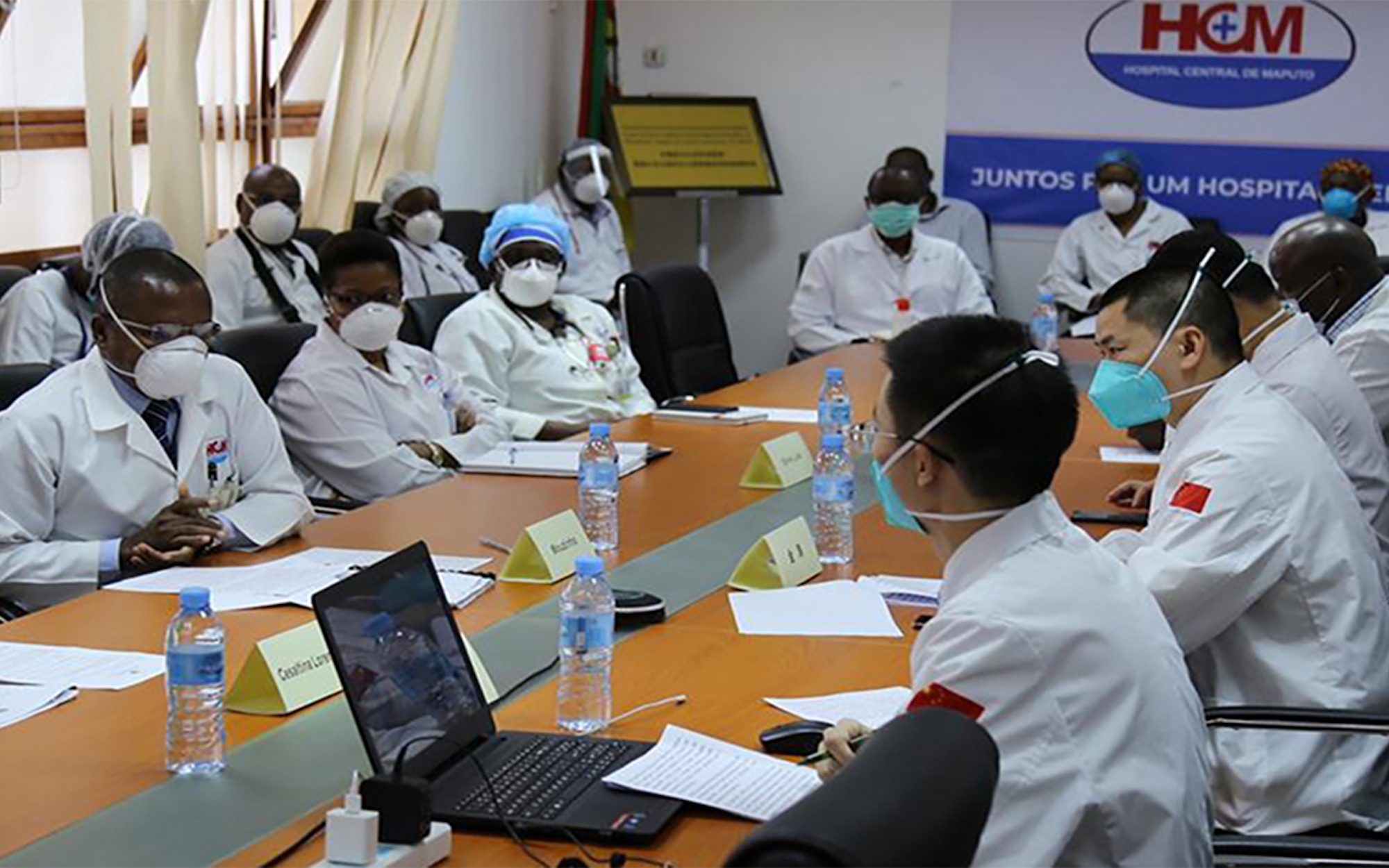 Twelve Chinese specialists, including anaesthesiologists, orthopaedists, obstetricians and gynaecologists, urologists, acupuncture experts and gastrointestinal surgeons, will work at Mozambique's main hospital, Maputo Central Hospital.
This is the 24th medical mission to be sent to Mozambique by the Health Commission of Sichuan Province over 46 years.
The deputy director of the Department of Medical Assistance, Sérgio Seni, praised the outgoing Chinese medical team, also made up of 12 specialists, at the end of their one-and-a-half-year mission in Mozambique.
The economic and commercial advisor to the Chinese embassy, Liu Xiaoguang, welcomed the strengthening of bilateral cooperation in the area of health, stressing the start of the production of medical supplies through Chinese-Mozambican partnerships.
On Wednesday, the Chinese ambassador in Maputo, Wang Hejun, said that the mission had treated over 12,000 patients and implemented the vaccination campaign for Chinese people living in Mozambique.
Another medical mission has arrived in Guinea-Bissau, the 19th Chinese team to work in the African country, the Chinese embassy in Bissau announced on Thursday.
At a welcoming ceremony, Ambassador Guo Ce called for the Chinese specialists to "adapt to the local work environment as soon as possible".
The diplomat also praised the performance of the previous Chinese medical mission, recalling the "great efforts made in the fight against the Covid-19 pandemic".
China also currently has a medical mission in São Tomé and Principe, which launched a project to prevent dental problems among primary school students.