China's Great Wall Motor to invest US$ 1.9 billion in new energy cars in Brazil
China's Great Wall Motor to invest US$ 1.9 billion in new energy cars in Brazil

Link copied
Factory set to be up and running in the second half of next year, with an annual capacity of 100,000 units.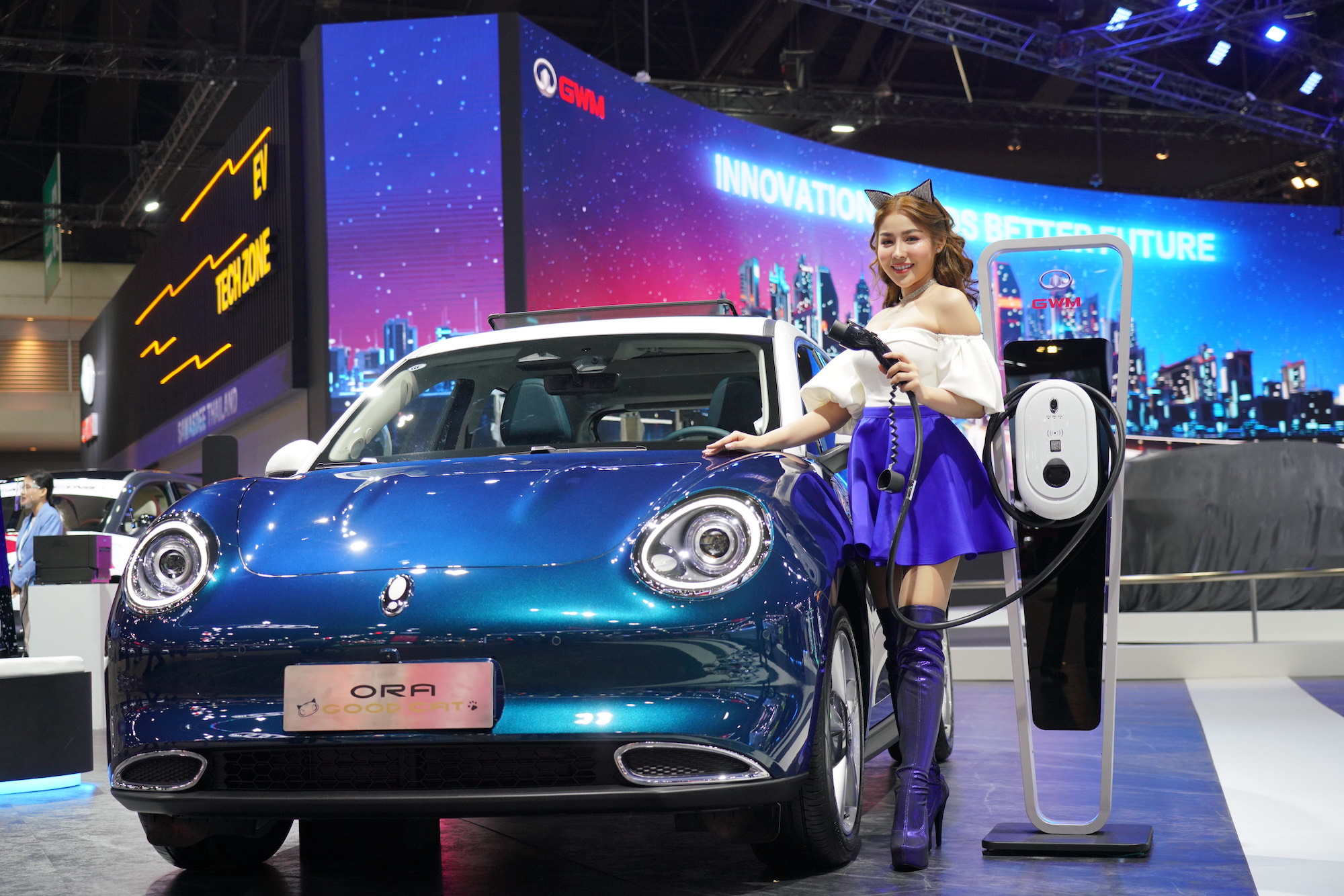 Great Wall Motor (GWM) is planning to invest more than 10 billion reals (about US$1.9 billion) upgrading its new energy car factory in São Paulo, Brazil.
"After intelligent and digital transformation and upgrading, the factory is expected to go into operation in the second half of 2023, with an annual capacity of 100,000 units, which will transform the whole Latin American market in the future," the company.
According to its core market strategy, over the next 10 years, GWM will "deepen the layout of the local industrial chain, build local scientific and technological enterprises, focus on electrification and intelligence, and strive to become a leading brand of new energy vehicles in the Brazilian market."
The strategy launch was witnessed by Hamilton Mourão, vice-president of Brazil, João Doria governor of São Paulo, Yang Wanming, Chinese ambassador to Brazil, as well as Brazil's largest car dealers and the executive team of GWM.
Mourão said he welcomed investment in Brazil which brought the world's latest intelligent technology to jointly drive local employment and promote economic development.
GWM will launch its GWM and ORA brands in the Brazilian market.
The GWM brand will introduce three brand products, TANK, HAVAL, and POER, while ORA will be positioned as a high-end battery electric vehicle (BEV).
Over the next three years, GWM will launch 10 models of new energy products in Brazil, including 4 BEVs and 6 hybrid electric vehicles (HEVs), with the first model to debut in the fourth quarter of this year.
The entire product series will be equipped with Internet of Vehicles intelligent driver-assistance systems and the first 5G automobile model to be introduced to the Brazilian market.
"GWM will adhere to the user-centric principle, building brand new user experience space in Brazil and offering a new driving and riding experience while establishing an emotional connection with the locals," the company said.
"Brazil's auto market is one of the top 10 markets in the world. Judging from current car ownership, the market potential is huge. As the leading market in Latin America, Brazil has a sound automobile industry foundation, which is the strategic support for the global development of GWM."
GWM's investment is expected to create 2,000 direct jobs for the local area.
GWM plans to build a stronger presence in the localised industry chain and invest in local key auto parts by stages, aiming to reach region-based cooperation with local suppliers, with a localisation rate of over 60 per cent, and invest in the local charging network to enable coverage across core cities in Brazil by 2025.
"In the whole process of globalisation, Brazil will serve as a strategic market and take this as the centre to open  the whole Latin American market, and bring Chinese intelligent manufacturing to the majority of Latin American users with various products such as pure electricity, hybrid and hydrogen energy," the company added.