Veteran tourism chief to leave post in December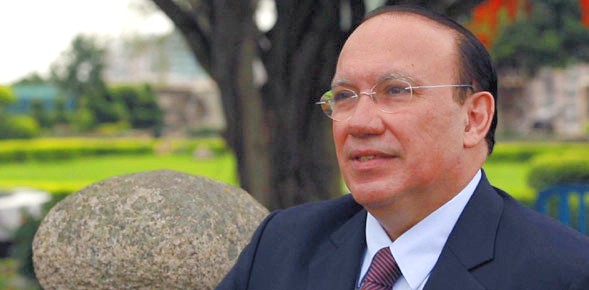 Macau's veteran tourism chief Joao Manuel Costa Antunes will leave his post on December 19, Secretary for Social Affairs and Culture Cheong U said at the weekend.
Speaking to reporters on the side-lines of a public function on Saturday, Cheong said that Costa Antunes' departure from his post as Macau Government Tourist Office (MGTO) director was a "normal" personnel change meant to lead to a "more rational" distribution of the office's workload. He also said that the government's decision to not renew Costa Antunes' contract was "not a punishment" but a normal administrative procedure.
The policy secretary, who oversees the tourism sector, also said that Costa Antunes "understood" the government's decision. He also said that the outgoing director was a "hard-working" person who, however, had had to cope with a very heavy workload due to the multitude of tasks he had, such as head of the Tourism Crisis Management Office (GGCT).
The Macau Post Daily also quoted Cheong as saying that after leaving his current post Costa Antunes would continue at the helm of the Macau Grand Prix Committee that will prepare the motor-racing event's 60th anniversary next year.
Costa Antunes, aged 62, is also the 2012-2014 chairman of the Pacific Asia Travel Association (PATA).
The Lisbon-born engineer moved to Macau in 1983 to work for the city's then Portuguese administration. He became MGTO director in 1988.
Cheong said that current MGTO Deputy Director Helena de Senna Fernandes would succeed Costa Antunes.
Senna Fernandes is a local-born Macanese. (macaunews)