Tsinghua professor defends three-way method of choosing lawmakers in Macau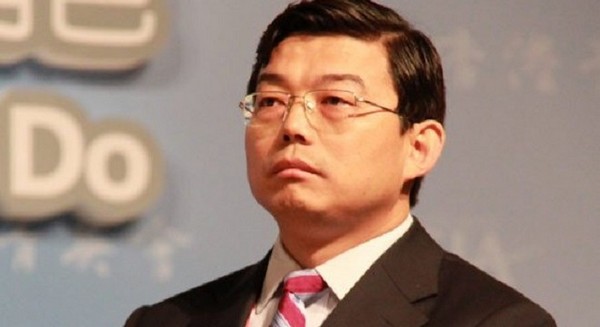 Tsinghua University professor, Wang Zhengmin, defended Macau's traditional three-way method of choosing its lawmakers, saying that the system was ensuring that they are complementing each other.
Wang also said there was "no urgent need" to amend the Macau Basic Law, considering that its implementation had been "very successful".
Tsinghua is one of the nation's most prestigious universities.
The professor, an export on the basic laws of Hong Kong and Macau, made the remarks before addressing a seminar on the national Constitution and the two special administrative region's mini-constitutions (basic laws), at the Macau Science Centre.
Wang was invited by the government to conduct a one-day seminar that was attended by officials and representatives of local civic associations.
Asked by reporters about the implementation of the Macau Basic Law, Wang described it as "very successful", adding that its successful implementation proved that it was meeting the needs of the civil society.
The Macau Basic Law was enacted by the nation's then head of state Jiang Zemin in 1994. The mini-constitution took effect on December 20, 1999.
The local government has promised that it will propose amendments to the legislative election law to improve competition among election candidates and boost electoral fairness.
Asked by reporters how Macau's legislative election law could be improved, Wang said he needed time to study the matter.
He also said the three ways to choose the city's lawmakers – direct election by popular vote, indirect election by representatives of registered associations, and post-election appointments by the chief executive – ensured that the differently chosen lawmakers complement each other.
"Indirectly-elected lawmakers and the government-appointed lawmakers are also representative… they can pick up from what the directly-elected lawmakers fail to cover," Wang said, adding, "I believe lawmakers chosen through the three methods can cover [Macau's] whole society."
Wang also said the government should encourage more citizens to vote.
The three-way method of choosing the members of the local legislature was originally set up by the city's then Portuguese administration in the mid-1970s. The share and number of directly-elected lawmakers has been gradually increased over the past four decades.
Currently, 14 lawmakers are directly elected, 12 are indirectly elected and seven are appointed by the Chief Executive.
(macaunews/macaupost)