Tam promises schoolchildren of Macau 'blue skies'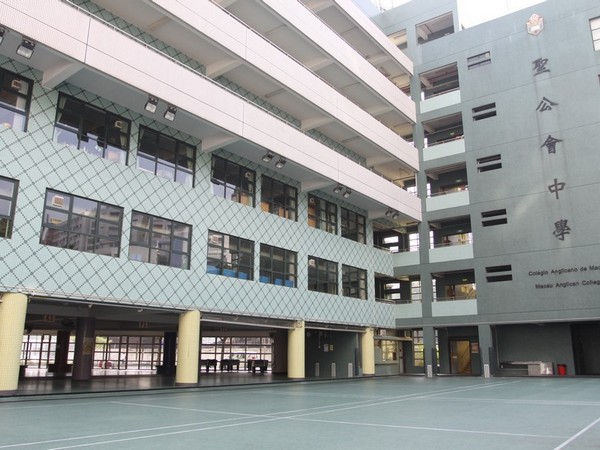 Secretary for Social Affairs and Culture Alexis Tam Chon Weng said that the government will launch a so-called "Blue Sky Project" with the aim of improving the environment of the city's schools to ensure that each school will have a playground from which the children can see the blue sky.
The policy secretary said the 15-to-20-year project includes short-, medium- and long-term measures to achieve the goal, adding that within three years there will be two or three schools benefitting from the project including the school providing special education run by Caritas Macau.
Tam made the announcement after a visit to Caritas Macau School in Nape.
Tam promised that the government will continue to improve the environment of local schools.
"I hope children have a good environment to study… I hope they can see the blue sky [from their schools]…each school should have a playground allowing children to see the blue sky," Tam said.
The "Blue Sky Project" is a major policy goal included in Tam's 2016 policy guidelines. The project aims to reduce the number of schools operating on podiums of commercial and residential buildings, as well as to improve the cultivation of local talent.
Tam said that 15 schools will be included in the project, and Caritas Macau School will be on the priority list.
Tam also said the government would assist Caritas Macau School in relocating to a vacant school building in Taipa within three years, adding that two more schools will be given top priority to move to new premises, namely the one run by the Macau Women's General Association (Fu Luen) currently located in a residential building in Rua do Campo, while the third was still under discussion.
"The government will reserve plots of land in Seac Pai Van [in Coloane] for the construction of schools and related facilities," Tam said.
Asked by reporters as to why it would take such a long time to provide 15 schools with "blue sky" facilities, Tam said that he had to ensure that the project will be fully operational, something that could not be done in just a decade.
Tam also had a meeting with teaching staff of the school where he introduced the "Blue Sky Project". Moved by the project, a school psychologist could not help crying during the meeting. On seeing the physiatrist crying Tam stopped talking and was visibly struggling with his emotions as his eyes filled with tears.
(macaunews/macaupost)