Tam orders report on dumping patients' records in street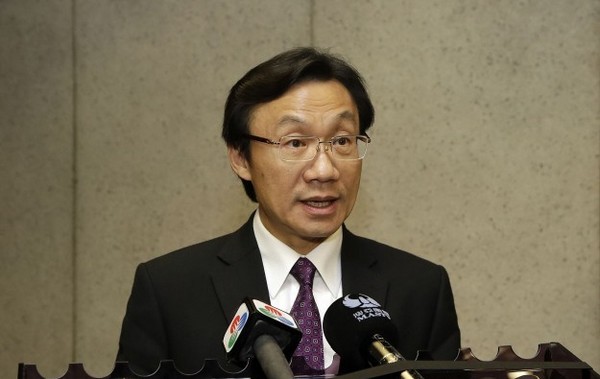 Secretary for Social Affairs and Culture Alexis Tam Chon Weng said in a statement on Thursday that he had ordered the Health Bureau (SSM) to submit a detailed report within 30 days about the incorrect disposal of a number of patients' records by the public Conde de Sao Januario Hospital Centre (CHCSJ).
In a clear breach of official regulations, the documents were put in a regular bin bag that fell from the back of a dustcart in Avenida do Dr. Rodrigo Rodrigues early Tuesday morning, sending them scattering in the wind.
According to the statement from Tam's office, he also ordered the bureau to provide all necessary assistance when the Personal Data Protection Office (GPDP) investigates the case.
The incident took place on Tuesday. The hospital management admitted at a press conference on that day that over the past two months some of its staff had been throwing confidential documents, which contained patients' names, gender, age and Health Bureau registration card number, into the hospital's ordinary rubbish bins.
Meanwhile, the Health Bureau said in a statement on Thursday that it has transferred staff members involved in the matter to other departments to keep them away from confidential documents, adding that the bureau will start disciplinary procedures on the staff suspected of involvement in the case. .
The bureau also said it would further review the management of the hospital and had ordered the hospital to strengthen its supervision of its departments.
(macaunews/macaupost)