Support for disease centre in Macau voiced after tour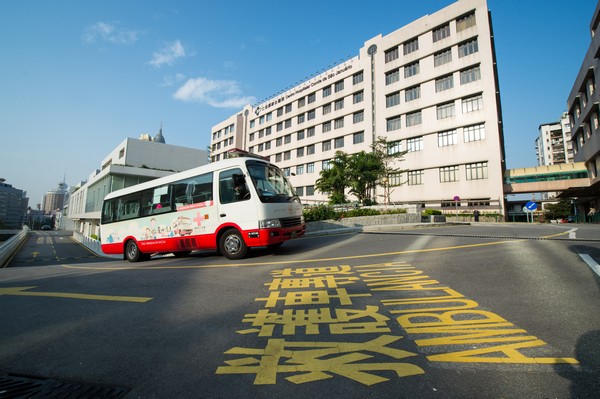 After joining the Health Bureau's (SSM) tour of the city's quarantine facilities on Sunday, all the seven participants speaking during a Q&A session at the bureau expressed their support for the government's plan to build an infectious disease centre next to the public Conde de Sao Januario Hospital Centre.
Among them was doctor-cum-legislator Chan Iek Lap, who said the project should get off the ground as soon as possible.
Construction of the 12-storey infectious disease centre is slated to start in the third quarter of this year.
Some residents announced on Wednesday that they would send a letter to the World Health Organisation (WHO) expressing their worries about the location of the future centre, claiming it was "too close" to their homes and schools nearby.
Residents living near the hospital were publicly invited on Friday and Saturday to sign up for Sunday's free tour, the SSM statement released on Sunday said.
About a dozen people, including two children, joined Sunday's tour. Guided by SSM Vice-Director Kuok Cheong U, they visited the negative pressure isolation rooms at the public hospital and Coloane's newly opened Public Health Clinical Centre.
During the tour, Kuok said that the public hospital sometimes put two patients with infectious diseases in the same isolation room just because there were not enough rooms. "Although it [putting two patients in a room] is still in line with international standards, it's not the ideal way to treat patients," Kuok said.
Speaking during the Q&A session, despite backing the project, a woman surnamed Poon said she worried that the centre may cause further traffic jams in the area while a man surnamed Chong said he hoped Secretary for Social Affairs and Culture Alexis Tam Chon Weng will ensure the quality of the future centre. "I think it has become very common, since the transfer of administration in 1999, that infrastructure projects have had problems such as budget overruns, delays and water leaks," Chong said. Responding to Chong's remarks, Tam said he would meet Secretary for Transport and Public Works Raimundo do Rosario to discuss the matter, pledging to provide residents with a high-quality infectious disease centre.
Meanwhile, the Health Bureau will organise the same kind of tour today for pupils and teaching staff from schools near the future centre.
(Macaunews/macaupost)