Secretary for Transports and PW says Macau infrastructure difficult to be completed by 2019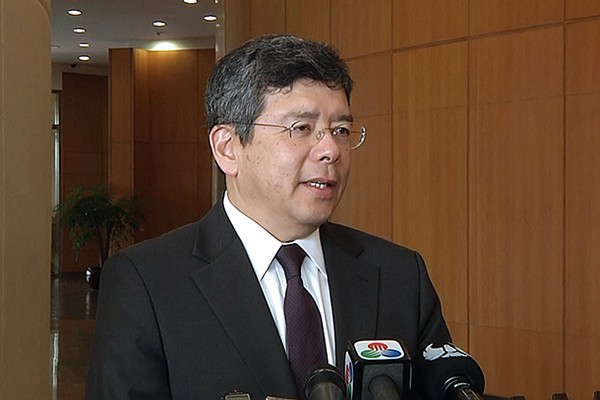 Secretary for Transport and Public Works Raimundo do Rosário said on Thursday it was "not normal for there to be 80 casinos shuttle bus routes while there are only about 70 public buses routes", vowing that the government will tackle the issue in 2016.
Speaking in the Macau Assembly Rosário apologised about how to deal with the issue but so far hadn't been able to come up with a solution.
All the city's six gaming operators provide shuttle services, and locals and visitors can get on to casino shuttle buses at various border checkpoints, ferry terminals and even at informal bus stops outside hotels and commercial buildings in the city centre.
"Regarding the city's casino shuttle buses…it's really a problem. Since April we still haven't been able to tackle the problem. We will deal with it next year," Rosário said, adding: "There are about 70 public bus routes…and the city's public bus service proves an average of about 500,000 rides every day. These casino shuttle buses are used by around 120,000 to 140,000 people every day."
Rosário reiterated that it will be "impossible" to complete all the infrastructures planed by the government in such a short time. "I do not know if I can complete by 2019 so many works promised by the Macau government – buses, public housing, taxis, land management, etc. I have to study and create new diplomas, sanitary landfills, the fourth connection between Macau and the islands, the Pac On ferry terminal, the more than forty thousand square-meter Islands healthcare complex. I do not know if I can finish my work by 2019," he said.
Regarding the costs and date of completion of the future Taipa island hospital. Rosário said he couldn't have a date, neither a budget for the future island hospital.
The project has a total of six different buildings, and each plan is subject to a process of verification that is not solely dependent on his department.
"I do not know when [it will be completed], because the plans have not yet been authorized, and from the six buildings, one of them does not even have a plan for the foundations yet. Therefore, I cannot say when the hospital is going to be ready and I also cannot point out a budget, because we do not yet have all the preparatory work ready for all the buildings," he concluded.
(macaunews)