Secretary for Security Wong Sio Chak raises concerns over Macao's 'public officials' who support Hong Kong's 'violence'
Secretary for Security Wong Sio Chak raises concerns over Macao's 'public officials' who support Hong Kong's 'violence'

Link copied
Security secretary cites 'likes' on social media by local civil servants as support for 2019-2020 Hong Kong protests.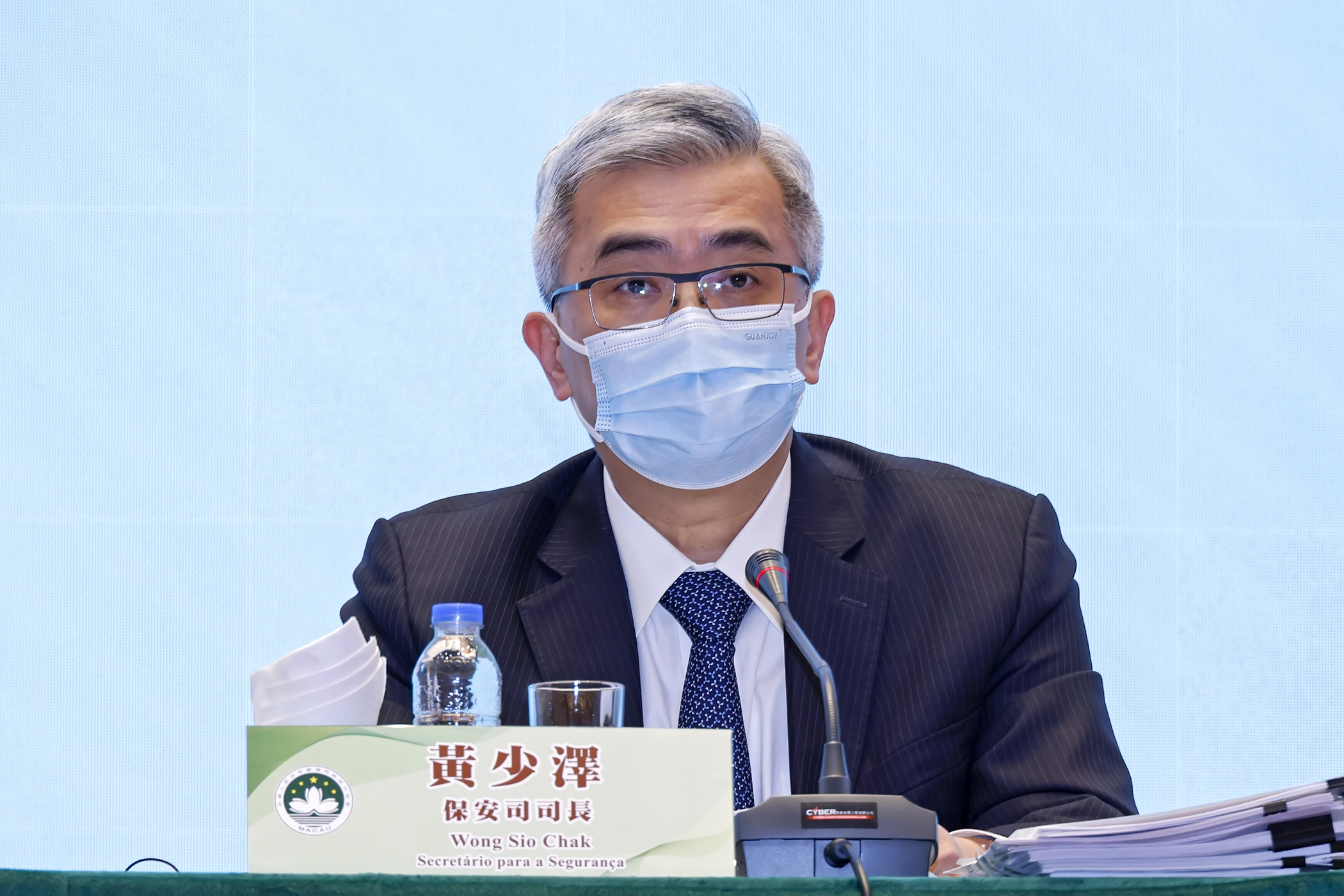 Secretary for Security Wong Sio Chak has reportedly expressed concerns regarding "some public officials" who have shown sympathy – and support – towards Hong Kong's "black violence", referring to the neighbouring SAR's anti-government protests from 2019-2020. 
In addition to the Law on Safeguarding National Security, Wong is considering carrying out a deeper review of Macao's laws in light of "dangers created by the opinion of some public officials".
Wong raised his concerns on Sunday during a public consultation session on the national security law's amendment bill, Hoje Macau reported. 
Wong was also reported by Cheng Pou newspaper to be "very concerned" that "some public officials" in Macao had supported Hong Kong's "violent protests" that erupted in 2019, sparked by an extradition law proposal by the Hong Kong government under the city's then chief executive Carrie Lam. 
He pointed out that in the same year, dangers also emerged in Macao, with some Lennon Walls appearing in the city – mosaic walls of coloured papers or sticky notes on the walls with messages, which were used by the Hong Kong protestors in 2019-2020 for their political expressions. 
Wong said that support for Hong Kong's violence had become a trend among some local civil servants who considered the protest "movement was good", with some of these civil servants in Macao reportedly even wanting the Hong Kong protestors to "succeed", according to Hoje Macau's report. 
The trend was apparently verified by some "likes" on social media platforms, according to Wong, who said, "If such opinions become a trend, there will be a very dangerous situation", adding that national security in Macao must also be protected with a set of "cultural, educational and community" efforts promoted by various local associations.