Policy secretary says 85 pct 'satisfied' with govt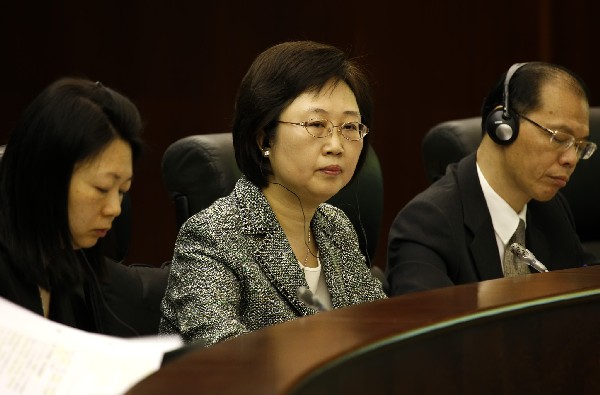 Secretary for Administration and Justice Florinda Chan Lai Man said Wednesday that a survey found that 85 percent of respondents are satisfied with the services the government provides.
She made the remarks during a Q&A session in the legislative hemicycle in which the lawmakers raised questions about the public administration.
Directly-elected lawmaker-cum-businessman Ung Choi Kun asked during the session how the government could improve its standards and streamline its structure, as well as improve the quality of its employees.
"In Macau there are five secretariats and over 30 bureaus while Hong Kong has three secretariats and 12 bureaus … Macau government's structure is quite swollen," Ung was quoted by The Macau Post Daily as saying.
Chan responded that the government has carried two large surveys to find out residents' levels of satisfaction with government services.
"The findings show that 85 percent of respondents thought that government services are acceptable and they are satisfied," said Chan, adding that the findings of another survey also showed citizens are satisfied with the services provided by the government' service centres.
Chan admitted that public administration needed to continuously improve.
After Chan's statement, lawmakers started bashing the government for the steep increase in the number of public servants while its services and efficiency did not seem to have improved
Grassroots lawmaker Antonio Ng Kuok Cheong complained that the number of the public servants had expanded quickly while the amount of "unnecessary" administrative work had increased.
Ng's fellow lawmaker Au Kam San pointed out that the number of public servants increased rapidly after 1999, when there were about 18,000 public servants; to date there are about 24,000.(macaunews)