Police 'cleaning house' is necessary says Macau Secretary for Security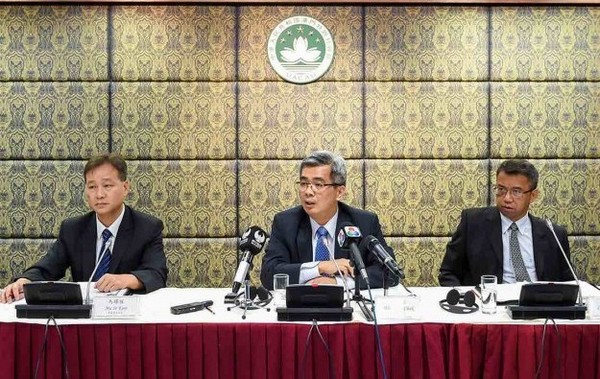 Secretary for Security Wong Sio Chak said internal "house cleaning" over the past year was difficult but necessary, as rogue officers give the police a bad name.
Wong made the remarks during a speech at a media dinner at the Four Seasons Hotel in Cotai.
A number of police corruption cases erupted over the last 12 months, including a recent case in which five Public Security Police (PSP) officers and a retired officer were arrested for allegedly having taken bribes from a criminal organisation, in exchange for protection and illegal entry and exit services and the leaking of police intelligence.
Wong said while solving and revealing these cases might be harmful to the police's image, the individual police officers' unlawful actions were preventing the local authorities from building a clean, lawful and highly efficient modern police force.
Wong added that it was the responsibility of every senior staff under his portfolio to look for, investigate and get rid of any venal law enforcement officials within their ranks.
Wong said that for the current year, with the changes in society and economy, his portfolio's plans and targets must be bolder and more scientific than last year. He said while the work will be more challenging, he urged everyone under his portfolio to work hard and never give up. At the same time, he also vowed to continue improving his portfolio's communication with the media.
(macaunews/macaupost)