Police chief says no evidence of rise in gangland violence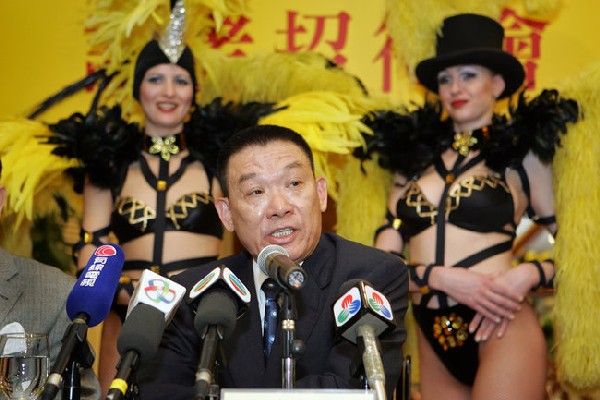 Judiciary Police (PJ) Director Wong Sio Chak told reporters Wdnesday that gangland violence in Macau has not worsened and that last month's brutal attack on a prominent junket boss was an isolated incident.
He made the statement at the PJ branch office in Cotai at a ceremony to bestow commendations on officers.
Wong said that the attack on junket boss Ng Wai at a hotel in Taipa was only an isolated case resulting from a dispute within the hotel-casino's management. While he said he understood that Ng's specific background might cause public concern about gang-related crime in the city, Wong insisted that such fears are unfounded.
"This was just a one-off case," Wong was quoted by The Macau Post Daily as saying. "It doesn't mean that Macau's crime rate is getting worse. One thing for sure is that Macau's gang-related violence has not escalated as related crimes are decreasing … so tourists and citizens need not worry."
Wong also said he was confident that the case – which made international headlines – would not affect the city's image as a tourist destination. He added that the police are still investigating the attack and have deployed more staff in the hotel. Wong pledged that police would not overlook any evidence.
No-one has so far been arrested for the attack on Ng and his secretary. Ng is still in hospital, recovering from leg and arm wounds caused by the attack reportedly carried out by a gang of six men armed with hammers and sticks.
Wong further revealed that the Judiciary Police set up a 24-hour special unit that patrols casinos earlier this year to prevent gaming-related crimes. He also said that the effectiveness of the force was evident as the number of crimes related to casino loan sharking has fallen by 20 percent since then.
Wong pointed out that crimes such as theft and those that occur in casinos are on the rise. "Crimes, such as theft, have a profound effect on citizens. We need more manpower because investigating these cases is relatively tough," he said. "We need to increase our staff educating the public about theft prevention and have more personnel patrolling the casinos. It can prevent such crimes.(macaunews)