Police bust pyramid scheme selling 'anti-cancer drinks'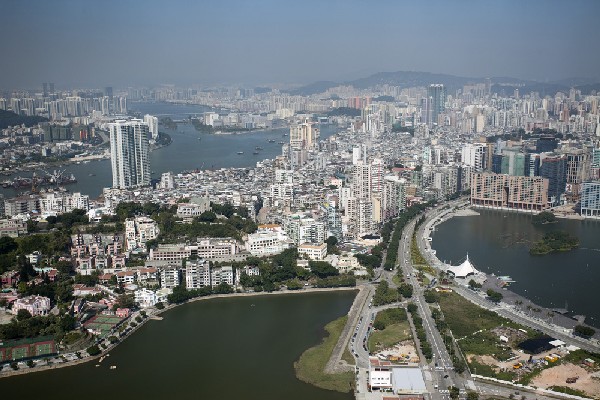 Four people – a male and three females, including one from Hong Kong – have been arrested for defrauding people in a pyramid scheme by selling 'anti-cancer' and antioxidant juice, costing at least 4,800 patacas for 12 bottles.
The Judiciary Police (PJ) made the announcement in a press conference Thursday.
On Wednesday PJ officers raided two offices of an unregistered company located in Avenida da Praia Grande and Rua do Dr. Pedro José Lobo and took 11 people in for questioning. Only four were arrested on suspicion of being involved in the pyramid scheme because the rest had not worked there for over 30 days.
According to the PJ spokesperson cited by The Macau Post Daily, the business had been in operation for six months without commercial registration and according to the suspects it had so far about 200 members, most of them pupils on their summer holidays.  The spokesman said that it was confirmed that about 90 of the members were local residents.
A 44-year-old female Hong Kong residen, who was among the 11 people taken in for questioning, is a representative of a company in Hong Kong sent to Macau to train local people how to sell products in the pyramid scheme, the spokesman said.
Wong and the locals would get their friends to join the racket by asking them to pay 4,800 patacas for twelve bottles of the US-made drink that the company claims prevents cancer and is an antioxidant. The buyers would automatically become members of the pyramid scheme.
Members at the bottom of the pyramid would have to pay 37.5 percent of the 4,800 patacas, which is 1,800 patacas, as commission to the upper levels.
Since there are eight levels in the pyramid scheme in the company, the PJ spokesman said that from their estimates, each member at the top of the pyramid would get 14,000 patacas from his or her own line of members.
According to the spokesman, members of the bottom level of the pyramid were actually paying 250 patacas for a bottle of the juice.
The spokesman did not reveal what the bottles contained apart from fruit juice.(macaunews)