Police bust Macau´s first Ice factory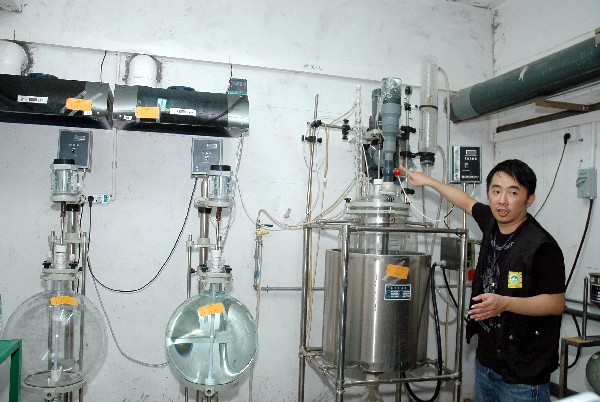 Macau, China, 29 Jul – The Judiciary Police (PJ) has busted Macau's first "Ice factory" -and nine suspects in three separate drug-related cases were arrested by the police this week according to The Macau Post Daily today.
The "factory" manufacturing Ice (Methamphetamine) in the densely populated Iao Hon district was bust­ed by police on Wednesday, Sit Chong Meng, who heads the PJ Intelligence and Support Depart­ment, said Thursday.
Sit said that three people, two men and a woman, were arrested for allegedly operating the factory.
Sit said that the three suspects comprised a 55-year old local man surnamed Kwan and 62-year local man surnamed Hoi, as well as a 35-year old woman from the mainland surnamed Chen.
Hoi allegedly held a fake identification document from a foreign country to conceal his real identity, according to Sit. Chen holds a non-local worker's permit, commonly known as "blue card".
The two men were believed to be in charge of running the "facto­ry" and the police believe that there are more people involved who are still at large, Sit said, adding that the police had launched a manhunt.
According to Sit, no Ice made in the "factory" had been sold in the market so far and that the police had only found drugs in their early stages of production.
Sit said that the "Ice factory" was the first of its kind discovered in Macau, which had been set up with the deliberate plan of produc­ing the drug in large quantities, add­ing that the equipment and facilities in the factory were "very hi-tech."
The Judiciary Police found equipment and a large quantity of chemicals believed to be used in the production of Ice, according to Sit, adding that the "raw materials" the police found included ethyl acetate and hydrochloric acid.
Besides the necessary equip­ment needed to produce Ice there were also two industrial sized ex­tractor fans in the "factory" to keep the air circulated in an attempt to protect the people working on the drugs from becoming addicted themselves, Sit said, adding that the materials found in the "factory" were highly flammable and very poisonous.
Sit said the PJ officers found 85 Kg of ethyl acetate enough produce 70 kg of ice that if sold could represent 25 million patacas.(MacauNews/Politics)