Pearl River Delta traffic plan 'to change Macau's marginalised status'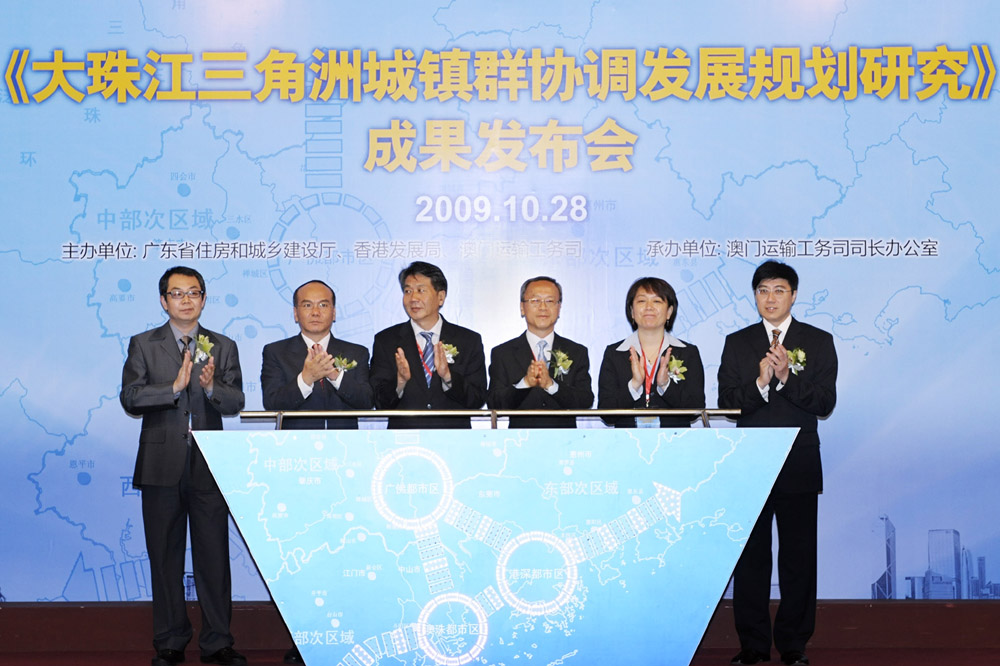 Macau, China, 29 Oct – Seamless cross-border connections between Macau and the other cities of the Greater Pearl River Delta (GPRD) will play an important role in changing Macau's "marginalised" status in the Pearl River Delta traffic network, Wong Chan Tong, chief-of-cabinet of the Secretary for Transport and Public Works said Wednesday.
Wong made the remark in a press conference after a launch ceremony of a report on the findings of the "Planning Study on the Coordinated Development of the Greater Pearl River Delta Townships" at the World Trade Centre Wednesday.
The study, which commenced in 2006, is the first regional planning strategy that involved cooperation among the governments of Guangdong, Hong Kong and Macau. A total of 31 experts and scholars from the mainland and the two special administrative regions participated in the study, according to The Macau Post Daily.
Wong said the study's introduction of the concept of "one bay area with three metropolitan regions" as the economic development centre of the region would encourage cooperation between Zhuhai and Macau, as well as speeding up Macau's integration into the Pearl River Delta.
Guangzhou and Foshan, Hong Kong and Shenzhen, and Macau and Zhuhai form the three metropolitan areas. The "bay" refers to the bay area of the Pearl River Estuary.
"The significance of categorising Macau and Zhuhai together [as a metropolitan region] is to reconfirm the integration of Macau into the region," Wong said.
The study stresses that Macau should be developed as "the world's most attractive" tourism and recreation centre, as well as a commercial and trading services platform. Meanwhile, Hong Kong would strengthen its position as an international metropolis in Asia and develop into one of the world's most important centres for modern service industries, while the Pearl River Delta would be developed into a world-class base of advanced manufacturing and modern service industries as well as an important economic centre for the whole nation.
Wong also said that Macau's light rail project would develop "seamless connections" with Zhuhai and other cities in the Pearl River Delta. "This will play a very important role in changing Macau's marginalised status in the region's overall traffic network," he said.
The study also suggests the strategy of setting up a "one-hour intercity traffic circle" to allow transportation between any two places within the delta's "Bay Area" and the three metropolitan areas to be completed in one hour, mainly by railways and expressways.
The Greater Pearl River Delta consists of Hong Kong, Macau, Guangzhou, Shenzhen, Zhuhai, Foshan, Dongguan, Zhongshan, Jiangmen, Huizhou and Zhaoqing, with a total land area of 42,831.5 square kilometers.
(MacauNews)